Wir schaffen Wissen – heute für morgen
The Paul Scherrer Institute, PSI, is the largest research institute for natural and engineering sciences within Switzerland. We perform world-class research in three main subject areas: Matter and Material; Energy and the Environment; and Human Health. By conducting fundamental and applied research, we work on long-term solutions for major challenges facing society, industry and science.
Blick in die Vergangenheit 5232 — Das Magazin des Paul Scherrer Instituts
Aktuelle Ausgabe
Current news from PSI
22 November 2017
Miscellaneous
The PSI radiation protection service is responsible for missions not only at the Institute, but throughout the canton of Aargau. Four times a year the unit practises for an emergency.
17 November 2017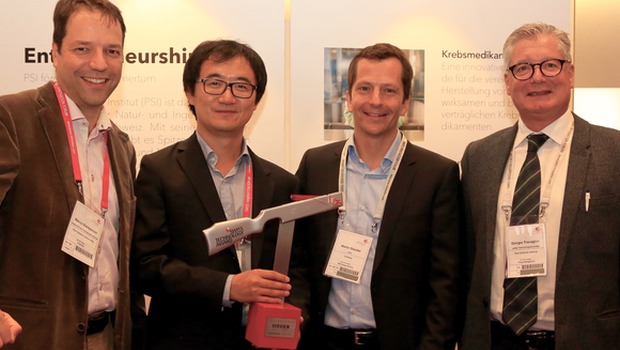 Research Using Synchrotron Light
Human Health
A spin-off from PSI has received this year's Swiss Technology Award: The young company GratXray is developing a new method for early diagnosis of breast cancer.
15 November 2017
Media Releases
Matter and Material
Research Using Neutrons
No evidence of dark matter made of axions – result of an experiment at the Paul Scherrer Institute PSI further constrains theories about the nature of dark matter.
Fascinating research
Learn more about the
research topics
we are working on.
Information Material