Dr. Sandy Adhitia Ekahana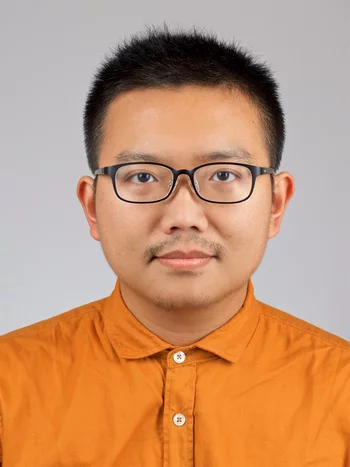 Paul Scherrer Institut
Forschungsstrasse 111
5232 Villigen PSI
Switzerland
Biography
Sandy Ekahana is a postdoctoral fellow in the Quantum Technology group under the supervision of Dr. Simon Gerber. Previously, he was a PSI-Fellow in Spectroscopy and Novel Materials Group under the supervision of Prof. Ming Shi. He received his D.Phil from the University of Oxford, UK, and B.Sc 1st Hons from Nanyang Technological University (NTU), Singapore. During his time in NTU, he worked mostly on semiconductors with ultrafast laser technique. He continued to pursue D.Phil at the University of Oxford working on topological materials by using ARPES technique. From his appointment in PSI-Fellow-II-3i program until now, he is mostly working on magnetic Weyl semimetal with various ARPES techniques (synchrotron-based HR-ARPES, micro-focused laser ARPES, spin-resolved ARPES, etc), micro-XPEEM, etc. He also has interests in applying machine learning for day-to-day data analysis routines such as self-supervised learning for ARPES.
Institutional Responsibilities
Postdoctoral fellow in Quantum Photon Science group
Scientific Research
Sandy Ekahana's interest is in topological materials and their further application in industry. His interest is also in applying machine learning techniques in scientific data analysis.
Selected Publications
A full publication list can be accessed online through this link.
Observation of a singular Weyl point surrounded by charged nodal walls in PtGa
J-Z Ma, Q-S Wu, M Song, S-N Zhang, EB Guedes, SA Ekahana, M Krivenkov, MY Yao, S-Y Gao, W-H Fan, T Qian, H Ding, NC Plumb, M Radovic, JH Dil, Y-M Xiong, K Manna, C Felser, OV Yazyev, Ming Shi
Nature Communications (2021), https://doi.org/10.1038/s41467-021-24289-0
Topological Lifshitz transition of the intersurface Fermi-arc loop in NbIrTe4 
SA Ekahana, YW Li, Y Sun, H Namiki, HF Yang, J Jiang, LX Yang, WJ Shi, CF Zhang, D Pei, C Chen, T Sasagawa, C Felser, BH Yan, ZK Liu, YL Chen
Physical Review B (2021), https://doi.org/10.1103/PhysRevB.102.085126
Observation of Inverted Band Structure in the Topological Dirac Semimetal Candidate CaAuAs
Kosuke Nakayama, Zhiwei Wang, Daichi Takane, Seigo Souma, Yuya Kubota, Yuki Nakata, Cephise Cacho, Timur Kim, Sandy Adhitia Ekahana, Ming Shi, Miho Kitamura, Koji Horiba, Hiroshi Kumigashira, Takashi Takahashi, Yoichi Ando, and Takafumi Sato
Physical Review B (2020), https://doi.org/10.1103/PhysRevB.102.041104
Super Resolution Convolutional Neural Network for Feature Extraction in Spectroscopic Data
Han Peng, Xiang Gao, Yu He, Yiwei Li, Yuchen Ji, Chuhang Liu, Sandy Adhitia Ekahana, Ding Pei, Zhongkai Liu, Zhixun Shen, Yulin Chen
Review of Scientific Instruments (2020); https://doi.org/10.1063/1.5132586
Electronic structures and unusually robust bandgap in an ultrahigh-mobility layered oxide semiconductor, Bi2O2Se
Cheng Chen, Meixiao Wang, Jinxiong Wu, Huixia Fu, Haifeng Yang, Zhen Tian, Teng Tu, Han Peng, Yan Sun, Xiang Xu, Juan Jiang, Niels B. M. Schröter,  Yiwei Li, Ding Pei, Shuai Liu, Sandy A. Ekahana, Hongtao Yuan, Jiamin Xue, Gang Li, Jinfeng Jia, Zhongkai Liu, Binghai Yan, Hailin Peng and Yulin Chen
Science Advances (2018), https://doi.org/10.1126/sciadv.aat8355
Single crystalline electronic structure and growth mechanism of aligned square graphene sheets
HF Yang, C Chen, H Wang, ZK Liu, T Zhang, H Peng, NBM Schröter, SA Ekahana, J Jiang, LX Yang, V Kandyba, A Barinov, CY Chen, J Avila, MC Asensio, HL Peng, ZF Liu, YL Chen
APL Materials (2018), https://doi.org/10.1063/1.5012947
Topological Origin of the type-II Dirac Fermions in PtSe2
Yiwei Li, Yunyouyou Xia, Sandy Adhitia Ekahana, Nitesh Kumar, Juan Jiang, Lexian Yang, Cheng Chen, Chaoxing Liu, Binghai Yan, Claudia Felser, Gang Li, Zhongkai Liu, and Yulin Chen
Physical Review Materials (2017), https://doi.org/10.1103/PhysRevMaterials.1.074202
Observation of Nodal Line in Non-symmorphic Topological Semimetal InBi
Sandy Adhitia Ekahana, Shu-Chun Wu, Juan Jiang, Kenjiro Okawa, Dharmalingam Prabhakaran, Chan-Cuk Hwang, Sung-Kwan Mo, Takao Sasagawa, Claudia Felser, Binghai Yan, Zhongkai Liu, and Yulin Chen
New Journal of Physics (2017), https://doi.org/10.1088/1367-2630/aa75a1
Books