Scientific Highlights
2018
19 March 2018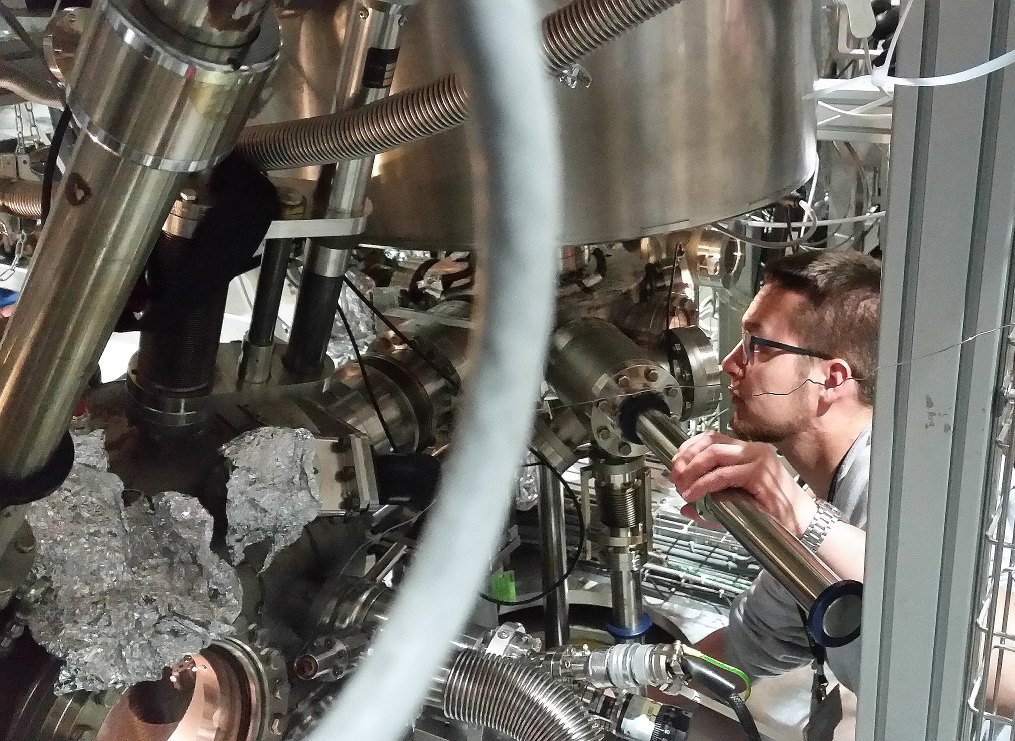 In the week of March 18-23 PSI welcomes 20 PhD students and postdocs taking part in the HERCULES 2018 school on Neutron and Synchrotron Radiation. They will attend lectures and perform two days of practical courses at several beam lines of the Swiss Light Source.
27 February 2018
Classical theory predicts that supersaturated carbonate solutions consist mostly of ions and ion pairs, with a small number of larger clusters present in the solution. The population of the different sized clusters in a solution is solely defined by the cluster's size dependent Free Energy. If clusters are large enough they serve as nucleation germs for a new solid phase. The nucleation occurs once the surface free energy barrier posed by the new solid-liquid interface is overcome by the free energy win from bulk phase growth. However, for calcium carbonate solutions, this classical view has been challenged by the emergence of non-classical theories. In a novel experiment, using synchroton X-ray absorption spectroscopy, the molecular structure around the solvated calcium ion in dilute supersaturated calcium carbonate solutions was probed in situ. The results obtained definitively show that supersaturated calcium carbonate solutions are dominated by ions and ion pairs. The presence of larger oligomers as predicted by non-classical theories was not detected. Moreover, predictions from independent theoretical calculations on the structure of supersaturated calcium carbonate solutions were in congruence with the experimental results. As a consequence, it is quite clear that the nucleation of calcium carbonate follows a classical pathway.
29 January 2018
Using a unique set of well-defined silica-supported Ni nanoclusters (1–7 nm) and advanced characterization methods it was proved how structure sensitivity influences the mechanism of catalytic CO2 reduction, the nature of which has been long debated.
Scientific Highlights and News
Swiss Light Source (SLS) 2017