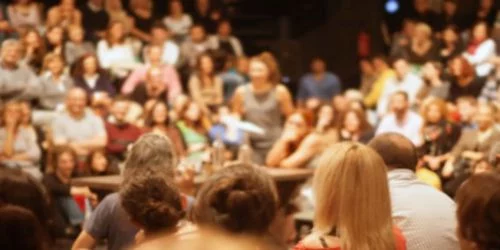 Information to visitors: The seminars of the group are open to members of PSI and Project Partners, while the group meeting following the seminar is for group members only.
(default - change in the default - guest speaker - NUM/LMX talk)
 
All upcoming Seminar until the end of June are going to be rescheduled and the correct dates announced when available. We apologize for the inconvenience.
TBA
Speaker:  Elisa Gilardi
Date: rescheduled
Room: OFLG/402
TFI SEMINAR
TBA
Speaker:  Zahra Pourmani
Date: rescheduled
Room: OFLG/402
TFI SEMINAR
---
Group Seminars 2019/2020
Date
Speaker
Meeting
Location
Monday 13 January 2020
16:00
Speaker: Craig Lawley
Topic: TBA
TFI
OFLG/402
 
Wednesday 22 January 2020
9:30
Speaker:

Shabbin Tahir,

University of Erlangen
Topic: Synthesis of bimetallic nanoparticles as model catalyst for electrochemical reactions
TFI
OFLG/401
 
Monday 27 January 2020
16:00
Speaker: Xi Cheng
Topic:

Screening of Structural Databases for New Lithium Ion Conductors: Experimental Validation

TFI
OFLG/402
 
Tuesday 28 January 2020
13:00

LMX Seminar
LMX
OSGA/EG06
 
Tuesday 11 February 2020
9:30
Speaker: Xuetao Wang
Topic: Effect of processing conditions on O2 conductivity of YSZ thin film electrolyte
TFI
OFLG/401
 
Thursday 13 February 2020
9:30
Speaker: Jan Bosse
Topic: Preparation of metallic bilayer nanotubes for magnetic data storage application
TFI
OFLG/402
 
Monday 24 February 2020
16:00
Speaker: Dr. Ludmilla Steier, Imperial College
Topic:

Understanding Band Gap Engineering using Transient Absorption Spectroscopies

  Abstract
TFI-LMX
OFLG/402
 
Tuesday 03 March 2020
13:00

LMX Seminar
LMX
OFLG/402
 
Thursday 05 March 2020
16:00
Speaker: Prof. Ulrich Aschauer, University of Bern
Topic:

Surface structure, defects and reactivity of perovskite oxynitrides

; Abstract
TFI-LMX
OFLG/402
 
Monday 23 March 2020
16:00
Speaker: Elisa Gilardi
Topic: TBA
TFI
OFLG/402
 
Tuesday 24 March 2020
13:00
Speaker: Thomas Lippert
LMX Seminar
LMX
OFLG/402
 
Monday 02 April 2020
16:00
Speaker: Zahra Pourmani
Topic: TBA
TFI
OFLG/402
 

Monday 27 April 2020


14:00

Daniele Pergolesi


Topic: TBA
NUM Colloquium
WHGA 001
 

Tuesday 28 April 2020


13:00

LMX Seminar
LMX
OSGA/EG06
 

Monday 11 May 2020


16:00
Speaker: Andrei Akbashev
Topic: TBA
TFI
OFLG/402
 

Monday 25 May 2020


16:00
Speaker: Prof. John Kilner, Department of Materials, Imperial College London 
Topic: TBA
TFI-LMX
OFLG/402
 
Tuesday

26 May 2020


13:00

LMX Seminar
LMX
OFLG/402
 

Monday 08 June 2020


16:00
Speaker: Prof. Dr. David Tilley, Department of Chemistry, University of Zurich 
Topic: TBA
TFI
OFLG/402
 

Monday 22 June 2020


16:00
Speaker: Christof Schneider 
Topic: TBA
TFI
OFLG/402
 

Monday 06 July 2020


16:00
Speaker: Daniele Pergolesi
Topic: TBA
TFI
OFLG/402
 
Tuesday

07 July 2020


13:00
Speaker: Gesara Bimashofer
LMX Seminar
LMX
OSGA/EG06
 
Monday

20 July 2020


16:00
Speaker: Banani Biswas
Topic: TBA
TFI
OFLG/402
 
Monday 03 August 2020
16:00
Speaker: Dr. Ainara Aguadero, Imperial College London
Topic:

Chemical and electrochemical degradation in metal anode/solid-electrolyte interfaces for solid state batteries


Abstract
TFI-LMX
OFLG/402
 
Tuesday

04 August 2020


13:00
Speaker: Natacha Ohannessian
LMX Seminar
LMX
OFLG/402
 
Monday

17 August 2020


16:00
Speaker: Banani Biswas 
Topic: TBA
TFI
OFLG/402
 
Monday 31 August 2020
16:00
Speaker: Luca Indrizzi 
Topic: TBA
TFI
OFLG/402
 
Monday

14 September 2020


16:00
Speaker: Eric Burns
Topic: TBA
TFI
OFLG/402
 
Tuesday

15 September 2020


13:00

LMX Seminar
 
LMX
OFLG/402
 
Monday

28 September 2020


13:00
Speaker: Natacha Ohannessian
Topic: TBA
TFI
OFLG/402
 
Tuesday

06 October 2020


13:00

LMX Seminar
LMX
OFLG/402
 
Monday

19 October 2020


16:00
Speaker: TBA
Topic: TBA
TFI
OFLG/402
 
Monday

02 November 2020


16:00
Speaker: Prof. Jurgen Fleig, Solid State Electrochemistry and Electroceramics Laboratory, Technical University of Vienna 
Topic: TBA
TFI-LMX
OFLG/402
 

Tuesday 10 November 2020


13:00

LMX Seminar
LMX
OFLG/402
 
Monday 16 November 2020
16:00
Speaker: TBA
Topic: TBA
 
TFI
OFLG/402
 
Monday 30 November 2020
16:00
Speaker: TBA
Topic: TBA
TFI
OFLG/402

 
Tuesday 08 December 2020
13:00

Topic: LMX Seminar
LMX
OSGA/EG06
Monday 14 December 2020
16:00
Speaker: TBA
Topic: TBA
TFI
OFLG/402