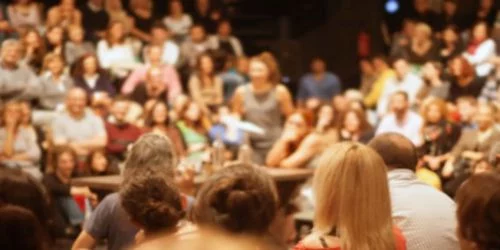 Information to visitors: The seminars of the group are open to members of PSI and Project Partners, while the group meeting following the seminar is for group members only.
(default - change in the default - guest speaker - NUM/LMX talk)
 
Currently, all upcoming seminar will be internal, online group seminars. As soon as we are able to proceed with seminars with an audience, we will announce them on this web page. We apologize for the inconvenience.
TFI SEMINAR
Title: TBA
Speaker: Zahra Poumand-Tehrani 
Date: 8 November 2021, 16:00
Room: OFLG/401
Title: TBA
Speaker: Dr Luca Artiglia. PSI scientist in the Laboratory for Sustainable Chemistry and Catalysis and Laboratory of Environmental Chemistry
Date: 22 November 2021, 16:00
Room: OFLG/402  
LMX SEMINAR
Title: TBA
Speaker: TBS
Date: 30 November 2021, 13:00
Room: OSGA/EG06
---
Group Seminars 2021
Date
Speaker
Meeting
Location
Monday 11 January 2021
16:00
Speaker: Daniele Pergolesi
Topic:     

SNSF Regulation for Publication Policy and Data Management Plan

TFI
OFLG/402, Zoom

Monday 25 January 2021
16:00

Speaker:

Prof. Sven Reichenberger, University of Duisburg-Essen


Topic: Active metal- and alloy-based oxidation catalysts from laser synthesis of surfactant-free colloidal nanoparticles in liquid
 

TFI

OFLG/402, Zoom
 

Tuesday 26 January 2021
13:00

Speaker: Elisa Gilardi
Topic:     

Solid state electrolytes for lithium ion batteries


LMX

OSGA/EG06 Zoom
 
Monday 08 February 2021
13:00
Speaker: Jan Bosse
Topic:      Ph.D. Research Plan
TFI
OFLG/402 Zoom
 
Monday 22 February 2021
16:00
Speaker: Tim Schmitt
Topic:      Probing the photocatalytic properties of a model oxynitride thin film catalyst for visible light driven water splitting
TFI
OFLG/402 Zoom
 
Monday 08 March 2021
16:00
Guest Speaker: Fatima Alarab, Spectroscopy of Novel Materials Group, PSI 
Topic:       Amorphous Pb overlayers on SrTiO3(100) single crystal: What happens at the interface?
TFI
OFLG/402 Zoom
 

Tuesday 09 March 2021
13:00
 

LMX Seminar
 

LMX

OSGA/EG06 Zoom
 
Monday 22 March 2021
16:00
Speaker: Dr Hans Boschker, Max-Planck-Institute for Solid State Physics, Stuttgart, Germany
Topic:     Laser-Light for Epitaxy

 
TFI
OFLG/402 Zoom
 

Thursday 06 April 2021
13:00
 

LMX Seminar
 

LMX

OSGA/EG06 Zoom
 
Tuesday 06 April 2021
16:00
Group meeting 
TFI
OFLG/402 Zoom
 
Monday 19 April 2021
16:00
Speaker: Martin Nesvadba 
Topic:      

Master project overview 

TFI
OFLG/402 Zoom
 
Monday 03 May  2021
16:00
Speaker: Banani Biswas
Topic:     

Strain Induced Multiferroic

Behaviour

in DyFeO

3

Thin Films

TFI
OFLG/402 Zoom
 

Tuesday 04 May  2021
13:00
 

LMX Seminar
 

LMX

OSGA/EG06 Zoom
 
Monday 17 May  2021
16:00
Speaker:

Andreas Nenning, Technical University Vienna 

 
Topic:     

Characterization modification of perovskite surface chemistry by in-situ PLD and ambient pressure XPS electrochemical experiments

TFI
OFLG/402 Zoom
 
Monday 31 May  2021
16:00
Speaker: Zahra Pourmand Tehrani
Topic:      Solar water splitting: Exploring the effect of N substitution on the CBM and VBM of oxynitride semiconductors 
TFI
OFLG/402 Zoom
 

Tuesday 01 June  2021
13:00

Speaker: Nick Shepelin


LMX Seminar


 

LMX

OSGA/EG06 Zoom
 
Monday 14 June 2021
16:00
Speaker: Andrew Akbashev
Topic:       

Transmission Electron Microscopy: The Past and the State of the Art 

TFI
OFLG/402 Zoom
 
Monday 28 June 2021
16:00
Speaker: Daniele Pergolesi 
Topic:      

Electrochemistry and Protonics at Interfaces in functional Ceramics 

TFI
OFLG/402 Zoom
 

Tuesday 06 July   2021
13:00

Speaker: 


LMX Seminar


 

LMX

OSGA/EG06 Zoom
 

Friday 09 July 2021




16:00

Speaker: Christof Schneider
Topic:       TBA
TFI
OFLG/402 Zoom
 
Monday 19 July 2021
16:00
Speaker: Jan Bosse
Topic:       TBA
TFI
OFLG/402 
 
Monday 02 August 2021
16:00
Speaker:

Martin Kostejn


Topic:       Thin films for photoelectrochemical applications 
TFI
OFLA/002 
 

Tuesday 03 August 2021
13:00
 



LMX Seminar


LMX

OSGA/EG06 Zoom
 
Monday 16 August 2021
 
Speaker: 

Nick Shepelin 


Topic:       Strain engineering in epitaxial antiferroelectric thin films 
TFI
OFLG/402 
 

Tuesday 27 August 2021
13:00
 

LMX Seminar
 

LMX

OSGA/EG06 Zoom
 
Monday 06 September 2021
16:00
Speaker: Dr Marc Hauer, Manager R&D at DYCONEX 
Topic: From the PSI to the PCB and why  I got stuck there …. 
TFI
OHSA/E13 
 
Monday 27 September 2021
16:00
Speaker: Prof. 

Kulbir Kaur 

Ghuman and Jose Carlos Madrid Madrid, Institut national de la recherche scientifique, Montreal - Quebec 
 Topic:       Oxygen ion conductivity at grain boundary: A computational study 
TFI
OFLG/402 
 

Tuesday 28 September 2021
13:00
 

Speaker: Banani Biswas, LMX public thesis presentation
Topic:       TBA 

TFI-LMX

OSGA/EG06 Zoom
 
Tuesday 12 October 2021
16:00
Speaker:

Anna Hartl 


Topic:       TBA
TFI
OFLG/402 
 

Tuesday 02 November 2021
13:00
 

LMX Seminar

LMX

OSGA/EG06 Zoom
 
Monday 08 November 2021
16:00

Speaker: Zahra Pourmand-Tehrani
Topic:       TBA

TFI
OFLG/401 
 
Monday 22 November 2021
16:00
Speaker: Dr Luca Artiglia, PSI scientist in the Laboratory for Sustainable Chemistry and Catalysis and Laboratory of Environmental Chemistry 
Topic:       TBA
TFI
OFLG/402 
 

Tuesday 30 November 2021
13:00
 

LMX Seminar
 

LMX

OSGA/EG06 Zoom
 
Monday 06 December 2021
16:00
Speaker: Natacha Ohannessian
Topic:       TBA
 
TFI
OFLG/402 
 
Monday 20 December 2021
16:00
Speaker: Andrew Akbashev 
Topic:       TBA
TFI
OFLG/402 

 

Tuesday 21 December 2021
13:00
 

LMX Seminar
 

LMX

OSGA/EG06 Zoom
 
Monday 17 January 2022
16:00
Speaker: Alex Amato;
Topic:       TBA
 
TFI
OFLG/402