Dr. Kaspar Rudolf Dällenbach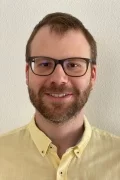 Paul Scherrer Institute
Forschungsstrasse 111
5232 Villigen PSI
Switzerland
---
---
Research activities
My overarching goals are to 1) attribute particulate matters' (PM) health impacts (short term - acute and on long term - chronic) to the relevant PM sources, to 2) determine the importance of atmospheric processing of the emissions for particles' health effects, and 3) to improve the current knowledge on PM's molecular chemical composition and sources.
In order to achieve these goals, I develop analytical laboratory approaches for estimating the population exposure to single PM sources on a global scale, 2) advance data mining tools capable of using the newly available molecular information on PM's composition and 3) use these tools on offline determination of PM's composition in various locations around the globe.
The goals and the process to achieve them, collectively, will improve our views on the specific components of PM responsible for health deterioration and thus provide basis for future health-targeted air pollution mitigating strategies.
CV
2022 - present

Group Head Aerosol and Health a.i. / Tenure track scientist

2020 - present

Tenure track scientist

Gasphase and Aerosol Chemistry group, Laboratory of Atmospheric Chemistry, Paul Scherrer Institute, Switzerland

2018 - 2020

Postdoctoral researcher

Institute for Atmospheric and Earth System Research (INAR), University of Helsinki, Finland.

2017

Scientific researcher,

Gasphase and Aerosol Chemistry group, Laboratory of Atmospheric Chemistry, Paul Scherrer Institut, Switzerland.

2013 - 2017

PhD in Atmospheric Chemistry,

Laboratory for Atmospheric Chemistry, Paul Scherrer Institute, Villigen, Switzerland

2010 - 2013

Master in Environmental Sciences (major in Atmosphere and Climate)

Federal Institute of Technology Zurich (ETHZ), Switzerland

2012

6 month stay at Uppsala University, Sweden

2007 - 2010

Bachelor in Environmental Sciences

Federal Institute of Technology Zurich (ETHZ), Switzerland
Publications