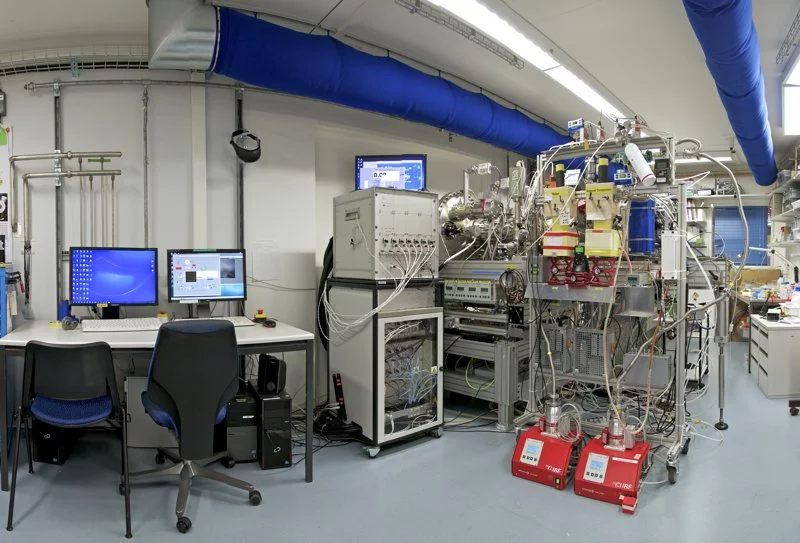 X07DB: Soft X-Ray Spectroscopy and Microscopy
Energy range
270-1500 eV
Spectral resolution
>3000
Polarization
Linear horizontal
Circular (right/left)
NAP-XPS Endstation
Ambient Pressure X-ray Photoelectron Spectroscopy
Current Highlights and News
The In Situ Spectroscopy beamline offers the possibility to perform ambient pressure x-ray photoelectron spectroscopy measurements.
The solid-gas interface endstation is fully operative and available for external users.
06.2019 Active sites involved in the oxidation of methane to methanol investigated in situ with APXPS
Exploiting the unique APXPS setup available, copper active sites generated in the structure of mordenite and mazzite zeolites have been detected in situ during the selective oxidation of methane to methanol. DFT simulations of the electron binding energy and infrared spectroscopy have helped to get a complete overview about the nature and role of copper active sites involved in the reaction.
https://pubs.acs.org/doi/abs/10.1021/acscatal.9b01223
03.2019 Catalytic deoxygenation investigated in situ by means of APXPS
Biofuels represent a sustainable alternative to petroleum, but their high oxygen content limits the application in the automotive field. By means of catalytic deoxygenation reactions, the C-O bond can be selectively cleaved leading to a reduction of the relative oxygen content. In this work, we explored in situ the role of bismuth during the methane mediated catalytic deoxygenation of guaiacol, a probe compound, on a Pt-Bi/AC catalyst.   
https://pubs.acs.org/doi/abs/10.1021/acscatal.8b04699