The low energy branch of the PHOENIX beamline delivers X-rays in the energy range from 0.3 - 2.0 keV using the highly performant grating monochromator of the X-Treme beamline. The mobile chemistry chamber can be attached to the exit of the X-ray beam from the grating monochromator, as shown in Figure 9. Micro-focusing capabilities (8x5 microns) are available for the users of this low energy branch. Focused beam movements during spectroscopy scans are negligible.
The incoming beam intensity (I0) is monitored by measuring the drain current from a Ni covered thin polyethylene foil placed in the beam path. X-ray absorption measurements can be done in total electron yield (TEY) or in fluorescence modes (TFY). The X-ray fluorescence is detected by a single-element Si drift diode, which is sensitive to trace elements as low as a few ppms. The mobile chemistry chamber is dedicated to experiments using liquid samples in closed cells or liquid jets. Various liquid pumps are available at the beamline.
Figure 9. View of the chemistry chamber attached to PHOENIX II. Micro-focused beam (8x5 micron) available.

The sample manipulator is mounted from the top down, in order to protect the motors against possible spills. The manipulator has 3 linear motors and 1 rotation motor for the sample alignment and scanning. The standard measurements are done similarly, under 45 deg incidence with respect to the incoming beam, and an identical online microscope is placed normal to the sample surface as in the standard chamber.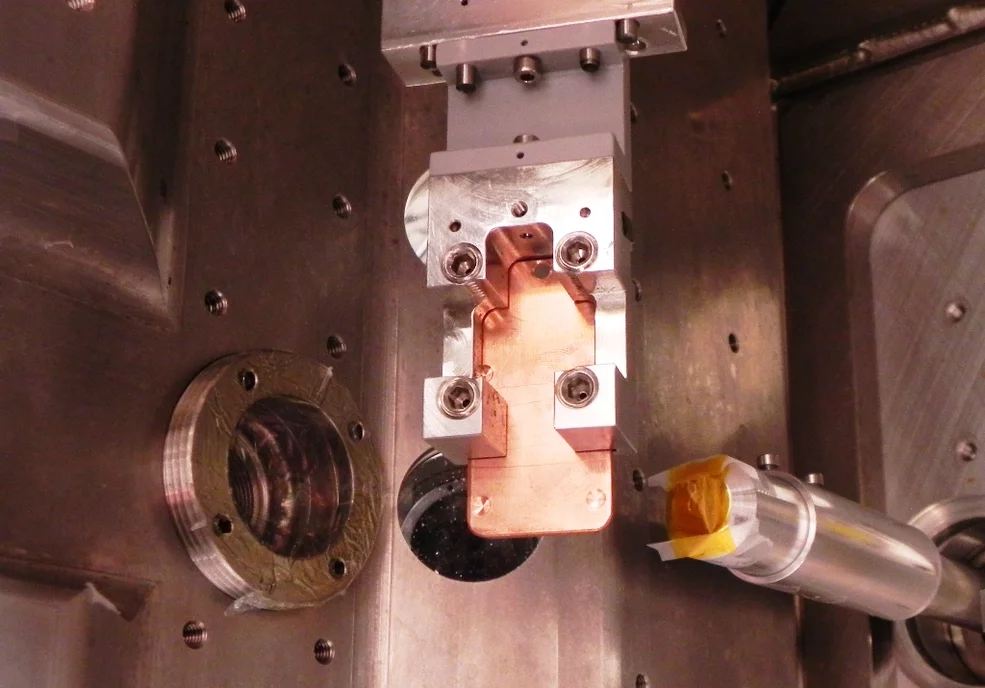 Figure 10. View of the sample manipulator (mounted from top) in the chemistry chamber.