PhD & Postdoc Association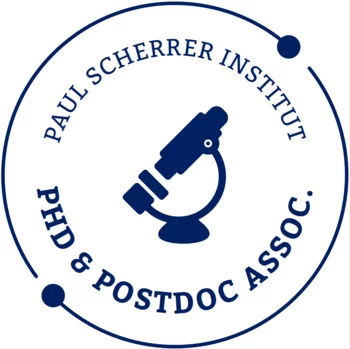 The PhD and Postdoc association of PSI was officially formed in the year 2015 by group of friends at PSI. The main intention of this association is to provide a platform for PhD students and postdocs for social and scientific networking across all departments. We can also provide support to new PhD students and postdocs, with questions related to PSI/PhD enrollment/settling down. We regularly organize events most of which will be held at PSI, however, events outside PSI such as skiing or industrial visit is also possible depending on the organizers. While many of these events are currently suspended due to Covid-19, we are dedicated to providing online alternatives. Here on this webpage, you will find information about the organization, events, general information for new comers. 
We announce all our events in an event calendar on the PSI intranet! Additionally, we have an Outlook calendar where all events are published. To open this, please connect to a PSI network or VPN  and go to Outlook -> Add calendar -> From directory -> Search for "Shared phd_assoc" -> Open. 
We also have a Facebook page, if you have not joined there, please do so! 
Additionally we inform you regularly about upcoming events and tours via e-mail. To be added to our mailing list, simply go to our newsletter portal on this link, and subscribe to the mailing list. In case that does not work for you, write to PhDassociation@psi.ch.

Since the webpage was designed from the scratch, there is always a scope for improvement, in case you feel the webpage is lacking something, please feel free to contact the committee members at PhDassociation@psi.ch. Besides this, you are always welcome to contact us at anytime in case of any questions/comments or help. We hope you enjoy browsing through the webpage and we are looking forward to welcoming you to our exciting events in the future.
Events organized by us
All our events will be advertised here in the webpage and also in the Facebook page. Our association also has a mailing list with almost all the PhDs and Postdocs of PSI, however there are still some people missing in the list. In case you are one of them or know someone who has not received any mails about the events please inform us at PhDassociation@psi.ch. We will add your name as soon as possible. For all the events the organizers need some help, if you are interested feel free to contact us before any events.
Regular lunch meetings
From 2017, every last Tuesday of the month there will be a PhD and Postdoc lunch at 13:00 in OASE. We all meet, paying our own lunch or bringing our own food, we sit together, socialize and eat. This is the best opportunity to meet new people from all over PSI. As the organizers we try our best to be present there every month, however, in an event of beamtime or travel we may not be present. Therefore, we kindly request you all to please come and help yourself!