Dr. Thorsten Bartels-Rausch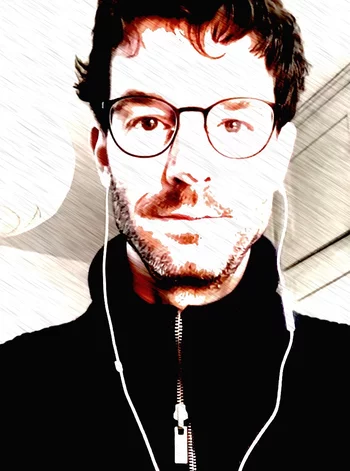 Paul Scherrer Institute
Forschungsstrasse 111
5232 Villigen PSI
Switzerland
I work on chemistry with relevance to cold regions of Earth's atmosphere and develop near ambient pressure X-ray excited electron spectroscopy at the Swiss Light Source (SLS) for atmospheric research. Multiphase chemistry of aerosol, in snow, and in ice is fascinating due to the environmental impact and because the understudied chemistry under the dry and cold conditions shows surprising deviations from our text-book knowledge. Results from this laboratory based research address the molecular level up to the environmental scale. 
Selected Reviews and Book Chapters
Thomas JL, Stutz J, Frey MM, Bartels-Rausch T, Altieri K, Baladima F,

et al.

Fostering multidisciplinary research on interactions between chemistry, biology, and physics within the coupled cryosphere-atmosphere system

Elementa: Science of the Anthropocene

. 2019; 7(1): 58 (16 pp.).

https://doi.org/10.1525/elementa.396DORA PSI

Bartels-Rausch T, Jacobi H-W, Kahan TF, Thomas JL, Thomson ES, Abbatt JPD,

et al.

A review of air-ice chemical and physical interactions (AICI): liquids, quasi-liquids, and solids in snow

Atmospheric Chemistry and Physics

. 2014; 14(3): 1587-1633.

https://doi.org/10.5194/acp-14-1587-2014DORA PSI
International working group CATCH
The CATCH mission is to facilitate atmospheric chemistry research within the international community, with a focus on natural processes specific to cold regions of Earth. Cold regions include areas which are seasonally or permanently covered by snow and ice, from the high mountains to the polar ice sheets and sea ice zones as well as regions where ice clouds that undergo chemistry are found. https://www.catchscience.org
---
Research: The chemical properties of interfacial water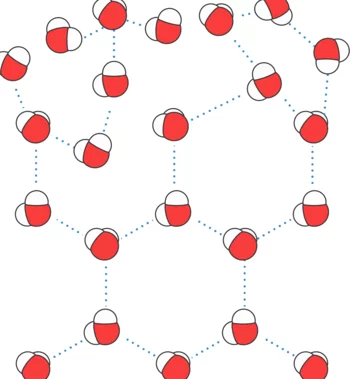 This line of research deals with the characterisation of the hydrogen-bonding network structure of adsorbed water at the surface of environmental relevant mineral surfaces by Near Ambient Pressure X-ray excited electron spectroscopy at the Swiss Light Source of PSI (SLS). The studies revealed liquid-like features of adsorbed water at sub-freezing temperatures with impact on the ability to act as ice nuclei and to drive atmospheric chemistry. A unique feature of the SLS endstation is the precise temperature (80°C to -80°C) and water vapor pressure (up to 6 mbar) regulation allowing to probe any condition in the phase diagram of aerosol and ice.
The chemical properties of interfacial nanoconfinements in clay.  This project will introduce the use of atomically prepared nanometer-thin, layered samples to investigate the molecular basics of the extraordinary high ion mobility in clay. Clay approximately contributes two-thirds of the mineral dust aerosol originating from arid regions and its ability to initiate ice nucleation is well known. Clays are composed of crystalline aluminosilicate layers that may be hold together by hydrogen bonds of embedded water. The proposed research targets the investigation of the local chemical environment of ions in the interlayer space of clay and the structure of the hydrogen-bonding network there at subfreezing temperatures (Energy and Environment Division: Inter-Laboratory Research Call).
Yang H, Boucly A, Gabathuler JP, Bartels-Rausch T, Artiglia L, Ammann M

Ordered hydrogen bonding structure of water molecules adsorbed on silver iodide particles under subsaturated conditions

Journal of Physical Chemistry C

. 2021; 125(21): 11628-11635.

https://doi.org/10.1021/acs.jpcc.1c01767DORA PSI

Orlando F, Artiglia L, Yang H, Kong X, Roy K, Waldner A,

et al.

Disordered adsorbed water layers on TiO2 nanoparticles under subsaturated humidity conditions at 235 K

Journal of Physical Chemistry Letters

. 2019; 10(23): 7433-7438.

https://doi.org/10.1021/acs.jpclett.9b02779DORA PSI
Research: Molecular level view on the air-ice interface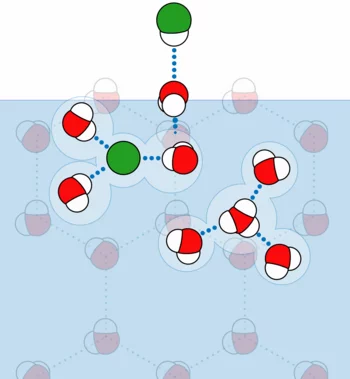 Taking full advantage of surface-sensitive X-ray absorption spectroscopy and X-ray photoemission spectroscopy at near ambient pressure, this research has provided direct experimental evidence on how acidic trace gases, such as HCl, modify the hydrogen bonding network at the ice surface. The evolving picture is that acidic trace gases form liquid-like solvation shells in an elsewise ice-like interfacial region upon adsorption. This finding raises open questions on the impact of photochemistry and heterogeneous chemistry at the interfacial region of ice and snow in the environment, given the importance of multiphase chemistry of snow and ice clouds for Earth's geochemical cycles and climate system. 
Interfacial Chemistry of Ice: Photolysis and Acid-Base Equilibria in the QLL and Brine. The capability of acids to form hydrogen bonds has been found essential to their dissociation. The dissociation of acids plays is a principal process in heterogeneous chemistry of the atmosphere. This project aims at developing a fundamental understanding of interfacial chemistry in the temperature range of -40°C to 0°C.  In particular, the dissociation and photochemistry of nitric acid and nitrous acid at frozen and liquid air – water interfaces has since long attracted scientific interest, most notably due to the pivotal role that this surface chemistry plays in modifying the nitrogen oxide budget and thus the oxidative capacity of the atmosphere (Swiss National Science Foundation: 178962).
Research: Multiphase chemistry in the cold
Research over the past decades has provided an impressive observational basis for large scale effects of multiphase chemistry in snow, such as substantial modification of the composition and of the chemical reactivity of the lowermost atmosphere in polar regions and the ability of toxins to enter the marine food web. This fundamental laboratory based research investigates the chemical reactivity of solutes and reactants embedded at different locations in snow. Questions tackled are the impact of complex composition, of microphysical properties, and of phase changes on the reactivity. In cooperation with the Schneebeli group in Davos, we further investigated how snow metamorphism influences multiphase chemistry at snow surfaces. 
Edebeli J, Trachsel JC, Avak SE, Ammann M, Schneebeli M, Eichler A,

et al.

Snow heterogeneous reactivity of bromide with ozone lost during snow metamorphism

Atmospheric Chemistry and Physics

. 2020; 20(21): 13443-13454.

https://doi.org/10.5194/acp-20-13443-2020DORA PSI

Edebeli J, Ammann M, Bartels-Rausch T

Microphysics of the aqueous bulk counters the water activity driven rate acceleration of bromide oxidation by ozone from 289–245 K

Environmental Science: Processes and Impacts

. 2019; 21(1): 63-73.

https://doi.org/10.1039/C8EM00417JDORA PSI

Artiglia L, Edebeli J, Orlando F, Chen S, Lee M-T, Corral Arroyo P,

et al.

A surface-stabilized ozonide triggers bromide oxidation at the aqueous solution-vapour interface

Nature Communications

. 2017; 8(1): 700 (8 pp.).

https://doi.org/10.1038/s41467-017-00823-xDORA PSI
Development: X-ray excited electron spectroscopy for atmospheric research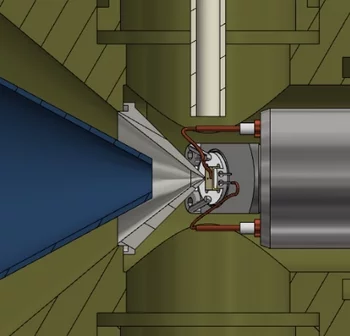 I contribute to developing the ISS endstation at the Swiss Light Source. The approach is to bring our established know-how in dosing and detecting atmospheric trace gases to this Near Ambient Pressure Photoemission facility. This development work also includes to go further in open and fair data management by establishing FAIR data processing routines and workflows for above research and by introducing ETH's data management system openBIS to PSI.
Ammann M, Artiglia L, Bartels-Rausch T

X-Ray excited electron spectroscopy to study gase-liquid interfaces of atmospheric relevance

In: Faust JA, House JE, eds.

Physical chemistry of gas-liquid interfaces

. Developments in physical & theoretical chemistry. Amsterdam: Elsevier; 2018:135-166.

https://doi.org/10.1016/B978-0-12-813641-6.00006-6DORA PSI

Orlando F, Waldner A, Bartels-Rausch T, Birrer M, Kato S, Lee M-T,

et al.

The environmental photochemistry of oxide surfaces and the nature of frozen salt solutions: a new in situ XPS approach

Topics in Catalysis

. 2016; 59(5-7): 591-604.

https://doi.org/10.1007/s11244-015-0515-5DORA PSI
---
Background
I studied chemistry in Würzburg (Germany), Trondheim (Norway) and at the Swiss Federal Institute of Technology in Zürich (ETH) where I received my master degree in 1999.
PhD at the University of Berne and the Paul Scherrer Institute (2003): Uptake of atmospheric trace gases on ice and snow surfaces. Thermodynamic description of adsorption processes. Work on the effect of snow properties on adsorption processes.
Post-Doc at the University of Toronto (Canada) with work in the laboratories of Jamie Donaldson and of Jon Abbatt. Investigation of the photolysis of nitrogen oxides on snow surfaces. Development of an experimental method to better characterise the ice surface and understand its role during uptake processes
Freelance science writer for the Neue Zürcher Zeitung
Since 2006 scientist in surface chemistry group at the Paul Scherrer Institute.
---
All my publications