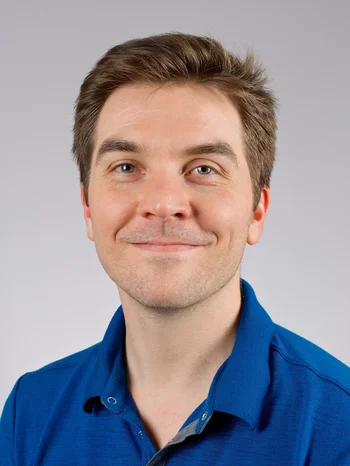 Paul Scherrer Institut
Forschungsstrasse 111
5232 Villigen PSI
Switzerland
---
Biography
Vincent Olieric is beamline scientist at the Swiss Light Source at the Paul Scherrer Institut. He studied Biochemistry at the University of Strasbourg and did his last undergraduate year at Lehigh University, Pennsylvania, USA. After a master in Crystallography (Paris, Grenoble, Strasbourg), he obtained his Ph.D. in Structural Biology in 2006. Following a 2-years postdoc in the macromolecular crystallography group at the Swiss Light Source, he became responsible scientist for beamline X06DA-PXIII in 2009. Vincent Olieric's main activities comprise beamline operation, upgrades, users support and structural biology projects.
Scientific Research
Vincent Olieric's research activities include the development of synchrotron beamline instrumentation, crystallographic data collection strategies, as well as structural biology projects through collaboration with beamline users.
Publications
An up-to-date publication list can also be found at Research ID.