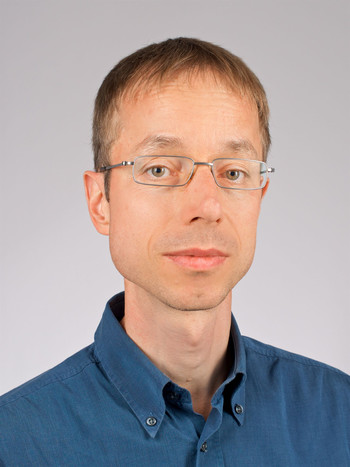 Head of Laboratory for Macromolecules and Bioimaging (LSB)
Deputy Head of Photon Science Division (PSD)
Paul Scherrer Institut
Forschungsstrasse 111
5232 Villigen PSI
Switzerland
---
Biography
Oliver Bunk is heading the Laboratory for Macromolecules and Bioimaging (LSB) at PSI and is deputy head of the Photon Science Division (PSD). He received his degree in physics (Dr. rer. nat.) from the University of Hamburg, working on campus of DESY/HASYLAB. Earlier career stages comprise, e.g. work in industry as software engineer and in the Materials Research department of Risø National Laboratory as postdoctoral scientist.
Scientific Research
The focus of my research moved from condensed matter physics over soft matter towards biomedical and materials science, primarily employing novel imaging techniques on different length-scales relevant for hierarchically structured materials. Recurrent themes are a strong interest in cross-disciplinary research, the use of X-ray techniques and the development and perfection of experimental methods.
Memberships in panels, boards, etc.
Scientific delegate to the ESRF council since 2021. Member of the scientific advisory committee (SAC) of the National Synchrotron Radiation Research Center (NSRRC, Taiwan) 2015-2023, the SAC of the Stanford Synchrotron Radiation Lightsource (SSRL) a Directorate of the SLAC National Accelerator Laboratory 2020-2022, the proposal review panel (PRP) of the PETRA III facility at DESY (Germany) 2014-21, member of the proposal advisory committee (PAC) of MAX IV (Sweden) 2017-2020, member of the SAC of Diamond Light Source (DLS, UK) 2013-2016, the SAC of the ALBA Synchrotron 2013-2014, the advisory committee of the Life Science and Biomedical technology Research center at NSLS-II (LSBR, USA) 2015-2016, review panel member for projects at BNL/NSLS II, DLS and NSRRC/TPS, reviewer for funding agencies and journals, member of search committees.
Peer-reviewed publications
2018
2017
2016
2015
2014
2013
2012
2011
2010
2009
2008
2007
2006
2005
2004
2003
2002
2001
2000
1999
1998
1997