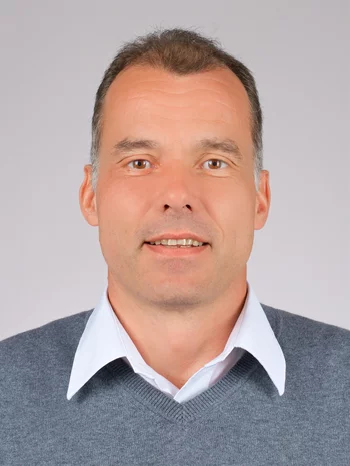 Paul Scherrer Institut
Forschungsstrasse 111
5232 Villigen PSI
Switzerland
---
---
Research Activities
General radiochemistry is in the focus of our research. We chemically identify artificially produced superheavy elements (SHE) for the sake of understanding effects induced by the high nuclear charges in the electronic structure of these elements. We investigate metal chemistry related to the safe operation of liquid-metal cooled nuclear-energy production schemes (GenIV-designs) for the sake of understanding release properties of radionuclides from the metal melts. We investigate radionuclide production schemes using large-scale facilities at PSI and abroad, their radiochemical separation and purification for radiopharmaceutical purposes and fundamental research. Thus, overarching activities are the development of dedicated irradiation targetry, ultra-clean, ultra-fast and ultra-sensitive chemical separation and sample preparation schemes, dedicated radioanalytical event-by-event detection setups as well as physicochemical assessment routines and simulation methods. The interdisciplinarity of this broad research area with multiple national and international collaborations as well as our direct connection to the academic curriculum at ETH Zürich and University of Bern attracts students interested in nuclear sciences chemistry and physics.
Background
Since 2022 Titularprofessor at University of Bern

Since 2022 Lecturer at ETH Zurich

Since 2016 Head Laboratory of Radiochemistry

2002-2015 Group leader 'Heavy elements' group at the Paul Scherrer Institute and Lecturer at the Department for Chemistry and Biochemistry of the University Bern

2004-2005 Research fellow of the Swiss National Science Foundation at LBNL Berkeley, USA

2000-2001 Research Assistant with the Nuclear Chemistry group at GSI Darmstadt, Germany;

1996-2000 PHD Thesis at the University of Bern (Switzerland) specialized in Nuclear chemistry and Radiochemistry;

1990-1996 BS and MS Studies of Chemistry at the Technical Universities Dresden and Darmstadt (Germany) specialized in Analytical and Physical Chemistry
Awards
2001 Doctoral thesis Award of the Faculty of Philosophy and Natural Sciences of the University of Bern
2001 PhD thesis award from the Nuclear Chemistry Division of the German Chemical Society
2004 Swiss National Science Foundation (SNF) Fellowship for advanced researchers.
2006 GSI Exotic Nuclei Community (GENCO) Membership Award for young scientists.
Selected Publications