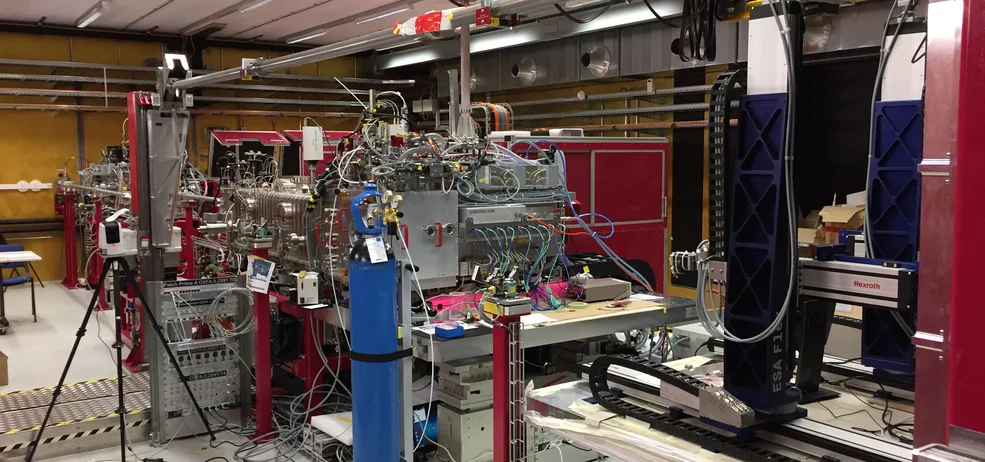 Alvra Research Group
The Alvra end station of SwissFEL specializes in measuring the ultrafast dynamics of photochemical and photobiological systems using a variety of X-ray scattering and spectroscopic techniques.

The Alvra group has a diverse range of members, with experience in everything from attosecond science to ultrafast photochemical dynamics. It designed the Alvra end station, operates, maintains, and further develops it. The Alvra group collaborates with and supports researchers that got beamtime granted in a peer-review process.
Scientific Highlights & News
Researchers have coaxed a secret out of the vital protein cytochrome c that it kept well-hidden up to now. Measurements at the X-ray free-electron laser SwissFEL reveal structural changes that science had previously ruled out for this kind of biomolecule.
An international team of scientists from the Paul Scherrer Institute and members of the LeadXpro and Heptares pharmaceutical companies led by Karol Nass (Alvra group, SwissFEL) demonstrated a significant advancement in de novo protein structure determination at X-ray free-electron lasers. Their article, published recently in IUCrJ (DOI: 10.1107/S2052252520011379), describes structure determination of a membrane protein and an important drug target (A2A adenosine receptor) by native single-wavelength anomalous diffraction (native-SAD) at SwissFEL with up to ten fold reduction in the required number of indexed images.
The results from the very first user experiment at SwissFEL have just been published in the Proceedings of the National Academy of Sciences (PNAS). The measurements probed the electron transport properties of the cytochrome c protein, which is found in cellular mitochondria. The measurements show that when the Fe atom at the centre of the protein undergoes electronic excitation, for example when it gains or loses and electron, the  active centre of the protein undergoes a doming structural rearrangement. This result raises interesting questions about how this structural change is involved in the electron transfer properties of cytochrome c.