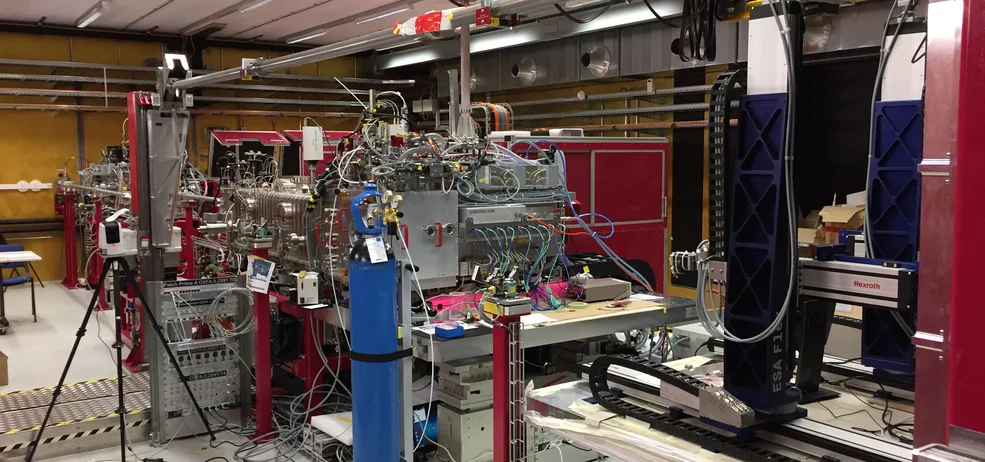 Alvra Research Group
The Alvra end station of SwissFEL specializes in measuring the ultrafast dynamics of photochemical and photobiological systems using a variety of X-ray scattering and spectroscopic techniques.

The Alvra group has a diverse range of members, with experience in everything from attosecond science to ultrafast photochemical dynamics. It designed the Alvra end station, operates, maintains, and further develops it. The Alvra group collaborates with and supports researchers that got beamtime granted in a peer-review process.
Scientific Highlights & News
First serial femtosecond crystallography experiment using SwissFEL's large bandwidth X-ray pulses
The typical mode of operation at XFEL facilities uses the so-called self-amplified spontaneous emission (SASE) process to generate the short, bright X-ray pulses. This mode of operation is stochastic in nature, causing some variance in intensity and spectrum on a shot-to-shot basis, which makes certain types of crystallographic measurements much more challenging.
Towards X-ray Transient Grating Spectroscopy at SwissFEL
The high brilliance of new X-ray sources such as X-ray Free Electron Laser opens the way to non-linear spectroscopies. These techniques can probe ultrafast matter dynamics that would otherwise be inaccessible. One of these techniques, Transient Grating, involves the creation of a transient excitation grating by crossing X-ray beams on the sample. Scientists at PSI have realized a demonstration of such crossing by using an innovative approach well suited for the hard X-ray regime.
User operation at SwissFEL has begun
The first user experiment has taken place the the SwissFEL X-ray free electron laser, officially inaugurating it as the newest user facility at the Paul Scherrer Institute. The experiment, led by Camila Bacellar from EPFL, investigated ultrafast electron transfer dynamics in a protein to try to identify the charge density re-localization after the protein absorbs a photon of UV light. The experiment was performed using the Alvra Prime experimental station, taking advantage of the integrated von Hamos X-ray emission spectrometer to perform both X-ray absorption and emission measurements on the Fe atom, which is located at the centre of the protein.