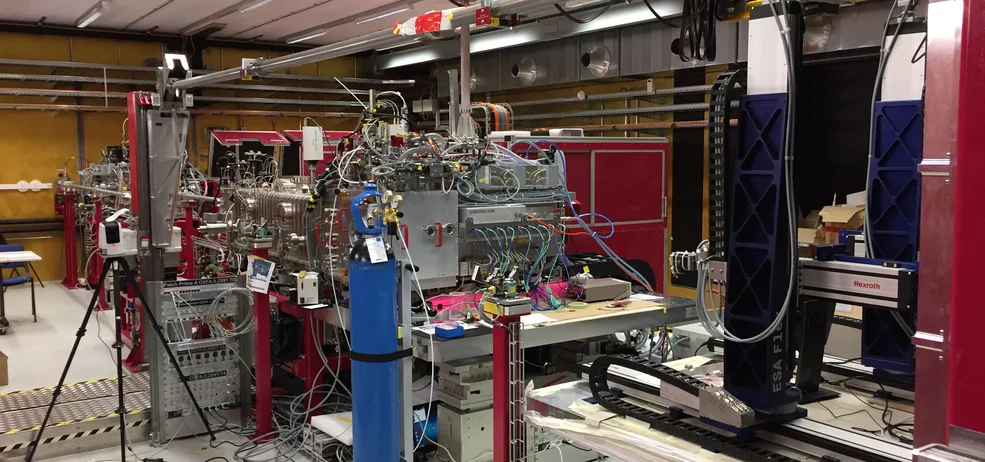 Alvra Research Group
The Alvra end station of SwissFEL specializes in measuring the ultrafast dynamics of photochemical and photobiological systems using a variety of X-ray scattering and spectroscopic techniques.

The Alvra group has a diverse range of members, with experience in everything from attosecond science to ultrafast photochemical dynamics. It designed the Alvra end station, operates, maintains, and further develops it. The Alvra group collaborates with and supports researchers that got beamtime granted in a peer-review process.
Scientific Highlights & News
Researchers at the Paul Scherrer Institute PSI have succeeded for the first time in recording a light-driven sodium pump from bacterial cells in action. The findings promise progress in developing new methods in neurobiology. The researchers used the new X-ray free-electron laser SwissFEL for their investigations.
At the Paul Scherrer Institute PSI, researchers have gained insights into a promising material for organic light-emitting diodes (OLEDs). This new understanding at the atomic level will help to develop new lighting materials that have higher light output and also are cost-efficient to manufacture.
The typical mode of operation at XFEL facilities uses the so-called self-amplified spontaneous emission (SASE) process to generate the short, bright X-ray pulses. This mode of operation is stochastic in nature, causing some variance in intensity and spectrum on a shot-to-shot basis, which makes certain types of crystallographic measurements much more challenging.