Dr. Federica Marone Welford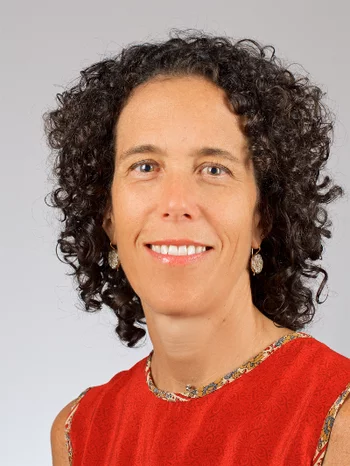 Paul Scherrer Institute
Forschungsstrasse 111
5232 Villigen PSI
Switzerland
---
Biography
Federica Marone is Beamline Scientist at the TOMCAT beamline at the Swiss Light Source at the Paul Scherrer Institute. She holds an Earth Sciences degree with specialisation in seismology and a PhD in seismology dedicated to seismic tomography both from the ETH Zurich. After a 3-year Postdoctoral stay at the Berkeley Seismological Laboratory, where she studied the Earth mantle dynamics through the seismic anisotropy signature, in 2006 Federica Marone moved to PSI to join the X-ray Tomography group.
Scientific Research
Federica Marone's scientific research focuses on the development of innovative algorithms to best complement the latest hardware and methodological developments at the TOMCAT beamline, driven by the goal of enabling new science in different fields. She works on aspects related to tomographic reconstructions (analytic and iterative approaches) and mitigation of artifacts as well as on the optimized integration of new software in the beamline framework.
Recently, Federica Marone has also been addressing challenges posed by the large amount of data produced at the TOMCAT beamline for instance during time resolved experiments. She has been involved in the assessment of possible data compression concepts for tomographic microscopy data, the optimization of the available computational infrastructure use and the realization of a real-time reconstruction system enabling direct feedback between the microscopic evolution of a sample and the on-going experiment.
Currently Federica Marone explores, also in the context of the SLS2.0 upgrade project, the possibility to gain, in addition to the microstructure, information on the elemental distribution in a rapid manner.
In terms of applications, she collaborates with researchers and industrial partners worldwide especially on topics related to paleontology, earth sciences and energy research (batteries and fuel cells).
Publication Overview
Selected Publications