Dr. Christian Matthias Schlepütz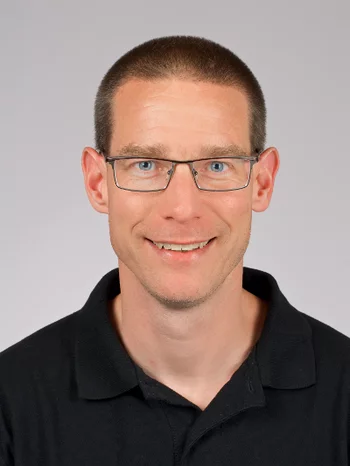 Paul Scherrer Institut
Forschungsstrasse 111
5232 Villigen PSI
Switzerland
---
Biography
My entire scientific career has been revolving around synchrotron-based structural investigations. Both my diploma in experimental physics and my doctoral thesis were carried out at the Materials Science beamline of the Swiss light source, investigating the atomic structure of thin films and crystal surfaces using Surface X-ray Diffraction, for which I obtained my PhD in experimental physics from the University of Zürich (Switzerland) in 2009. This lead to a postdoctoral research position at the University of Michigan (Ann Arbor, USA), continuing studies using X-ray diffraction and becoming a regular user of the diffraction beamlines at the Advanced Photon Source (APS). In 2011, I became a beamline scientist in the Surface Scattering and Microdiffraction group, Sector 33, of the Advanced Photon Source (APS) at Argonne National Laboratory (Chicago, USA), being involved in the user-operation of two beamlines and developing advanced methods for reciprocal space imaging using area detectors. In 2015, the focus of my research shifted from reciprocal space back to real space, when I returned to Switzerland to rejoin the Swiss Light Source as a new member of the TOMCAT group, devoting my time to exploring the wonders of the 3-dimensional microscopic world in motion.
Research
Resolving dynamic phenomena at the microscale in space and time - that is, in a nutshell, what my current research is all about. The world around us is in constant motion, and most of the macroscopic phenomena we experience are goverened by dynamic processes happening at the microscale. To reveal and understand those complex mechanisms, I develop and use the unique tools and capabilities of the TOMCAT beamline that allow us to collect X-ray tomographic microscopy datasets at unprecendented temporal resolutions to create 4-dimensional microscopic movies. Applications range from geoscience via food-processing, materials testing and complex multiphase flows all the way to biomechanical investigations. The latest speed record at TOMCAT was set at 1000 tomographic scans per second (Garcia-Moreno, 2021), while sub-second time-resolutions of up to 20 tomographies per second are routinely available to our user community. Currently, I focus on expanding the range of available sample environments to make these capabilities accessible for an even larger range of applications. In parallel, we are working on implementing real-time reconstruction algorithms to establish a true feedback loop of experiments that are controlled and driven by the observed microscopic response of the sample. Last but not least, the SLS 2.0 upgrade provides exciting opportunities for the future, and our team is working hard to make the next generation imaging beamlines at the SLS a reality, allowing to push the current capabilities even farther.
Publications
For an extensive overview of all PSI-related publications, we kindly refer you to our online publication repository DORA.
List of PSI-related publications (last five years)