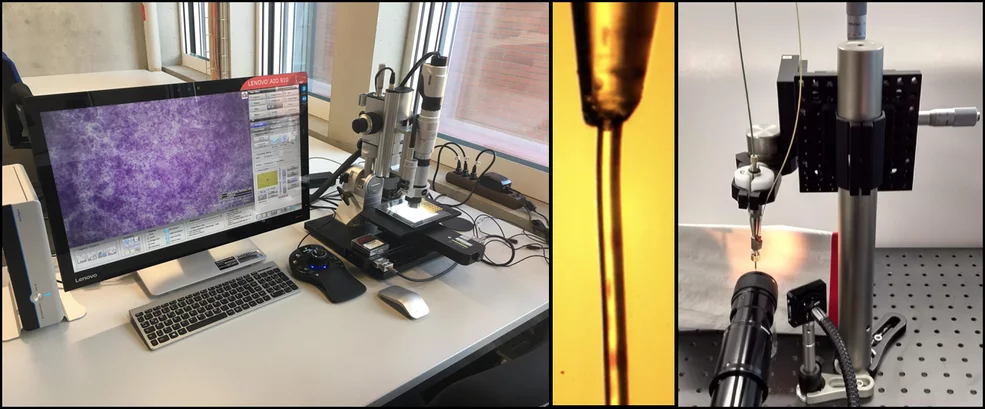 SwissFEL Biolab
We support serial crystallography experiments at SLS and SwissFEL with sample and injector expertise. Our aim is to help users to make the best out of the available beamtime as we believe a careful preparation is key for a successful experiment.
The facility is run as a user laboratory managed by the
Time-resolved crystallography group
of the LBR in close collaboration with the
Macromolecular crystallization facility
and the
Alvra group
at SwissFEL. External users of the PSI large-scale research facilities and in particular SwissFEL are encouraged to request access through their beamtime applications. For further information on the user lab and available injectors for serial crystallography please use the contact details below.
The access to the facility is only partially restricted. External users always have the priority for the usage of the facility and the equipment.
Internal:
All members of LBR, LNB, SwissFEL Alvra, Cristallisation Facility (CF) and LeadXPro have access to the facility.
To request access to the facility please contact
Antonia Furrer
.
External:
External users have to request the access to the facility via
DUO
.
How to get to the Paul Scherrer Institute (description and map) can be found
here
.