Equipment at SwissFEL Biolab
There are two user laboratories at SwissFEL, the main SwissFEL chemistry lab and the SwissFEL dark room. 
The SwissFEL chemistry lab has plumbed supplies of nitrogen, helium and compressed air. There are two fume-hoods  and a sink with deionised water as well as an Elga Pure unit. The lab houses a 4°C cold room with access to a -20°C freezer. There is an incubator kept at 20°C for biological crystal samples and an additional oven that can be used for higher temperature requirements from 20°C to 300°C  
The SwissFEL dark room has a two-door system and can be darkened completely, it also has an air-conditioning unit which can be used to control the temperature of the room to 20°C. 
For further details and availability please contact Emma Beale.

For list of equipment at the Injector Facility click here.
Dry Baths, digital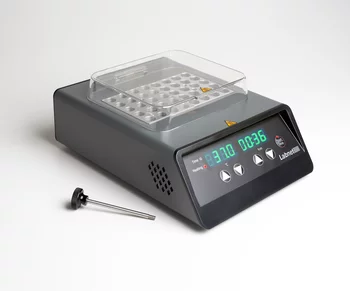 The user calibration function allows for easy calibration of in-house standards when required.
Precise microprocessor control timer for timed incubation applications, broad temperature range up to 150 °C, high temperature stability and uniformity due to molded block chamber.
Temperature range: Ambient +5 to +150°C
Available Accessories:
2 blocks for 1.5 / 2 ml tubes
Plastic lid
For more details see
here
.
---
Gilson Pipetman G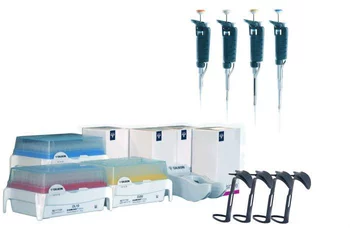 The PIPETMAN® G 4-Pipette Kit provides four pipettes covering volume transfers from 0.2 µl to 1 ml, which will tackle most laboratory needs. With a redesigned piston assembly, the PIPETMAN G Pipettes feature extremely low pipetting forces, improving comfort and minimizing injury, while maintaining the durability, accuracy, and reliability of the original PIPETMAN pipettes.
Available pipettes: P2, P20, P200, P1000
For more details see
here
.
---
Hamilton Syringes, gastight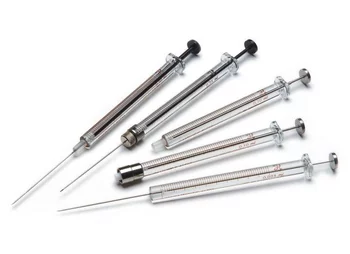 The 1700 series syringes are the Gastight version of the original 700 series syringes. This series of syringes is ideal for dispensing volumes from 1 μl up to 500 μl.

Available Sizes: 25 / 50 / 100 / 250 / 500 μl
---
Hirox RH-2000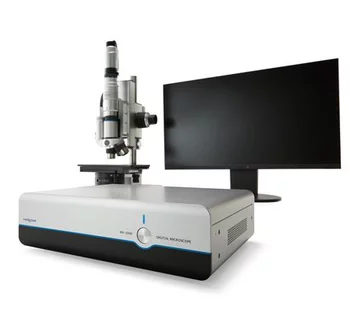 High-end digital microscope with motorized XY-axis as well as amotorized Z-axis to perform Multifocus pictures. MXB-5000 REZ lens with an incredibly wide zoom range with a triple objective turret. The dual illumination mechanism provides both co-axial and ring lighting. The operator is free to choose either setting or a mix of both in order to cover a multitude of applications. The lighting system is integrated into the lens and no additional cables are required.
For more details see
here
.
---
Incubator IPP55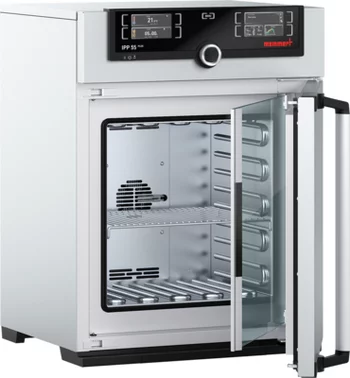 The cooled incubators with the unique ControlCOCKPIT for a quick and intuitive operation. Heating and cooling seamlessly with one system thanks to Peltier technology. Environmentally friendly and energy-saving. Vibration-free and extremely quiet.
Specifications:
Working temperature range without light: 0 (at least 20°C below ambient) to +70 °C
Working temperature range with light: +10 to +40 °C
Setting temperature range: 0 to +70 °C
Setting accuracy: 0.1 °C
For more details see
here
.
---
Magnetic stirrer with heating LLG-uniSTIRRER 5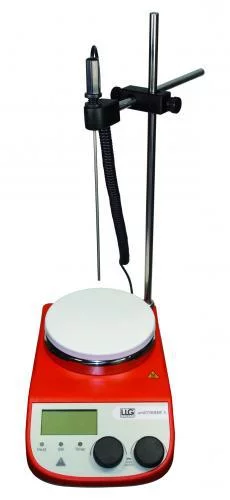 Universal magnetic stirrer: Safety features include a "hot" warning display and a stirring function that continues to run until the plate temperature is below 50 °C, even when the device is switched off. A digital timer enables unattended operation and can be set from 1 min to 99 h 59 min. An integrated control function offers precise control of the heated fluid temperature via a remote PT1000 temperature probe.
For more details see
here
.
---
Mini centrifuge LLG-uniCFUGE 5 with timer and digital display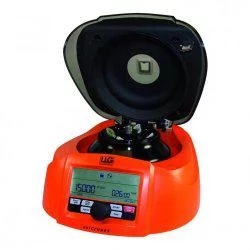 Compact microcentrifuge with a performance of up to 15.595 x g. Microprocessor controlled brushless motor for speeds up to 15.000 rpm. Operation possible in RPM or RCF mode. Short-spin mode with selectable RZB and RPM values.
For more details see
here
.
---
pH electrode InLab® Routine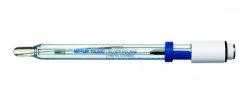 Combined pH electrode, glass shaft, ARGENTHAL™ reference with silver-ion trap, detachable cable.
Specifications:
Temperature range: 0 to +100 °C
pH range: 0 - 14
Electrolyte: Liquid, KCl 3 mol/l
Diaphragm: ceramic
For more details see
here
.
---
pH meter FiveEasy™ pH F20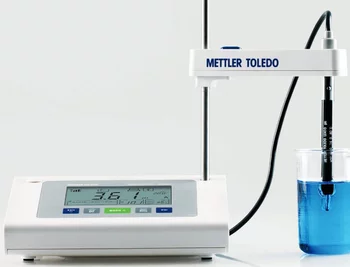 FiveEasy™ benchtop meter provides high quality pH/mV measurements with the simple click of a button.
Large, easy to read and easy to understand display with all information visible at a glance.
For more details see
here
.
---
Precision balance "Precise" Type PBS/PBJ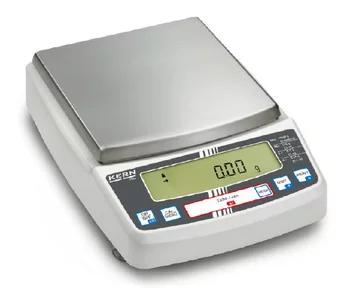 Automatic internal adjustment in case of a change in temperature or time-controlled at defined intervals.
Dosage aid: High-stability mode and other settings can be selected.
Weighing with tolerance range: Input of an upper/lower limit value.
A visual signal assists with portion division, dispensing or grading.
Weight max: 4200g
Instrument read-out: 0.01g
For more details see
here
.
---
Spark-free laboratory freezer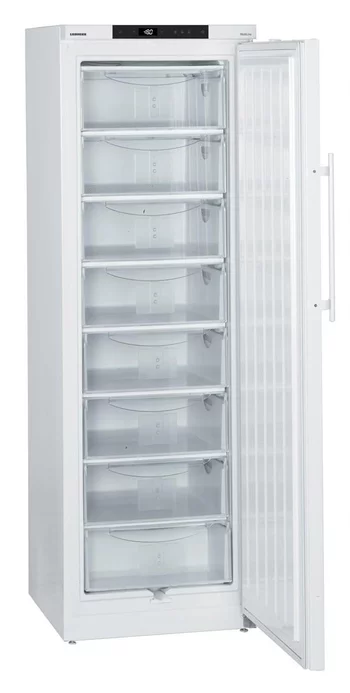 Freezer with spark-free interior, especially for storing explosive and highly flammable substances. The interiors of the appliances are in compliance with the safety requirements of the EU Directive 94/9/EC (ATEX 95) and have been tested by electro-Suisse SEV, the ATEX conformity evaluation organization.
The freezer has a static refrigeration system, precise electronics with digital temperature display, clear and comfortable drawers, self-closing door with integrated lock and acoustic and optical temperature and door opening alarm.
Maximum temperature stability and constancy measured according to IEC 60068-3.
Max. Temperature °C: -9 – -30°C
---
Spotlight 30W LED RGB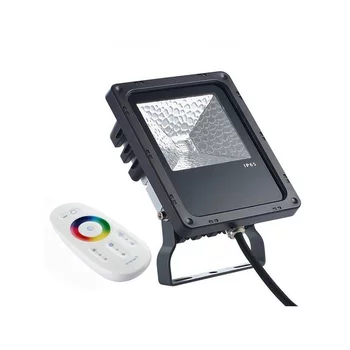 High quality 30 Watt, LED spotlight colored RGB for indoor and outdoor use.

Color setting via touchwheel, color changer with soft color change and various other programs.


Operating voltage 100-240 V
Power 30 watts
Light color colored RGB
Dimmable yes, via radio remote control
Remote control stepless color adjustment, various light change programs

---
Syringe Coupler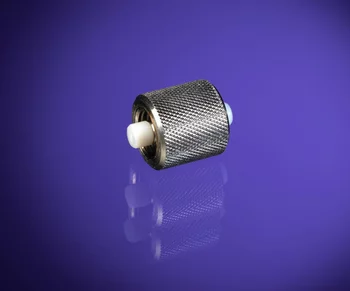 A robust knurled metal coupling for joining two Hamilton Gastight® Syringes, with very low dead volume, used in mixing the protein and monoolein to prepare the automated LCP mixture, either using automated LCP mixer or manually.
---
Three-way coupler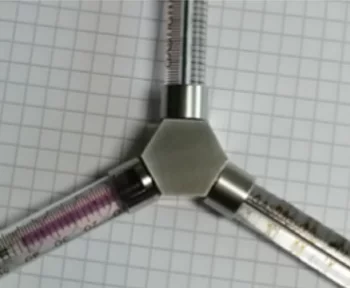 The in-house designed three-way coupler allows very homogenous mixing of microcrystals.
---
Universal Centrifuge Z 326 K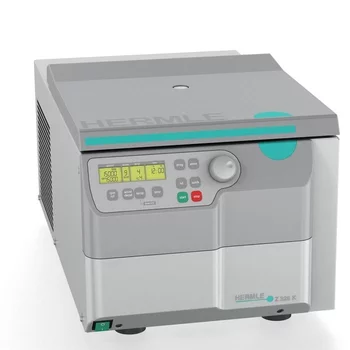 Universal laboratory centrifuge from the large volume to reaction vessels. Rotor exchange between swing out, micro, or high-volume angled rotors is very simple and can take place in a matter of seconds. Automatic rotor identification system with over speed protection, immediately upon rotor insertion.
Specifications:
Max. RCF: 23545 x g
Max. speed: 18000 rpm
Temperature: -20 to +40 °C
Available Accessories:
Swing-out rotor and buckets (12 x 15 ml; 8 x 50 ml). Max. speed: 5000 rpm
Fixed-angle rotor (24 x 1.5 / 2 ml). Max speed: 20'000 rpm
For more details see
here
.
---
Vortex Genie 2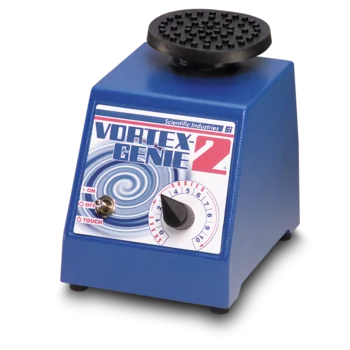 Robust and reliable shaker for speedy mixing and shaking of samples. Adapter tops can be changed easily with the snap fit system. Variable speed for precise mixing from gentle to vigorous. Hands-Free or Touch On control.
For more details see
here
.
---