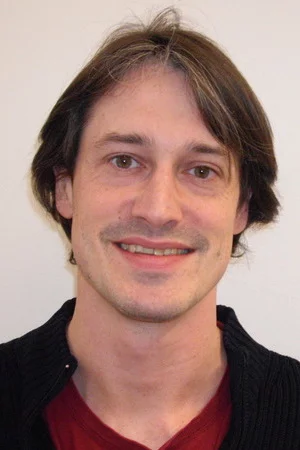 Paul Scherrer Institute
Forschungsstrasse 111
5232 Villigen PSI
Switzerland
---
Personal Information - Curriculum Vitae and Publication List
Method & hardware development in Electron Diffraction
Knowledge of protein 3D structures is the key to understand protein-protein and protein-drug interactions. Different methods exist to determine such structures: single particle imaging electron microscopy (EM), X-ray diffraction, Electron Tomography, NMR to name a few. Each of these methods comes with their own drawbacks and limitations, for example single particle imaging is limited by the particle size and X-ray diffraction is limited by the minimal size of the protein. When the protein is both small and the crystal does not grow to sufficient size these nanometer-sized crystals can be analyzed with electron crystallography.
Interests
As my personal goals, I aim (1) to further investigate and develop cameras for existing microscopes as well for the currently planned electron diffraction device. For example: the use of the Timepix3 detector, which will enable us to go to even lower dose and collect thereby more degrees of rotational information from a single crystal. Furthermore, together with the PSI detector group I investigate adaptations of the PSI detectors for electron diffraction and ultimately design a detector specifically for electron diffraction studies.

In parallel I aim (2) to improve the methods of collecting diffraction data on current microscopes and to design a general approaches for the upcoming diffraction instrument. This includes sample preparation, collecting strategies EM modification and to get a better understanding what happens to a frozen sample in an electron beam. Currently I investigate beam damage under special conditions, to quantify the qualitative results from the 1970-1990 using the special detectors I developed. With these approaches we should gain at least one order of magnitude in data quality and beam resistance.

The long-term goal is to use all of the above to get a better understanding of protein dynamics and structure determination. The samples produced by other group members are excellent targets to test our ideas and technologies. The group as whole enables me to do this research and is the main driving force to think about using these (to be developed) methods and ideas to study proteins in their native cellular environment with electron diffraction.
Publications
2018
Electron crystallography with the EIGER detector

DOI: 10.1107/S2052252518000945

Frontispiece: Characterization at the Level of Individual Crystals: Single-Crystal MFI Type Zeolite Grains

CHEMISTRY - A EUROPEAN JOURNAL

24

,

2384

(

2018

).

DOI: 10.1002/chem.201881065
2017
Characterization at the level of individual crystals: single crystal MFI type zeolite grains

CHEMISTRY - A EUROPEAN JOURNAL

24

,

2384

(

2017

).

DOI: 10.1002/chem.201704213

Protein structure determination by electron diffraction using a single three-dimensional nanocrystal

Acta Crystallographica Section D Structural Biology

73

,

738

(

2017

).

DOI: 10.1107/S2059798317010348
2016
Ab initio structure determination of nanocrystals of organic pharmaceutical compounds by electron diffraction at room temperature using a Timepix quantum area direct electron detector

Acta Crystallographica Section A Foundations and Advances

72

,

236

(

2016

).

DOI: 10.1107/S2053273315022500

Lattice filter for processing image data of three-dimensional protein nanocrystals

ACTA CRYSTALLOGRAPHICA SECTION D-STRUCTURAL BIOLOGY

72

,

34

(

2016

).

DOI: 10.1107/S205979831502149X
2015
Electron crystallography of 3D nano-crystals

Acta Crystallographica Section A Foundations and Advances

71

,

s405

(

2015

).

DOI: 10.1107/S2053273315093985

Electron diffraction and imaging of 3D nanocrystals of pharmaceuticals, peptides and proteins

Acta Crystallographica Section A Foundations and Advances

71

,

s103

(

2015

).

DOI: 10.1107/S2053273315098496
2013
A Medipix quantum area detector allows rotation electron diffraction data collection from submicrometre three-dimensional protein crystals

ACTA CRYSTALLOGRAPHICA SECTION D - BIOLOGICAL CRYSTALLOGRAPHY

69

,

1223

(

2013

).

DOI: 10.1107/S0907444913009700
Recent Publications
Protein structure determination by electron diffraction using a single three-dimensional nanocrystalsMTB. Clabbers, E van Genderen, W Wan, EL Wiegers, T Gruene, JP Abrahams Acta Crystallographica Section D, 2017

Ab initio structure determination of nanocrystals of organic pharmaceutical compounds by electron diffraction at room temperature using a Timepix quantum area direct electron detectorE van Genderen, MTB Clabbers, PP Das, A Stewart, ..., JP Abrahams Acta Crystallographica Section A, 2016

Lattice filter for processing image data of three-dimensional protein nanocrystalsE van Genderen, Y Li, I Nederlof, JP Abrahams Acta Crystallographica Section D: Structural Biology, 2016