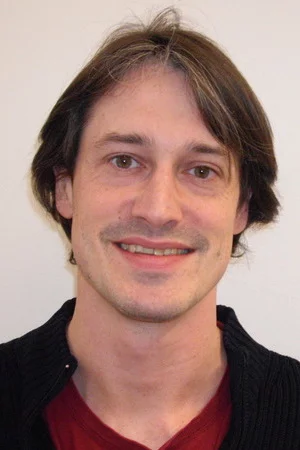 Paul Scherrer Institut
Forschungsstrasse 111
5232 Villigen PSI
Switzerland
---
Team
Method & hardware development in Electron Diffraction
Knowledge of protein 3D structures is the key to understand protein-protein and protein-drug interactions. Different methods exist to determine such structures: single particle imaging electron microscopy (EM), X-ray diffraction, Electron Tomography, NMR to name a few. Each of these methods comes with their own drawbacks and limitations, for example single particle imaging is limited by the particle size and X-ray diffraction is limited by the minimal size of the protein. When the protein is both small and the crystal does not grow to sufficient size these nanometre-sized crystals can be analysed with electron crystallography, which is also known as 3D-ED or microED. With the current developments using AI to predict structures I expect that the need for new methods to solve single proteins will decline. This will mean a shift from solving the single 3D structures to questions about how proteins interact with each other in their native environment.
Using the knowledge gained on 3D-ED, our group learned that with Electron diffraction high resolution structures can be solved. This led to the development of a novel method to investigate protein complexes and protein-protein interactions by scanning a very narrow parallel beam over the sample.
This makes this possible this novel method requires dedicated hardware. To make this possible we acquired the multipurpose solution from JEOL, a F200. On the sample side we equipped it with a cryo-stage to investigate cryo-frozen samples, the state of the art JEOL automatic insertion stage and Gatan ELSA holder. This specific multipurpose microscope has also 4 condenser lenses and with the sFEG allows for nanometre sized parallel beam up to several nanometers. Around the sample we have the full scan-descan capability with full control by the Universal Scan Generator, allowing for very specific scanning patterns. After the imaging coils we have a simple STEM camera and a borrowed K2 system. Directly after we have a CEOS energy filter with a dedicated insertable Cheetah, Medipix 3, camera. Furthermore, we plan to add a special beamline-like-hutch after the camera box that will have a special 1.5M Jungfrau PSI detector with a huge dynamic range, but the box will also allow testing of other novel PSI cameras and temporary systems that are on loan.
Interests
As my personal goals, I aim (1) to further investigate new and develop cameras for the new JEM F200 TEM. Currently we are planning a specifically build 1.5M Jungfrau detector on the far end of the energy filter. Also I'm currently setting-up several collaborations to test other types of detectors on this system for our specific purposes.
In parallel I aim (2) to improve the methods of collecting diffraction data on current microscopes and to design a general approaches for our current set-up. This includes sample preparation, collecting strategies, EM modification and to get a better understanding what happens to a frozen sample in an electron beam. Currently I'm developing new hardware together with Rasmus Ischebeck and my students to investigate beam damage.
In addition (3), I'm always interested in very difficult samples which can possibly be analysed with cryo-EM techniques. This interest contributed to roughly half of my published research.
The long-term goal is to use all of the above to get a better understanding of protein dynamics and structure determination. The samples produced by other group members are excellent targets to test our ideas and technologies. The group as whole enables me to do this research and is the main driving force to think about using these (to be developed) methods and ideas to study proteins in their native cellular environment with electron diffraction.
Publications
Publications prior to current position
Ab initio structure determination of nanocrystals of organic pharmaceutical compounds by electron diffraction at room temperature using a Timepix quantum area direct electron detector

Acta Crystallographica Section A Foundations and Advances

72

,

236

(

2016

).

DOI: 10.1107/S2053273315022500

Lattice filter for processing image data of three-dimensional protein nanocrystals

ACTA CRYSTALLOGRAPHICA SECTION D-STRUCTURAL BIOLOGY

72

,

34

(

2016

).

DOI: 10.1107/S205979831502149X
Electron crystallography of 3D nano-crystals

Acta Crystallographica Section A Foundations and Advances

71

,

s405

(

2015

).

DOI: 10.1107/S2053273315093985

Electron diffraction and imaging of 3D nanocrystals of pharmaceuticals, peptides and proteins

Acta Crystallographica Section A Foundations and Advances

71

,

s103

(

2015

).

DOI: 10.1107/S2053273315098496
A Medipix quantum area detector allows rotation electron diffraction data collection from submicrometre three-dimensional protein crystals

ACTA CRYSTALLOGRAPHICA SECTION D - BIOLOGICAL CRYSTALLOGRAPHY

69

,

1223

(

2013

).

DOI: 10.1107/S0907444913009700