Laboratory of Biomolecular Research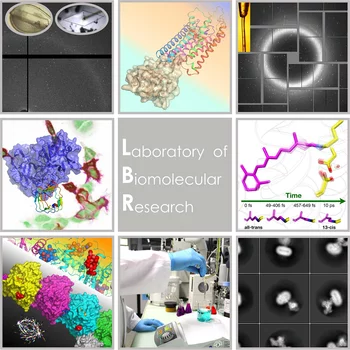 The goal of the Laboratory of Biomolecular Research (LBR) is to provide an atomic level understanding on how the structure and dynamics of proteins and their complexes control essential biological processes in the areas of cell division and signaling. Our mission aligns with one of PSI's main research focuses: The investigation of fundamental molecular mechanisms that determine human health and disease.
More information
---
Center of Radiopharmaceutical Sciences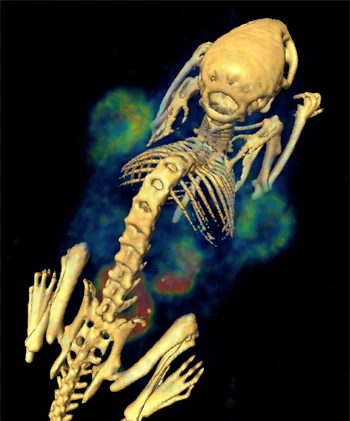 The Center of Radiopharmaceutical Sciences pursues research in the fields of tracer preparation and in vivo imaging of tissues, in particular of disseminated tumors that cannot be removed surgically or by external radiation therapy. The laboratory is operated jointly by ETH Zürich and PSI. The laboratory creates therapeutic molecules by combining particular types of biomolecules, such as for instance antibodies, with radioactive nuclides. These reagents are used to image tumors and to selectively target and destroy tumor cells in animal models. PSI cooperates with universities, hospitals and the pharmaceutical industry to ensure the most effective coordination of its basic research capabilities with clinical applications.
More information
---
Laboratory of Nanoscale Biology
The Laboratory of Nanoscale Biology (LNB) investigates the molecular structure and dynamics of complex molecular machines and cascades within the context of the living cell. Technological developments at the PSI provide novel approaches for studying fundamental, molecular processes of life within their physiological context. Electron diffraction and cryo-electron microscopy of bio-molecular complexes form the technological basis of the LNB, together with electron tomography and X-ray diffractive imaging of larger, nanoscopic structures. We develop these technologies in studies of fundamental, molecular aspects of neuro-degeneration and cell motility, and investigate other fundamental processes of life in collaboration. Intellectual property on novel technologies developed at the LNB may lead to commercial spin-outs.

More information
---
Mechano-Genomics Group
Using a multi-disciplinary approach, including single-cell correlative imaging, micro-fabricated biointerfaces, functional genomics and machine learning, we study the coupling between cell mechanics and 3D genome organization in regulating cell-state homeostasis and its transitions. Our studies, aimed at an in-depth understanding of the mechanical regulation of genome programs, have major implications in ageing and regenerative medicine, host-pathogen interactions and early cancer diagnostics. On the computational side, our laboratory collaborates closely with Caroline Uhler's group at ETH Zurich. Furthermore, we develop technologies to create artificial microenvironments for cell-based experiments as well as novel methods for microscopy and micromanipulation of cells.