Thanks for dropping in on our image gallery.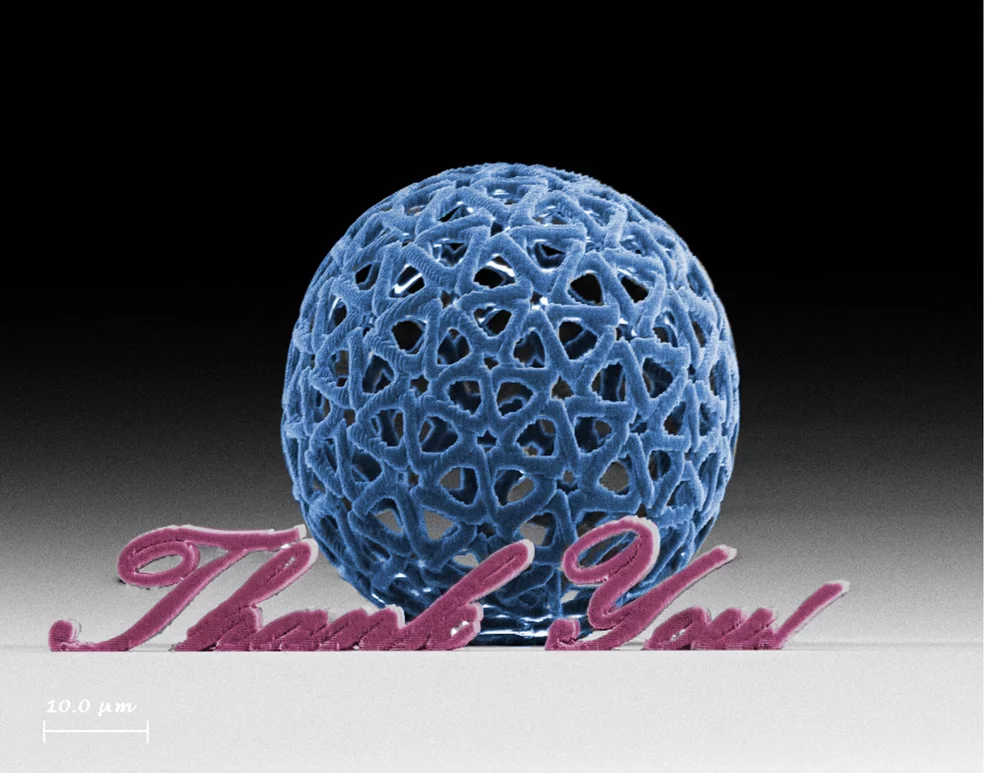 Here are two examples of polymer 3D laser printing on the µm length scale



Time, space and species resolved plasma plume imaging

Measuring the time and spatial expansion of excited species is important to understand the behaviour of a laser induced plasma. As an example of selected line imaging using an AOTF, the two images show the spatial distributions of Ag and Ar excited neutrals at the same time frame of 1.4µs. The AOTF selected optical excitation lines were 827.35 nm for Ag I and 811.53 nm for Ar I. For each image 100 accumulations were used to increase image resolution. The gradients are normalized to the maximum counts for each image. More details can be found in
J. Appl. Phys. 120, 225301 (2016)
.