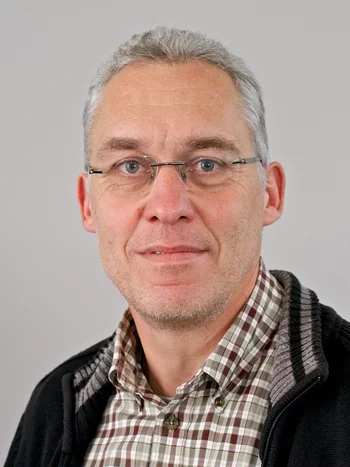 Paul Scherrer Institute
Forschungsstrasse 111
5232 Villigen PSI
Switzerland
---
---
CV
Education:
1986-1990: Doctor in Agricultural Sciences (Dr. Agr. Sci.). Faculty of Agronomy, Catholic University of Leuven, Belgium. Thesis director: Prof. A. Maes. Thesis: "Characterisation of Soil Humic Substances; Relevance for Zinc Speciation in Soils".

1980 – 1986: Agriculture and Chemical Engineering, Faculty of Agronomy, Catholic University of Leuven, Belgium
Previous experience:
1992 – present: Research scientist in the Laboratory for Waste Management (LES), Nuclear Energy and safety Division (NES) at the Paul Scherrer Institut, Villigen PSI, Switzerland.

2004 Sabbatical: International fellow at the Japan Nuclear Cycle Development Institute (JNC), Tokai-Mura, Ibaraki, Japan. Research topic: "Immobilisation of radium in cementitious environments"

1990-1992: Post-doctoral fellow (Euratom Marie-Curie Fellowship) Commisariat à l'Energie Atomique (CEA), Fontenay-aux-Roses, France Research field : "Complexation Studies of Actinides with Organic Ligands using Laser Induced Fluorescence Spectroscopy".

1986 – 1990: Research assistant at the Laboratory of Colloid Chemistry, Katholic University of Leuven, Belgium.
Research interests :
Cement chemistry: Cement chemistry and the chemical behaviour of radionuclides in cementitious (highly alkaline) environments.
Redox processes: Influence of redox processes on the sorption behaviour of radionuclides.
Solid solutions: Experimental studies on radionuclide immobilisation through solid solution formation.
Optical spectroscopy: Application of optical spectroscopy techniques (UV-VIS-NIR, Time-Resolved Laser-Fluorescence Spectroscopy,…) in studies concerning the above-mentioned research fields.
Publications: