Prof. Dr. Volodymyr Korkhov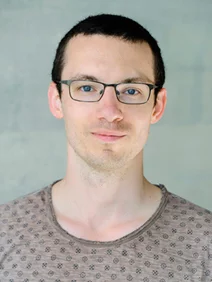 Paul Scherrer Institute
Forschungsstrasse 111
5232 Villigen PSI
Switzerland
---
---
Research Interests
Interactions between the cell and its environment, as well as between cellular compartments, occur at the biological membranes. Extracellular signals are sensed by the receptors embedded in the plasma membrane. Following multiple protein-protein interactions within and near the membrane surface, these signals are transmitted across the membrane, resulting in profound changes in cellular physiology. The process of signal transduction is of paramount importance in physiological and pathophysiological processes involving communication between cells. Despite the tremendous progress in understanding the molecular mechanisms of receptors (such as GPCRs), the steps that follow the initial chemo- or photoreception, i.e. downstream signal transduction events, are not well understood.

Membrane proteins are also involved in the recognition and transport of a variety of substrates, including ions, small molecule solutes and lipids across the membrane. One such substrate is cholesterol - an integral part of many biological membranes, and a key regulatory factor not only for proteins involved in cellular signaling, but for membrane proteins in general. Various types of interactions between cholesterol and membrane proteins have been described to date, including binding, transport and enzymatic modifications. Many of these processes are directly associated with human pathologies, which warrants detailed investigation of the common principles underlying membrane protein-cholesterol interactions.

My group focuses on these two exciting topics of membrane protein biology: (i) molecular mechanisms of signal transduction, and (ii) cholesterol recognition by membrane proteins. Using a multidisciplinary approach including methods of membrane protein biochemistry, biophysics and structural biology, we aim to understand the structure-function relationships of physiologically and medically important membrane-integral proteins and protein complexes involved in these processes.
Group Members
Former Members
---
---
---
---
---
Publications
2018
Expression and purification of the mammalian translocator protein for structural studies

PLOS ONE

13

,

e0198832

(

2018

).

DOI: 10.1371/journal.pone.0198832
2017
Role of the nucleotidyl cyclase helical domain in catalytically active dimer formation.

PROCEEDINGS OF THE NATIONAL ACADEMY OF SCIENCES OF THE UNITED STATES OF AMERICA

114

,

E9821

(

2017

).

DOI: 10.1073/PNAS.1712621114
1. Korkhov V.M., Tkachuk N.A., Makan S.Y., Pavlovsky V.I., Andronati S.A. Affinities of gidazepam and its analogs for mitochondrial benzodiazepine receptors. J Recept Signal Transduct Res. (2002) 22, 411-20.
2. Kudlacek O., Just H., Korkhov V.M., Vartian N., Klinger M., Pankevych H., Yang Q., Nanoff C., Freissmuth M., Boehm S. The human D2 dopamine receptor synergizes with the A2A adenosine receptor to stimulate adenylyl cyclase in PC12 cells. Neuropsychopharmacology (2003) 28, 1317-27.
3. Pankevych H., Korkhov V., Freissmuth M., Nanoff C. Truncation of the A1 adenosine receptor reveals distinct roles of the membrane-proximal carboxyl terminus in receptor folding and G protein coupling. J Biol Chem (2003) 278, 30283-93.
4. Farhan H., Korkhov V.M., Paulitschke V., Dorostkar M.M., Scholze P., Kudlacek O, Freissmuth M, Sitte HH. Two discontinuous segments in the carboxy terminus are required for membrane targeting of the rat GABA transporter-1 (GAT1). J Biol Chem. (2004) 279, 28553-63.
5. Korkhov V.M., Farhan H., Freissmuth M., Sitte H.H. Oligomerization of the GABA transporter-1 is driven by an interplay of polar and hydrophobic interactions in transmembrane helix II. J Biol Chem (2004) 279, 55728-36.
6. Calo L., Bruno V., Spinsanti P., Korkhov V., Esposito Z., Capat M., Melchiorri D., Freissmuth M., Nicoletti F. Interactions between ephrin-B and mGlu1 metabotropic glutamate receptors in brain tissue and cultured neurons. J Neurosci (2005) 25, 2245-54.
7. Milojevic T., Reiterer V., Stefan E., Korkhov V.M., Dorostkar M.M., Ducza E., Ogris E., Boehm S., Freissmuth M., Nanoff C. The ubiquitin-specific protease Usp4 regulates the cell surface level of the A2A-receptor. Mol Pharmacol. (2005) 69, 1083-94.
8. Korkhov V.M., Holy M., Freissmuth M., Sitte H.H. The conserved glutamate (E136) in TM2 of the serotonin transporter is required for the conformational switch in the transport cycle. J Biol Chem. (2006) 281, 13439-48.
9. Farhan H., Reiterer V., Korkhov V.M., Schmid J.A., Freissmuth M., Sitte H.H. Concentrative export from the endoplasmic reticulum of the gamma-aminobutyric acid transporter 1 requires binding to SEC24D. J Biol Chem. (2007) 282, 7679-89.
10. Korkhov V.M., Tate C.G. Electron crystallography reveals plasticity within the drug binding site of the small multidrug transporter EmrE. J. Mol. Biol, (2008) 377, 1094-103.
11. Korkhov V.M., Milan-Lobo L., Farhan H., Schmid J.A., Freissmuth M., Sitte H.H. Peptide-based interactions with calnexin target misassembled GABA transporter-1 molecules into endoplasmic reticulum-derived multilamellar bodies. J Mol Biol. (2008) 378, 337-52.
12. Korkhov V.M.* GFP-LC3 labels organized smooth endoplasmic reticulum membranes independently of autophagy. J. Cell. Biochem. (2009) 107, 86-95.
13. Barrera N.P., Isaacson S.C., Zhou M., Bavro V.N., Welch A., Schaedler T.A., Seeger M.A., Miguel R.N., Korkhov V.M., van Veen H.W., Venter H., Walmsley A.R., Tate C.G., Robinson C.V. Mass spectrometry of membrane transporters reveals subunit stoichiometry and interactions. Nat. Methods. (2009) 6, 585-7.
14. Korkhov V.M.*, Zuber B. Direct observation of molecular arrays in the organized smooth endoplasmic reticulum. BMC Cell Biol. (2009) Aug 24; 10:59.
15. Korkhov V.M.*, Sachse C., Short J.M., Tate C.G*. Three-dimensional structure of TspO by electron cryomicroscopy of helical crystals. Structure (2010) 18, 677-87.
16. Korkhov V.M., Mireku S.A., Hvorup R.N., Locher, K.P. Asymmetric states of vitamin B12 transporter BtuCD are not discriminated by its cognate substrate binding protein BtuF. FEBS Lett. (2012) 586, 972-6.
17. Korkhov V.M., Mireku S.A., Locher K.P. Structure of AMP-PNP-bound vitamin B(12) transporter BtuCD-F. Nature (2012) 490, 367-72.
18. Chen F., Gerber S., Heuser K., Korkhov V.M., Lizak C., Mireku S., Locher K.P., Zenobi R. High-mass matrix-assisted laser desorption ionization-mass spectrometry of integral membrane proteins and their complexes. Anal Chem. (2013) 85, 3483-8.
19. Joseph B., Korkhov V.M., Yulikov M., Jeschke G., Bordignon E. Conformational Cycle of the Vitamin B12 ABC Importer in Liposomes Detected by Double Electron-Electron Resonance (DEER). J Biol Chem. (2014) 289, 3176-85.
20. Korkhov V.M., Mireku S.A., Veprintsev D.B., Locher K.P. Structure of AMP-PNP-bound BtuCD and mechanism of ATP-powered vitamin B12 transport by BtuCD-F. Nat Struct Mol Biol. (2014) 12, 1097-9.
21. Chen F., Gerber S., Korkhov V.M., Mireku S., Bucher M., Locher K.P., Zenobi R. On the efficiency of NHS ester cross-linkers for stabilizing integral membrane protein complexes. J Am Soc Mass Spectrom. (2015) 3, 493-8.
22. Mireku S.A., Ruetz M., Zhou T., Korkhov V.M., Krautler B., Locher K.P. Conformational Change of a Tryptophan Residue in BtuF Facilitates Binding and Transport of Cobinamide by the Vitamin B12 Transporter BtuCD-F. Sci Rep. (2017) 7, 41575.