Guido Capitani, 1970 - 2017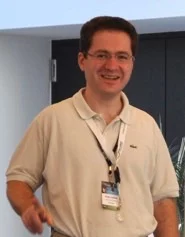 Guido Capitani passed away on May 2, 2017. Guido was 46, and is much missed by his friends and colleagues. He was a prolific crystallographer, with 70 protein structures in the Protein Data Bank (PDB) over the past two decades. He also made significant contributions to computational structural biology, particularly in the analysis of protein-protein interfaces. He was a devoted scientist, with 69 peer-reviewed publications over his life, and a mentor to a number of masters, PhD, and post-doctoral scientists.
Guido grew up in Bologna, Italy. His education was marked by accolades, with perfect scores on high school and university final exams. He studied chemistry for two years at the University of Bologna and then at the University of Padua, where he graduated cum laude. He moved to Switzerland for his doctorate, where he would reside for the remainder of his career. His doctoral thesis, "X-ray crystallographic studies of chloroplastic thioredoxins and of vitamin B6-dependent enzymes," earned him a doctorate in biophysics summa cum laude from Basel Biozentrum in 1998. From there, he worked with Markus Grütter at the University of Zurich, elucidating the structures of numerous proteins. Notable structures include thioredoxin structures, glutamate decarboxylase, and bacterial type 1 pili. The type 1 pilus enables E. coli to infect humans by attaching to sugar moieties that reside on the urethral epithelium. Work highly relevant to our well-being. He also began teaching courses on crystallography and bioinformatics during this period. He enjoyed teaching and continued lecturing at the University of Zurich and ETH Zurich throughout his career.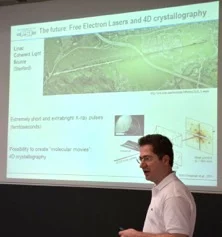 In 2008, Guido started a successful research group at Paul Scherrer Institute. He continued to solve protein structures at the Swiss Light Source, and also put forward a program of large-scale bioinformatic analysis of structures. This includes the Evolutionary Protein-Protein Interface Classifier (EPPIC) for assessing the biological relevance of protein-protein interfaces. His expertise in protein interfaces was widely appreciated in the community, and Guido was appointed as an assessor for the Critical Assessment of protein Structure Prediction (CASP) this year. Guido was a remarkable person. He was soft-spoken and considerate, and always had an open ear available for anyone.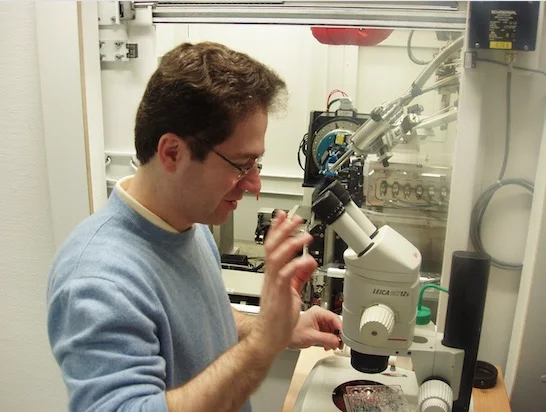 Research Interests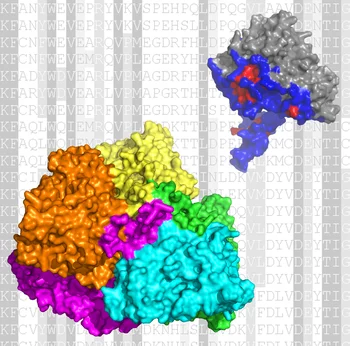 We are interested in protein structure both from a structure determination and from a structural bioinformatics perspective, which means obtaining high resolution "bioimages" of proteins and extracting as much information as possible from them. This information can be useful not only to understand protein structure (structure analysis) but also for structure determination and validation. We are studying protein structures and crystal lattices by employing a variety of approaches, in particular concepts from the field of molecular evolution. We have demonstrated that this approach can be successfully applied to address the problem of distinguishing, in a crystal structure, the biologically relevant interface(s) from those that are merely lattice contacts (reviewed in Capitani et al., 2016). As the first step we used Ka/Ks ratios to detect if a protein-protein interface has a biological character (CRK method, Schärer et al., 2010). In a second phase we used two sequence entropy-based evolutionary indicators and a simple geometric criterion to obtain accurate and efficient classification of protein-protein interfaces (Duarte et al., 2012). This approach (EPPIC, Evolutionary Protein Protein Interface Classifier) is available to the community as an open source command-line tool and as a web server (www.eppic-web.org(link is external)), linked to a database (EPPIC db) that contains precomputed analysis results (Baskaran et al., 2014) for nearly one million interfaces as of April 2016.

Experimentally, we are involved, in collaboration with the Glockshuber group (ETHZ), in structural studies of a proteinaceous organelle, the type 1 pilus from uropathogenic Escherichia coli (UPEC), and in particular of its main subunit FimA. The type 1 pilus enables UPEC to infect humans by attaching to sugar moieties that reside on the urethral epithelium. It represents a very interesting system to study hybrid approaches to structure determination and structure-function relationships.
Publications