SCCER Heat and Electricity Storage (HaE)
---
---
Welcome to the SCCER Heat and Electricity Storage!
---
The Swiss Competence Center for Energy Research (SCCER) "Heat and Electricity Storage" (HaE) was one of eight centers, which have been established in the research fields of mobility, efficiency, power supply, grids, biomass, as well as economy and environment in light of the Swiss Government's Energy Strategy 2050. The implementation of the SCCERs was finacially supported and  supervised by the Innosuisse - Swiss Innovation Agency.
The declared aim of this energy strategy is the transition from nuclear power to a power supply system based on renewable sources to meet the CO2 emission targets. An important factor is to expand and strengthen the knowledge in the energy field through the increase of personnel resources, e.g., scientists, engineers, technicians alongside with technology development.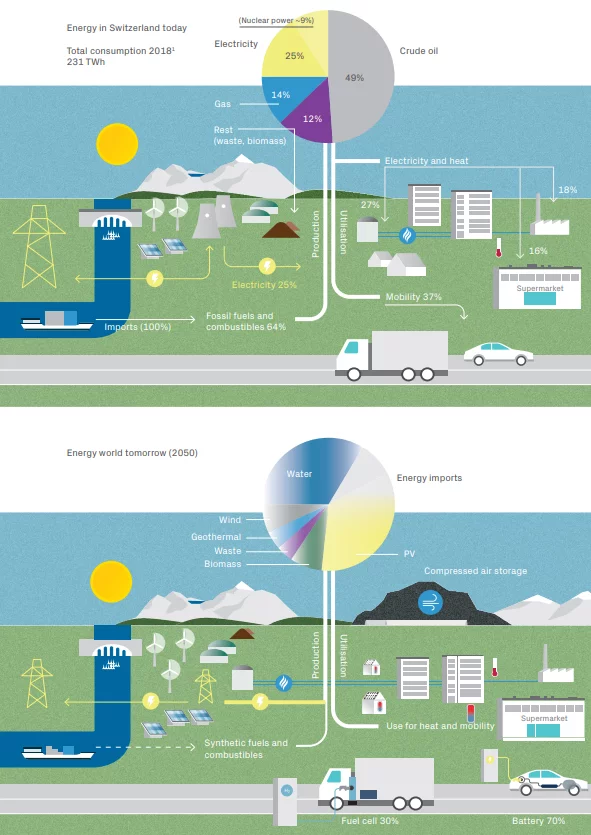 The centers were organized as virtual consortia of industrial and academic institutions (cantonal universities, federal universities, federal research centers and universities of applied science) distributed all across Switzerland with the intention to maximize the outcome by combining the strongest competencies in each area of expertise. To maintain a long-lasting effect on the Swiss power supply system, the competence centers received financial support from 2014 until March 31st, 2021.
Within the framework of these seven SCCER, the SCCER on Heat and Electricity Storage was dedicated to active research on: