Books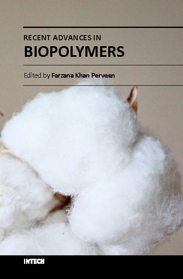 Valentina Dinca, Livia Elena Sima, Laurentiu Rusen, Anca Bonciu, Thomas Lippert, Maria Dinescu and Maria Farsari
Bio-Interfaces Engineering Using Laser-Based Methods for Controlled Regulation of Mesenchymal Stem Cell Response In Vitro
in "Recent Advances in Biopolymers"
Ed. F. Parveen, InTech Publishing 2016, Chapter 9, pp. 221-251.
---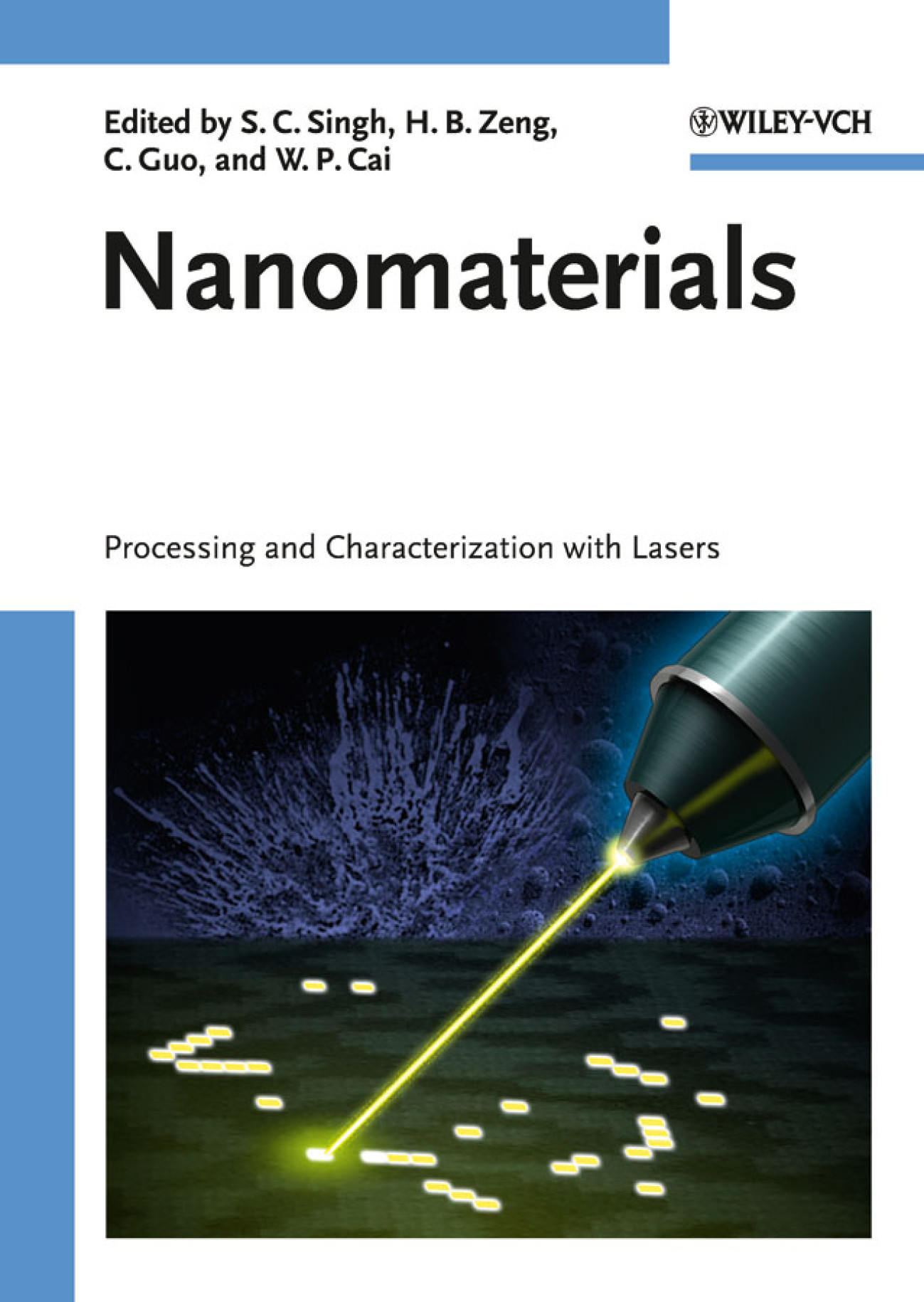 M. Nagel, T. Lippert
Laser-Induced Forward Transfer for the Fabrication of Devices
in Wiley-VCH "Nanomaterials"
Ed. S. C. Singh, H. Zeng, C. Guo, W. Cai, Wiley Verlag, Weinheim 2012, pp. 255-316.
---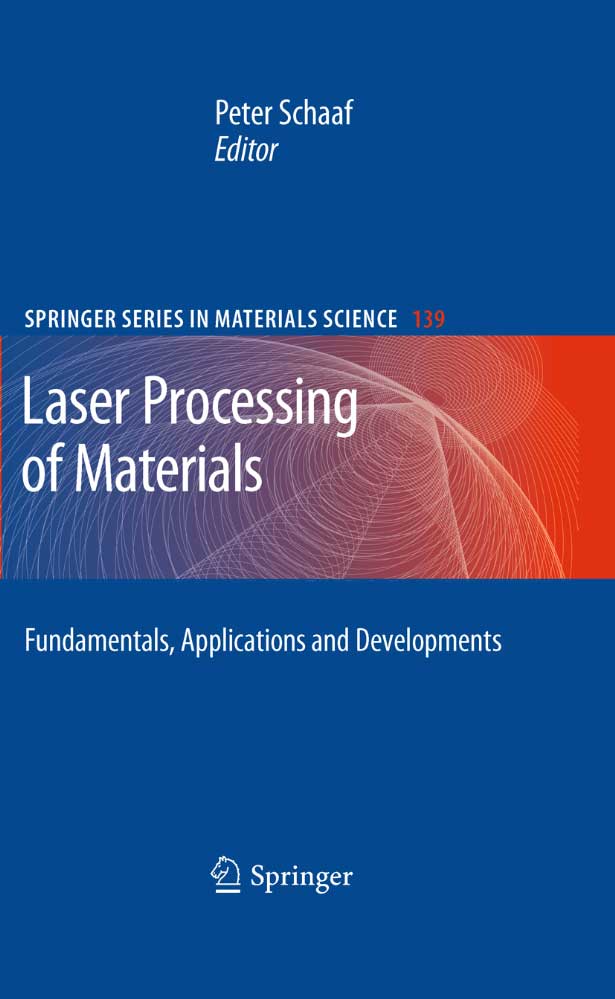 C. W. Schneider, T. Lippert
Laser Ablation and Thin Film Deposition
in Springer Series in Material Science Vol. 139
Ed. P. Schaaf, Springer Verlag, Berlin 2010, pp. 89-112.
---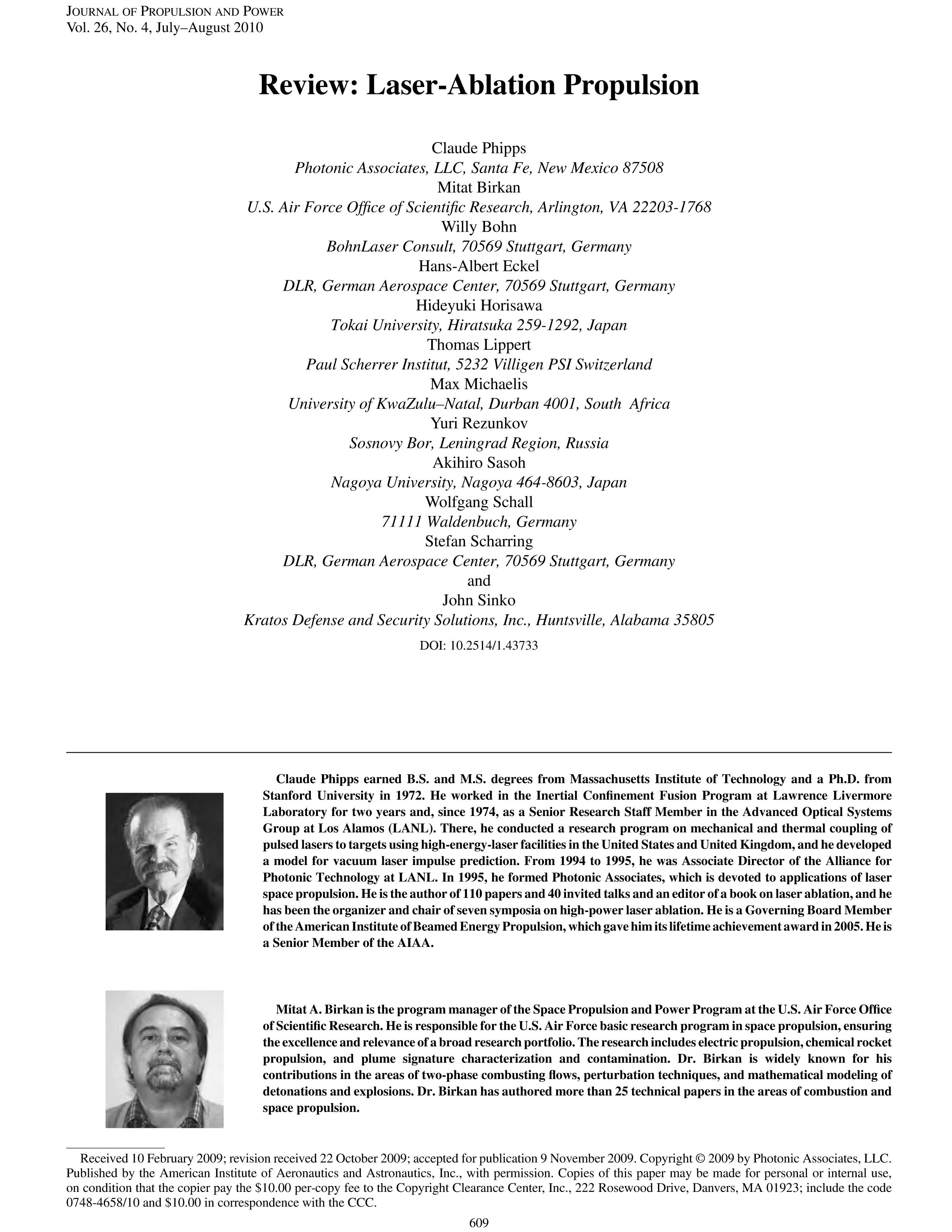 C. R. Phipps, M. Birkan, W. Bohn, H.-A. Eckel, H. Horisawa, T. Lippert, M. Michaelis, Yu. Rezunkov, A. Sasoh, W. Schall, S. Scharring, J. Sinko
Laser Ablation Propulsion
in Journal of Propulsion and Power 26, 609-637 (2010)
---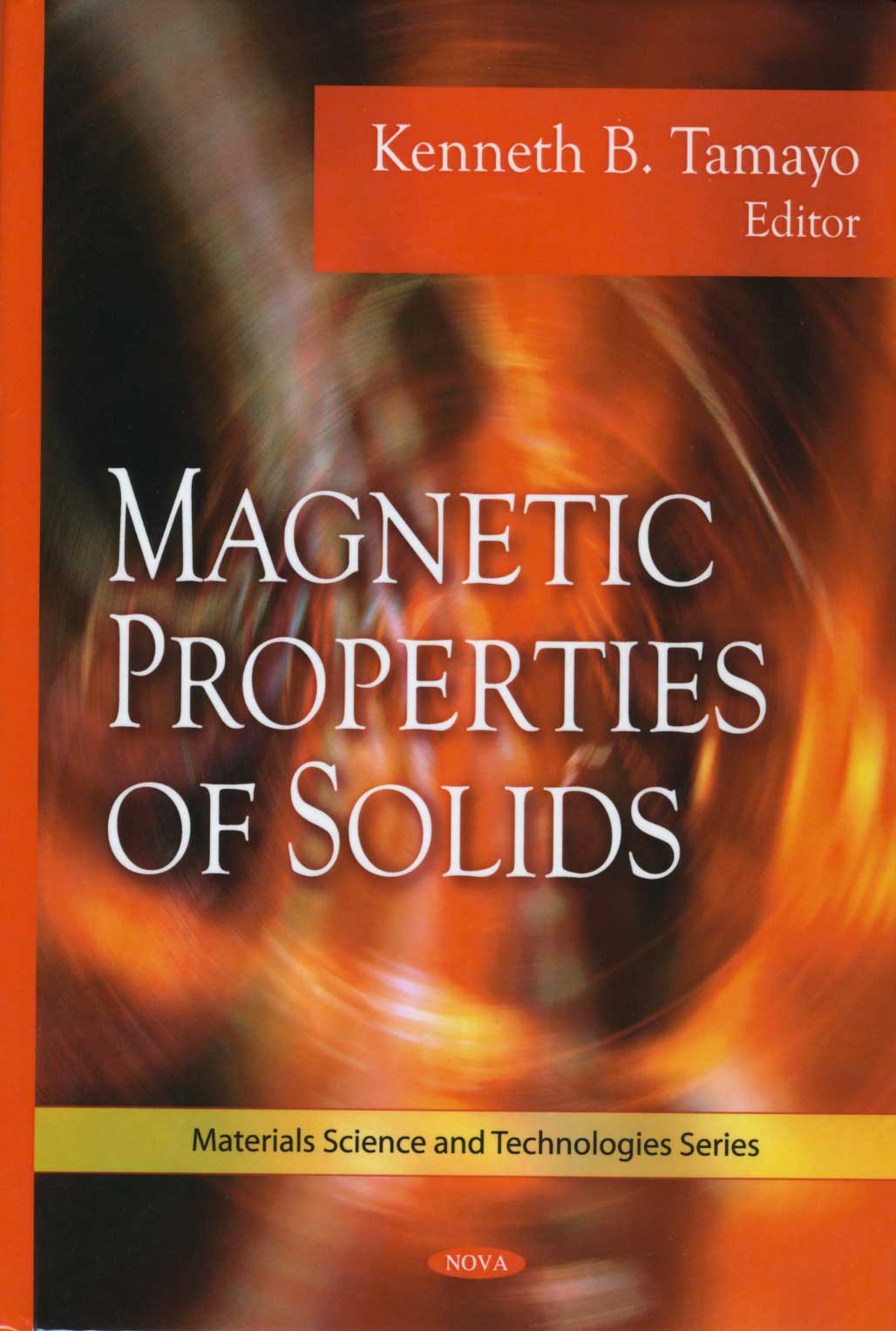 S. Canulescu, C.N. Borca, M. Döbeli, P. Schaaf, T. Lippert, A. Wokaun
Processing and properties of thin manganites films
in Magnetic Properties of Solids, Ed. K. B. Tamayo
Nova Science Publishers, Hauppage, USA, 2010, pp. 179-202
---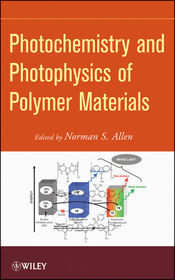 L. Urech & T. Lippert
Photoablation of polymer materials
in Photochemistry and Photophysics of Polymer Materials, Ed. N. S. Allen
John Wiley & Son Inc, New York (2010), pp. 541-568.
---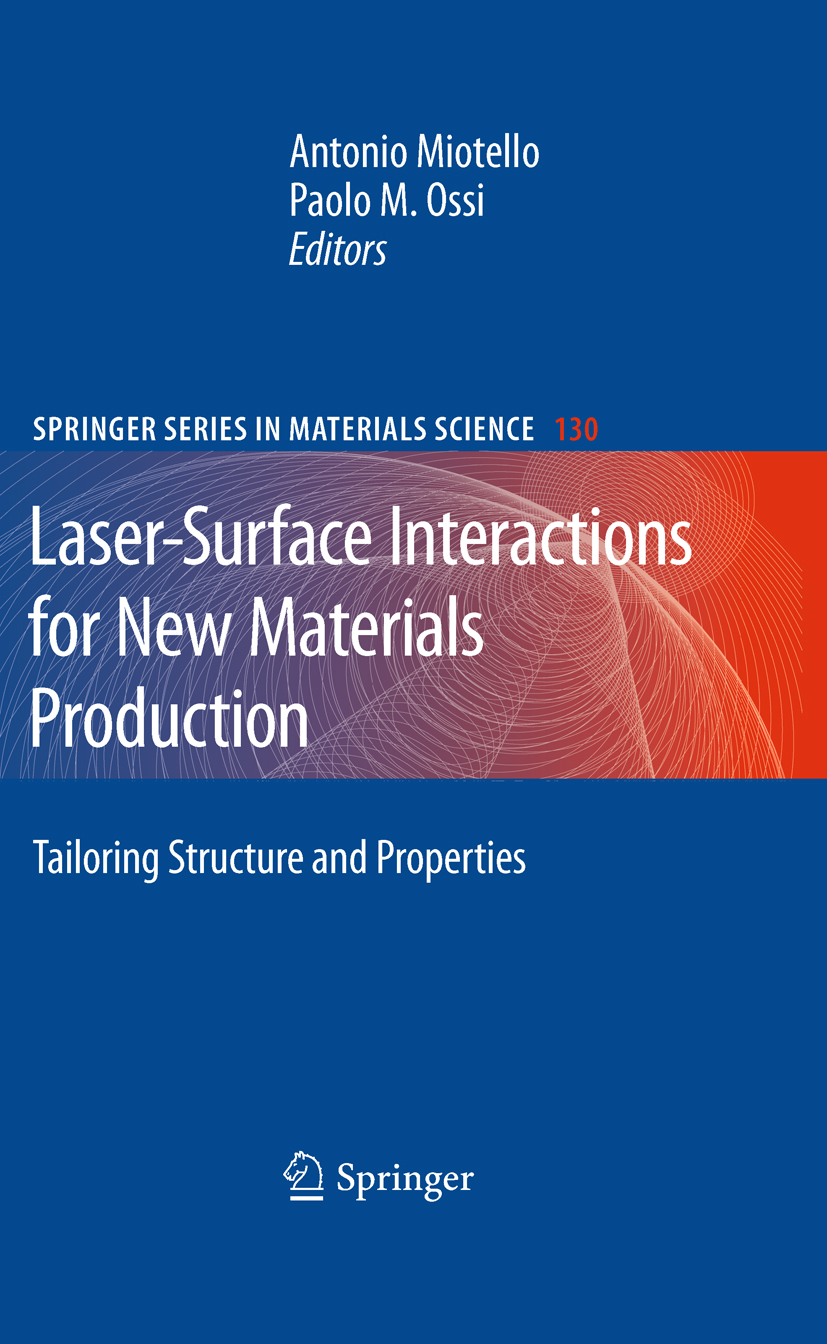 T. Lippert
UV laser ablation of polymers: from structuring to thin film deposition
in Laser-Surface Interactions for New Materials Production Tailoring Structure and Properties, Eds. A. Miotello, P. M. Ossi,
Springer Series in Material Chemistry Vol 130, Springer, Berlin (2009), p. 141-175.
---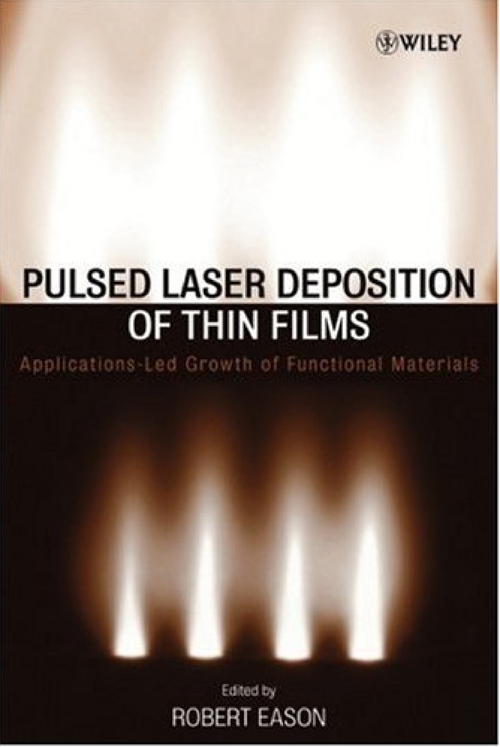 M. J. Montenegro & T. Lippert
Films for electrochemical applications
in Pulsed Laser Deposition of Thin Films-Applications-Led Growth of Functional Materials, Ed. R. W. Eason
John Wiley & Son Inc (2007), pp. 563-584.
---
L. Urech & T. Lippert
Designed Polymers for Ablation
in Laser Ablation and its Applications, Ed. C. R. Phipps
Springer Series in Optical Sciences, Vol. 129, Springer (2007), pp. 281-297
---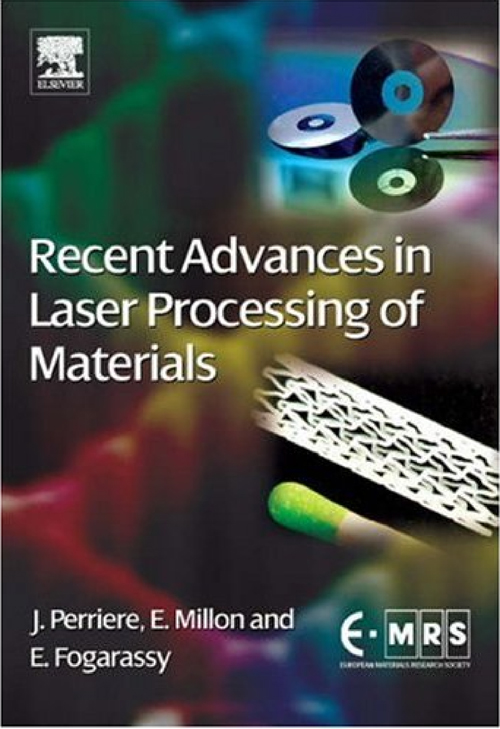 G. Kopitkovas, L. Urech & T. Lippert
Fabrication of Micro-optics in Polymers and in UV Transparent Materials
in Recent Advances in Laser Processing of Materials, Eds. E. Millon, J. Perriere & E. Fogarassy
Elsevier (2006), pp. 105-135.
---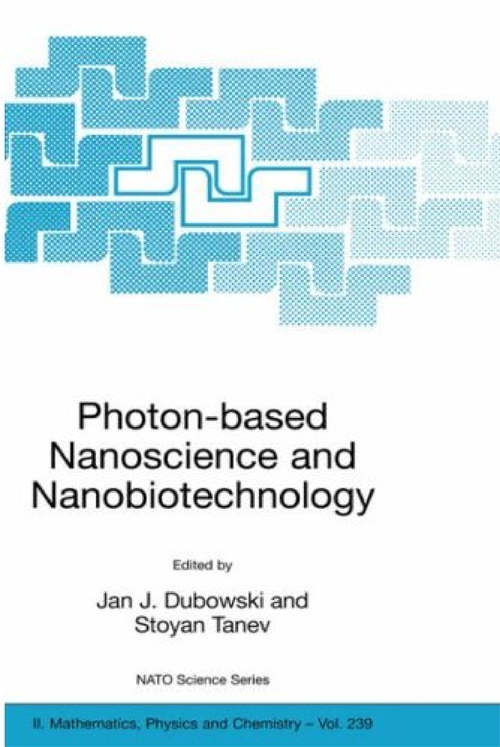 T. Lippert
Molecular design of polymers for laser structuring and thin films by pulsed laser deposition as model system for electrochemical applications
NATO-ASI Series on Photon-based Nanoscience, NATO Science Series II: Mathematics, Physics and Chemistry, Vol. 239, Eds. J. Dubowski, S. Tanev
Springer (2006), pp. 267-306.
---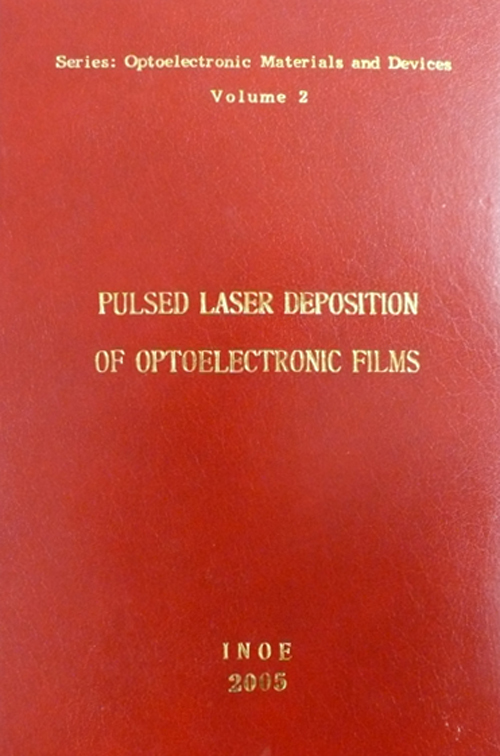 M. J. Montenegro, T. Dumont, T. Lippert, S. Müller, A. Weidenkaff & A. Wokaun
Pulsed laser deposition of thin oxide films: applications in electrochemistry
in Pulsed Laser Deposition of Optoelectronic Films (ISBN 973-85818-2-6), Eds. M. Popescu, I. N. Mihailescu
Inoe Publishing House, Series: Optoelectronic Materials and Devices (ISSN 1584-5508) Volume 2, (2005), pp. 207-238
---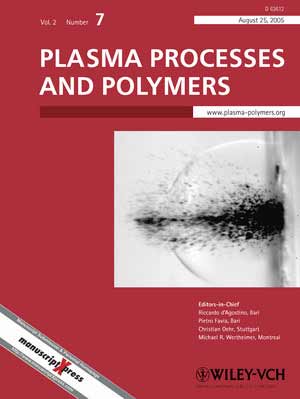 T. Lippert
Interaction of Photons with Polymers: From Surface Modification to Ablation
Review article in Plasma Process. Polym. 2, 525 (2005).
---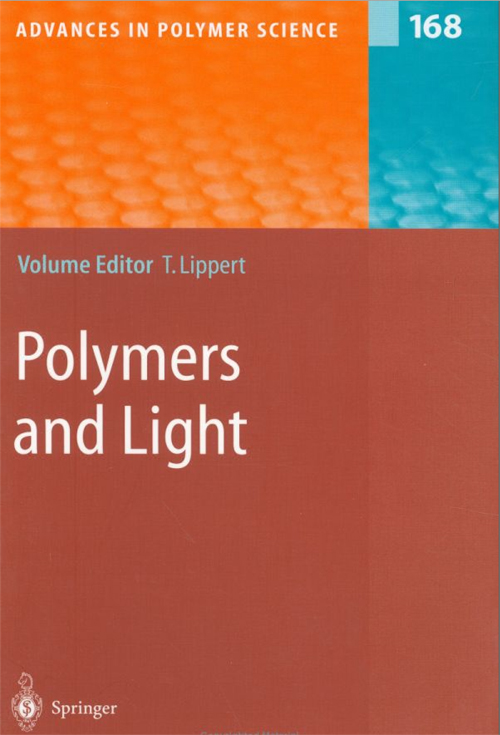 T. Lippert
Laser Applications of Polymers
in Polymers and Light, Ed. T. Lippert (ISBN: 3-540-40471-6),
Adv. Polym. Sci. 168, 51-246 (2004).
---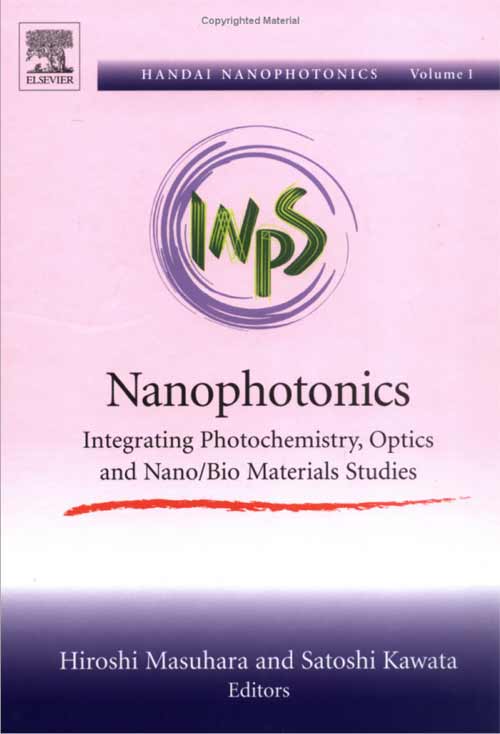 M. J. Montenegro, T. Lippert, A. Weidenkaff & A. Wokaun
Thin epitaxial oxide films as model systems for electrocatalysts
in Nanophotonics: Integrating Photochemistry, Optics, and Nano/Bio-Materials Studies, Eds. H. Masuhara, S. Kawata
Elsevier Science (ISBN: 0444517650) Amsterdam (2004), p. 251-273.
---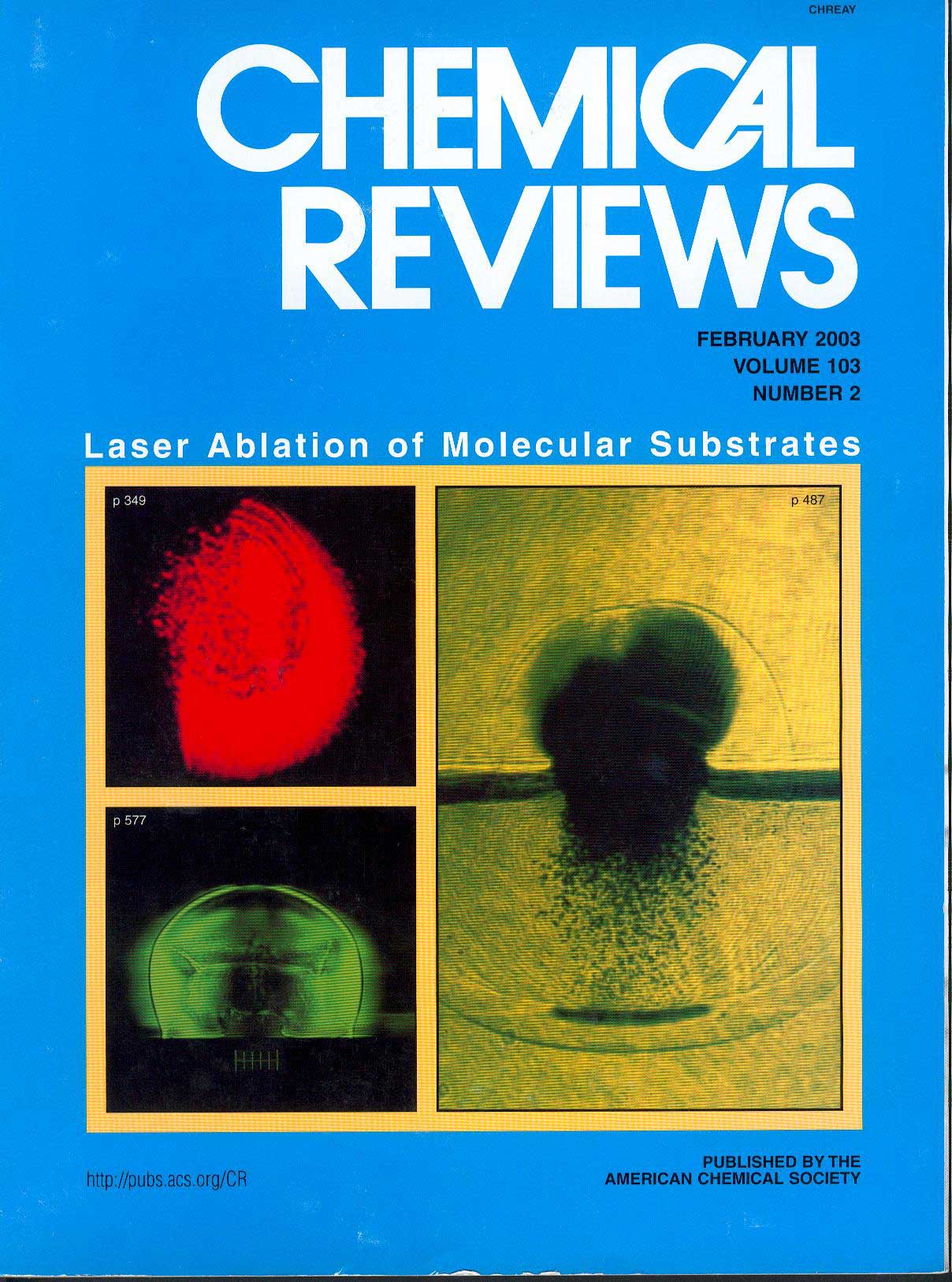 T. Lippert & J. T. Dickinson
Chemical and spectroscopic aspects of polymer ablation- special features and novel directions
Review article in Chem. Rev.103, 453 (2003).
---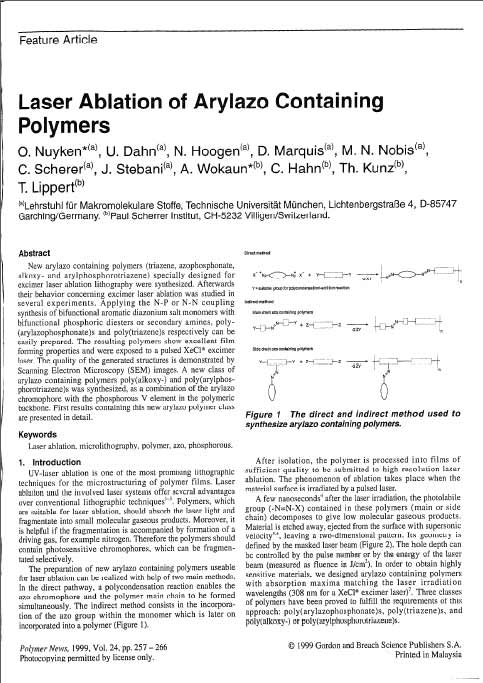 O. Nuyken, U. Dahn, N. Hoogen, D. Marquis, M. N. Nobis, C. Scherer, J. Stebani, A. Wokaun, C. Hahn, Th. Kunz & T. Lippert
Laser ablation of arylazo containing Polymers
Review article in Polymer News 24, 257 (1999).
---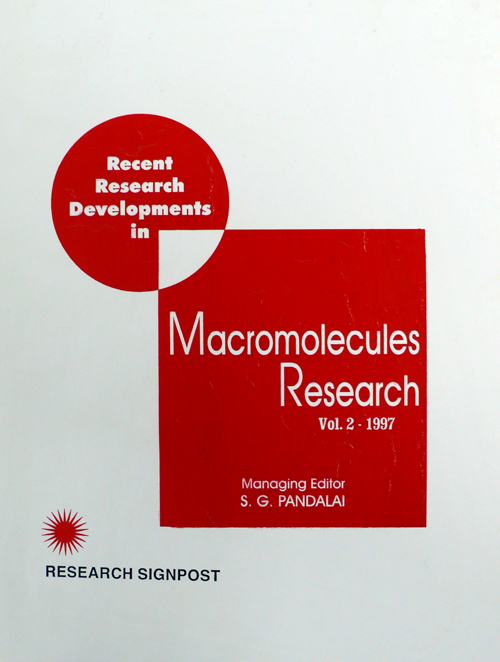 T. Lippert, T. Kunz, C. Hahn & A. Wokaun
Polymers designed for UV-Laser Applications
in Recent Research Developments in Macromolecules Research 2, Ed. S. G. Pandalai
Research Signpost (1997), pp. 121-142.
---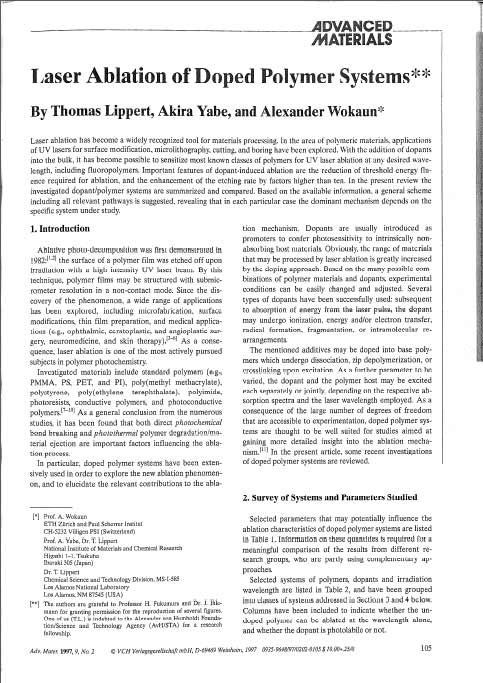 T. Lippert, A. Yabe & A. Wokaun
Laser ablation of doped polymer systems
review article in Adv. Mater. 9, 105 (1997).
---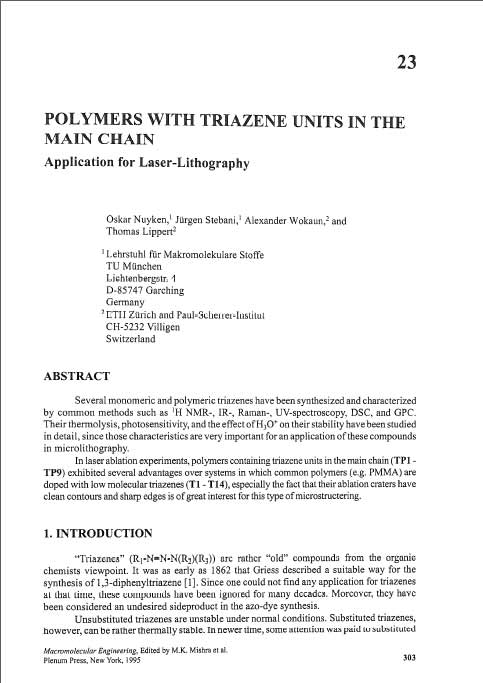 O. Nuyken, J. Stebani, T. Lippert & A. Wokaun
Polymers with triazene units in the main chain, application for laser-lithography
review article in Macromolecular Engineering-Recent Advances 23, p. 303,Plenum New York (1995)
Eds. M. Mishra, O. Nuyken, S. Kobayashi, Y. Yagci & B. Sar
---