CRS Hiking Day 2021
On 17 September, 30 CRS employees from PSI and ETH changed their lab coats and dosimeters for backpacks and hiking attire. To start, we treated ourselves to coffee and croissants with a view of the imposing Einsiedeln Monastery. After a short visit to the monastery church, it was time for a hike. A wide path led in a gentle ascent over open meadows along the Altbergeried. With each step towards Etzel, the fog lifted and at Tüfelsbrugg above the Sihl, the boss declared, "Now the weather and the place are right to take the first group photo!"
After this short break, the route became more challenging. The group had to climb almost 300 meters in altitude before reaching the intermediate destination on the Hochetzel. There, in addition to a fantastic view, a fine aperitif awaited us. It was time for a second group photo and lunch at the Hochetzel mountain inn.
Strengthened and rested, we made our way down the steep path to Pfäffikon to take the boat to the island of Ufenau. Finally, the boat took us to Zurich, the final stop of the day's hike. We parted ways there, enriched with beautiful impressions, good conversations and deepened acquaintances.
Many thanks to Susanne Geistlich for the excellent preparation of our hiking day. She managed to put together an excursion that demanded a few drops of sweat even from seasoned hikers, but was manageable even for occasional hikers. The weather did its part to put a satisfied smile on everyone's face.
---
TERACHEM 2022
"TERACHEM 2022 will offer plenary lectures and presentations on the recent development of existing and new, medically relevant, and interesting radiometals for diagnosis and therapy and their application in chemistry, radiopharmacy and nuclear medicine. TERACHEM 2022 is an ideal occasion to share knowledge and gain a deeper insight into all aspects of radiometals in medicine, not only by attending lectures, oral communications and poster presentations, but also by meeting leading experts from around the world. The Symposium will be held again with the support of the Society of Radiopharmaceutical Sciences (SRS), at the Convention Center in Bressanone (Forum Bressanone), Italy, on September 14 – 17, 2022.
INVITED KEY LECTURES
Professor Carolyn Anderson University of Missouri (USA)
Professor John Valiant McMaster University (Canada)
Professor Frank Rösch University of Mainz (Germany)"
---
TATTOOS* Mini-Symposium
Targeted Alpha Therapy using Terbium and Other Oncological Solutions
Background of the symposium: As part of the strategic planning period 2025-2028 of the ETH Board for the ETH Domain, the Paul Scherrer Institute proposes a large research infrastructure project. The project entails the installation of a new beam line at the High Intensity Proton Accelerator (HIPA) facility at the PSI, with its world-record intensity proton beam, to produce innovative radionuclides for medical purposes particularly for targeted alpha-particle therapy of cancer at the quality and quantity necessary for clinical application. TATTOOS should also comprise laboratories for the aseptic production of novel radionuclides and radiopharmaceuticals that will be made available to hospitals and enable world-first clinical studies.
At this Mini-Symposium world-renowned key-opinion leaders in physics and medicine will highlight the importance of radiolabelled drugs for the diagnosis and treatment of cancer in the coming decades.
The Mini-Symposium is hosted by the Center for Radiopharmaceutical Sciences at the Paul Scherrer Institute.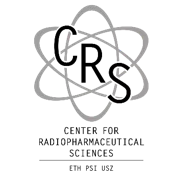 Date: 26 April 2021
Topics &

Invited

Speakers
Provide background of

future perspectives regarding radionuclide production at

PSI, along with a facility Roadmap proposal.

Provide background of new technologies for radionuclide development/production.

Highlight the need for such radionuclides towards cancer therapy.