Coherent X-ray Scattering Group (CXS)
The Coherent X-ray Scattering (CXS) group develops techniques in scanning- and time-resolved SAXS and high-resolution scanning X-ray microscopy at the cSAXS beamline. In collaboration with research groups, within PSI and international universities and research institutes, we apply these techniques to a wide range of problems in the fields of biology, biomedical research and materials science.

We have an open position at cSAXS for fluorescence tomography in combination with ptychographic tomography, click here for details.
Scientific Highlights
2019
6 March 2019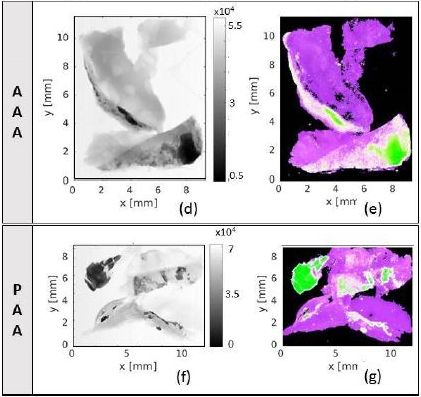 Abdominal aortic aneurysm, an enlargement of the abdominal aorta, may lead to rupture and thus acute health issues and death. Scanning X-ray imaging enabled new insights in the nano-structure of calcifications associated with abdonimal and popliteal aneurysm and allowed mapping the distribution of nano- and micro-calcifications as well as of collagen, elastin and myofilament as building blocks of connective tissue across samples from human donors.
1 February 2019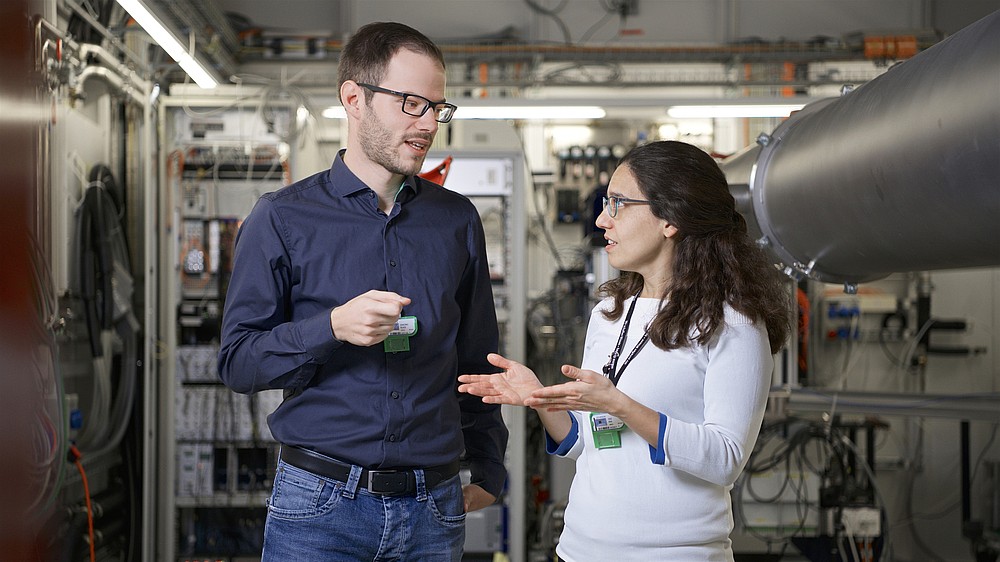 Media Releases
Matter and Material
Research Using Synchrotron Light
A method developed by PSI researchers makes X-ray images of materials even better. The researchers took a number of individual images while moving an optical lens. From these, with the help of computer algorithms, they generated one overall image.
Scientific Highlights
2018
21 November 2018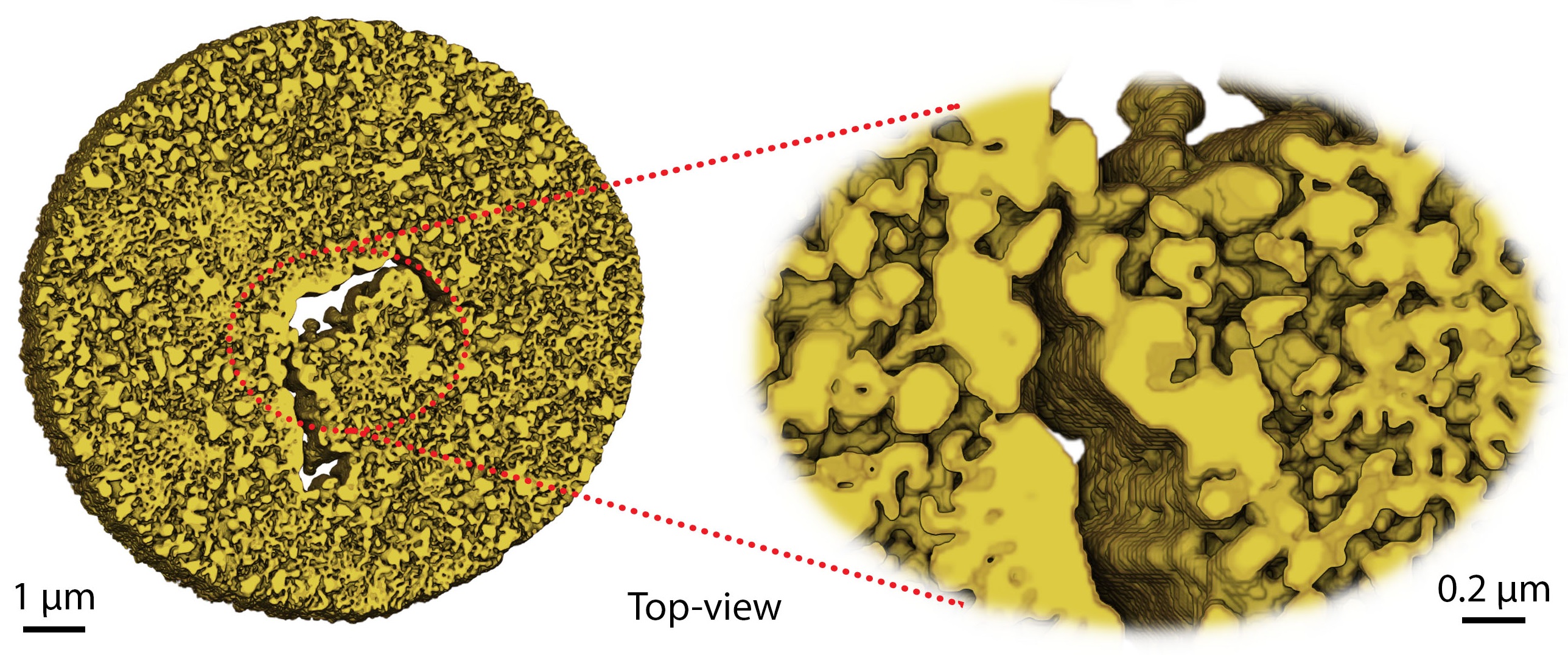 Helping chemists to understand degradation and stabilization of catalytic nanoporous gold structures
It is difficult for X-rays to compete in spatial resolution with electrons, but they can probe relatively large bulk sample volumes at atmospheric pressure in a non-destructive manner. This makes X-ray tomography a promising tool to investigate catalytic nanoporous materials under real operating conditions. In this work researchers from Karlsruhe Institute of Technology and the University of Bremen in Germany compared X-ray ptychographic tomography, electron tomography and focused ion beam-scanning electron microscopy performed on a nanoporous sponge-like gold material with numerous applications, including selective oxidation and sustainable production of chemicals. As it turns out, the X-ray based method is the most suitable for
in situ
or sequential post-mortem analysis of volumes after thermal annealing, which researchers want to pursue in the future.
28 August 2018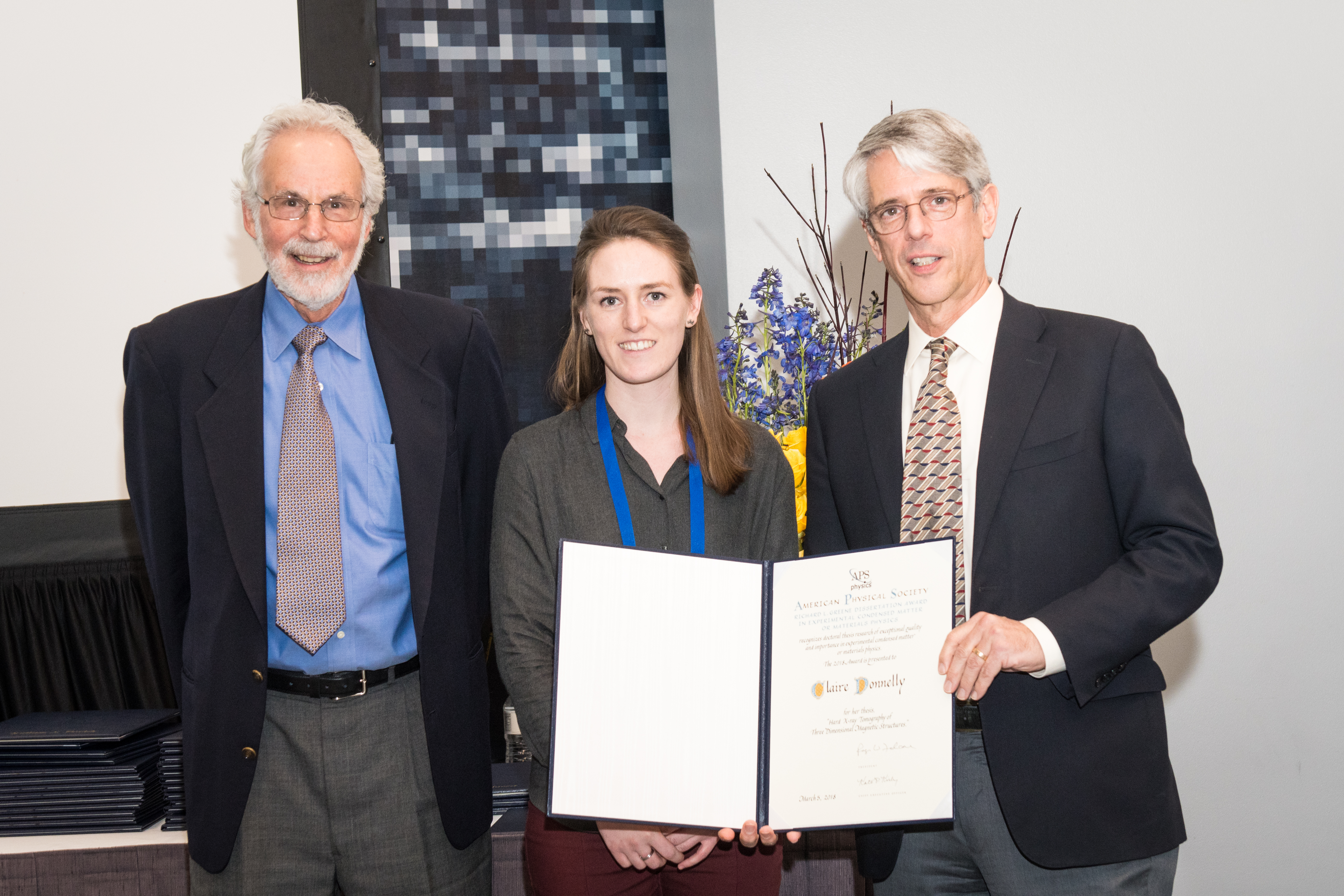 Claire Donnelly dissertation research awards
Claire Donnelly,
Mesoscopic Systems
(ETH Zurich - PSI), was awarded the COMSOL
SPS Award in Computational Physics
, the
Werner Meyer-Ilse Memorial Award
, the
ETH Medal for an outstanding doctoral thesis
, and the American Physical Society
Richard L. Greene Dissertation Award
. These awards recognize the exceptional quality and importance of her dissertation on "Hard X-ray Tomography of Three Dimensional Magnetic Structures", carried out in collaboration with
Sebastian Gliga
, the
CXS group
, and the OMNY project. Experiments have been carried out at the
cSAXS beamline
. She will continue her research at the University of Cambridge with a Leverhulme Fellowship supported by the Newton Trust. We wish her every success! - Image courtesy of the APS.
3 April 2018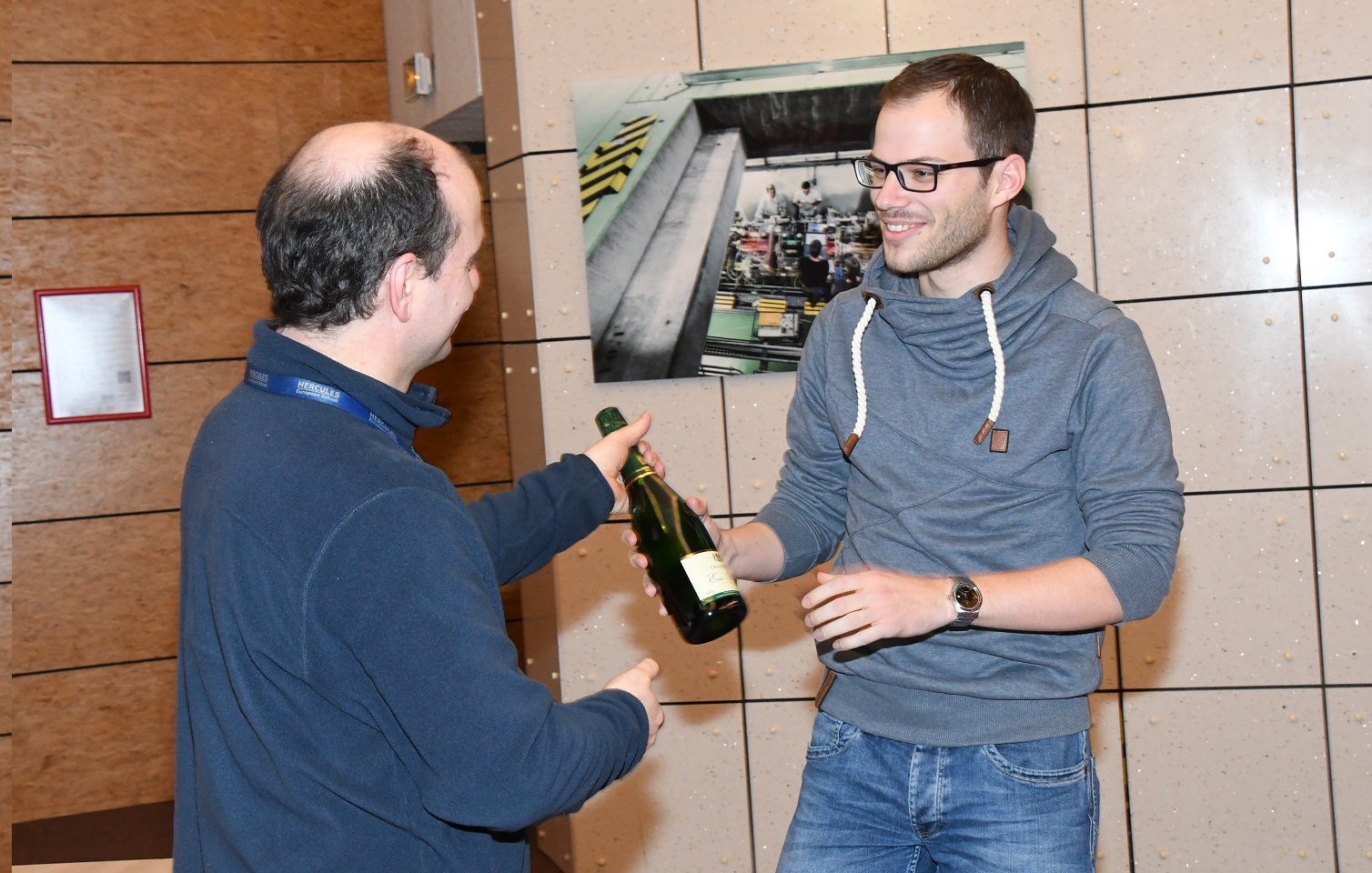 HERCULES School Poster Prize
Klaus Wakonig was awarded the best poster prize in the 2018 rendition of the
HERCULES European School
in Grenoble, France. Klaus is currently a PhD student at the
CXS group
at PSI, developing X-ray Fourier ptychography.
Scientific Highlights
2017