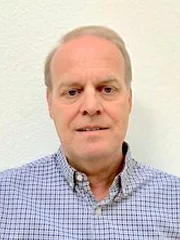 Head Special Programs Photon Science Division (PSD)
Paul Scherrer Institut
Forschungsstrasse 111
5232 Villigen PSI
Switzerland
---
Educations
Diploma Chemical Engineer (1986)
Business Administration (FHNW CAS)
Research Manager (EMPA Academy)
Professional experiences
2018-present head special programs, Photon Science Division, Paul Scherrer Institute, Villigen (Switzerland)
2008-2018 Science Coordinator, Synchrotron Radiation & Nanotechnology Division, Paul Scherrer Institute, Villigen (Switzerland)
2001-2008 National Contact Person (NCP) for FP6 & FP7 European Research Programs at Euresearch Head Office, Bern, Switzerland
1999-2001 Group Head "Metal-Air Batteries" at Laboratory for Electrochemistry, General Energy Department, Paul Scherrer Institute, Villigen, Switzerland
1993-1999 Research Associate at Laboratory for Electrochemistry, General Energy Department, Paul Scherrer Institute, Villigen, Switzerland (1993-1999)
1986-1993 Chemical Engineer at Department for Energy and Process Engineering, Federal Institute for Reactor Technology, Würenlingen, Switzerland
Committee Membership
2008-present CH-expert of the European Commission Infrastructure Programme Committee
Publications (5 most relevant publ. out of 35)
O. Haas, F. Holzer, K. Müller and S. Müller, Chapter 22, Metal/air batteries: the zinc/air case, Handbook of Fuel Cells, Vol. 1 (2003): Fundamentals, Technology and Applications, Edited by W. Vielstich, H. Gasteiger, A. Lamm.
O. Haas, F. Holzer, S. Müller, J.M. McBreen, X.Q. Yang, X. Sun, M. Balasubramanian, X-ray absorption and diffraction studies of La0.6Ca0.3CoO3 perovskite, a catalyst for bifunctional oxygen electrodes, Electrochim. Acta 47, 3211-3217 (2002).
H. Arai, S. Müller, O. Haas, AC Impedance Analysis of Bifunctional Air Electrodes for MetalAir Batteries, J. Electrochem. Soc. 147, 3584-3591 (2000).
S. Müller, F. Holzer, O. Haas, Optimized Zn electrode for the rechargeable zinc-air battery, J. Appl. Electrochem., 28 (1998) 895-898.
S. Müller, K.A. Striebel and O. Haas, La0.6Ca0.3CoO3: a stable and powerful catalyst for bifunctional air electrodes, Electrochimica Acta, Special Issues on Electrocatalysis, 39, No. 11/12, (1994) 1661.