Scientific Highlights from Research Division "Energy and Environment" (ENE)
ENE Scientific Highlights
Scientific Highlights
22 February 2017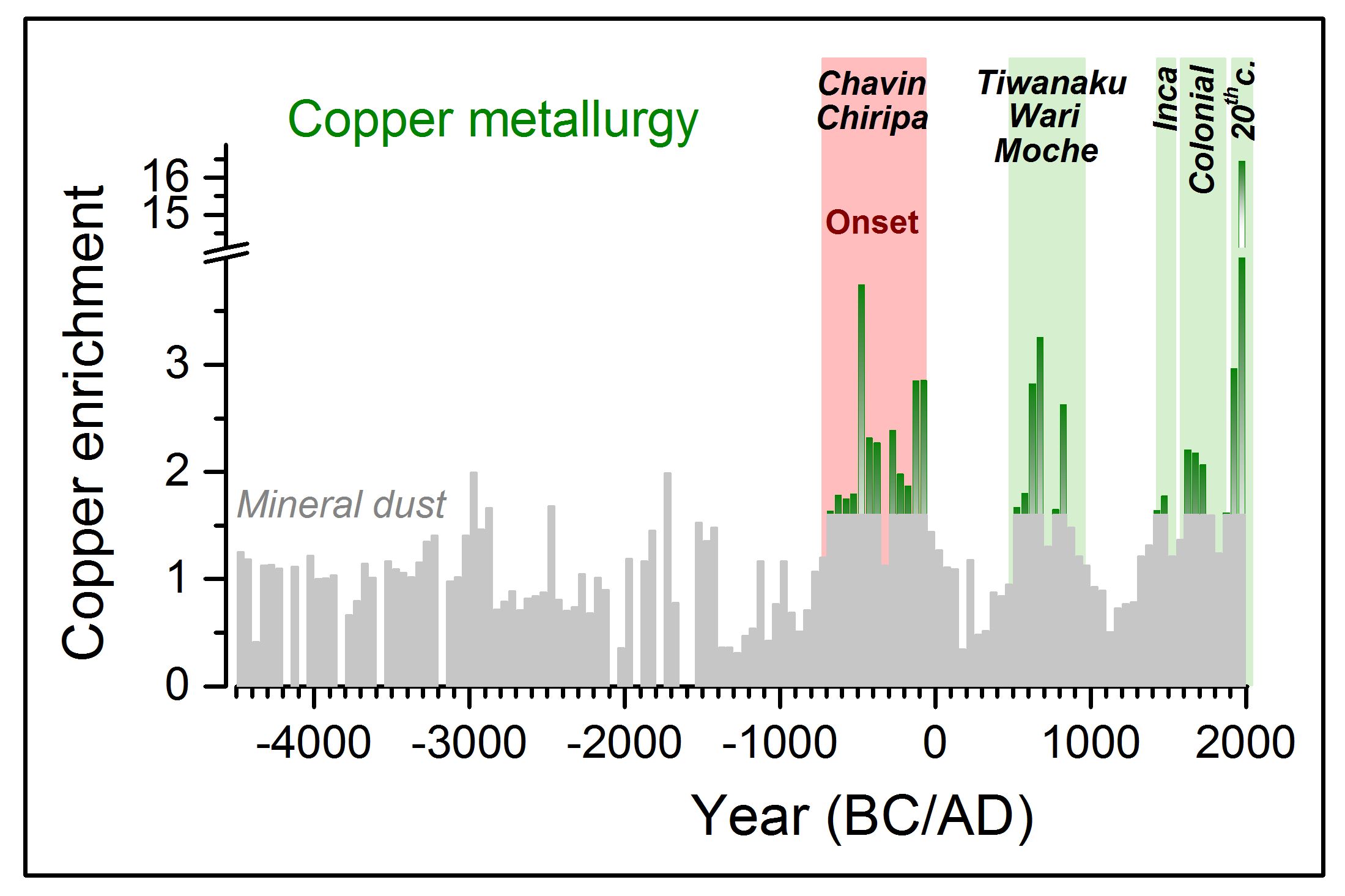 Although copper (Cu) was essential for the wealth of pre- and post-colonial societies in the Andes, the onset of extensive Cu metallurgy in South America is still debated. Based on a 6500 year ice-core Cu record from Illimani glacier in Bolivia we provide the first complete history of large-scale Cu smelting activities in South America. Earliest anthropogenic Cu pollution was found during the Early Horizon period ~700-50 BC. We attribute the onset of intensified Cu smelting in South America to the activities of the central Andean Chiripa and Chavin cultures ~2700 years ago. This study provides for the first time substantial evidence for extensive Cu metallurgy already during these early cultures.
5 January 2017
Media Releases
Energy and Environment
Research Using Synchrotron Light
Micro- and Nanotechnology
Eighty percent of all products of the chemical industry are manufactured with catalytic processes. Catalysis is also indispensable in energy conversion and treatment of exhaust gases. Industry is always testing new substances and arrangements that could lead to new and better catalytic processes. Researchers of the Paul Scherrer Institute PSI in Villigen and ETH Zurich have now developed a method for improving the precision of such experiments, which may speed up the search for optimal solutions.