Energie Spiegel

The Energie-Spiegel is a newsletter published by PSI on the subject of energy systems and their analysis, and is produced in German, English and French versions.



Carbon Dioxide: Taking care of the climate problem underground?
Energiespiegel No. 23 (02/2016)
In spite of all warnings about the consequences of climate change, and unaffected by political declarations: Global carbon dioxide emissions continue to climb. Coal and natural gas power plants to cover the increasing demand for electricity are mainly responsible. Is it possible to store these CO2 emissions permanently in the ground, instead of burdening the atmosphere and climate? And would this also be of interest in Switzerland? PSI attempts to answer these questions together with national research partners.
Download Energiespiegel No. 23 (02/2016)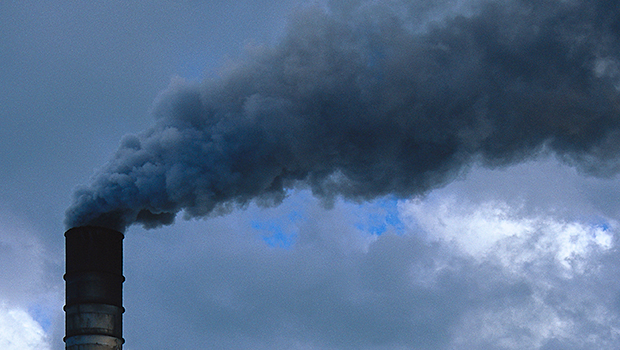 A Glimpse into the Future
Energiespiegel No. 22 (10/2013)
How the world will look in 2050, we do not know today. However, it's very likely that population and economy will grow strongly until then. Countries like China and India are becoming increasingly important. What this means for the world in terms of energy supply, CO2 emissions and energy resources has been investigated by PSI together with the World Energy Council (WEC) in energy scenarios.
Download Energiespiegel No. 22 (10/2013)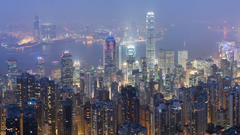 The new Swiss energy policy
Energiespiegel No. 21 (11/2012)
Where will the electricity come from?
Politics has set the guidelines: no more new nuclear power plants in Switzerland. That means that 40% of today's electricity must come from other sources in the future. So much is clear – we must reduce demand and strengthen use of renewable energy. But if this is not enough? Are gas power plants needed? Or should we depend on electricity imports? These and other similar questions are investigated by PSI within the framework of energy scenarios.
Download Energiespiegel No. 21 (11/2012)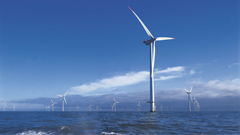 Sustainable Electricity:
Energiespiegel No. 20 (06/2010)
Wishful thinking or near-term reality?
Sustainability is a hot topic today. Hardly any other concept is so often used – or abused. The desire for sustainable development is certainly undisputed, but what does this mean concretely in the energy and electricity sector?
Download Energiespiegel No. 20 (06/2010)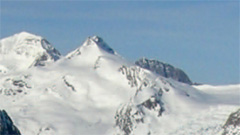 Caution – Particulates!
Energiespiegel No. 19 (2008/07)
the fine particulates that we inhale daily can make us ill. In Switzerland three million people live in areas where the pollution limits are exceeded and in some cases it is by massive amounts. Particularly during winter, high-density urban areas can regularly have high, health-damaging concentrations of fine particulates. there are many sources but according to measurements carried out by the PSI the contribution from wood heating is surprisingly large.
Download Energiespiegel No. 19 (2008/07)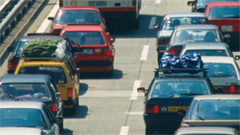 The 2000 Watt Society – Standard or Guidepost?
Energiespiegel No. 18 (2007/04)
Our energy supply is not sustainable. The energy use in developed countries is high; in developing countries it is growing rapidly. Our dependance on oil, coal and natural gas is disturbing the climate, and raising political tensions. PSI is researching the development of energy systems through the year 2050, with the goal of a more sustainable energy supply. A society that saves energy and CO2 will show the way.
Download Energiespiegel No. 18 (2007/04)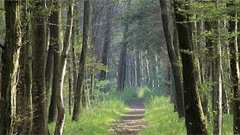 Clean energy for China
Energiespiegel No. 17 (2006/11)
energy is key to prosperity, but its use is often strongly opposed to sustainable development. So the current economic boom in China is accompanied by major environmental problems. the worst damage is due to air pollution from burning coal, China's number one energy source. through the China energy technology Program (CetP), PSI and its research partners searched for ways to reduce these emissions.
Download Energiespiegel No. 17 (2006/11)
Wood – A versatile, renewable energy resource
Energiespiegel No. 16 (2006/04)
At least 2 million additional cubic meters of wood could be sustainably harvested each year from Swiss forests. Wood is a CO2 neutral energy carrier, and the most important biomass resource in Switzerland for the foreseeable future. Since the amount of energy wood is limited, the focus should be on the most valuable energetic uses, without additional burdens on the environment. This task can most elegantly be solved when the wood is transformed into synthetic natural gas (SNG). PSI has developed such a gasification process for the first time.
Download Energiespiegel No. 16 (2006/04)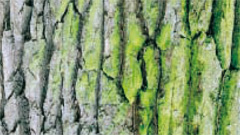 CO2-free Electricity for Switzerland
Energiespiegel No. 15 (2005/11)
New Nuclear Technologies
In spite of all appeals for savings, electricity use in Switzerland has grown steadily since 1990. By 2020 there will be a gap between supply and demand that must be filled. In focusing the debate on how this need can be met in the most cost-effective and CO2-free ways, new nuclear technologies stand alongside new renewable energy sources.
Download Energiespiegel No. 15 (2005/11)




You need Adobe Acrobat Reader to open the PDF documents. Download Acrobat Reader