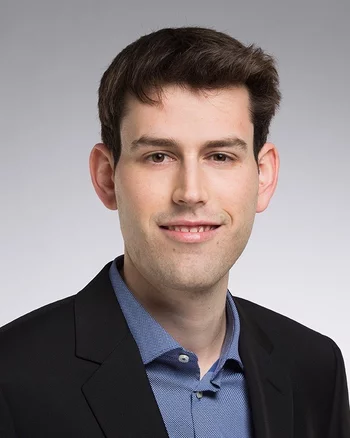 Paul Scherrer Institute
Forschungsstrasse 111
5232 Villigen PSI
Switzerland

After completing his Master thesis in the Electrochemistry Laboratory at Paul Scherrer Institute on cathode materials for Na-ion batteries, Simon joined the Energy Economics Group in August 2017. He is currently pursuing his PhD studies at the Swiss Federal Institute of Technology in Zürich (ETHZ) working on a joint project between the Electrochemistry Laboratory and the Laboratory for Energy Systems Analysis at PSI. A first part of his PhD research includes the assessment of performance, costs, and environmental impacts of Li-ion and Na-ion battery cells using physics-based and techno-economic models. Simon is currently working on dispatch optimization of energy storage assets in order to assess the suitability of rechargeable batteries deployed in different stationary applications.
Academic Qualifications
| | |
| --- | --- |
| 2017 | MSc in Chemistry at ETH Zurich. Master thesis on cathode materials for Na-ion batteries. |
| 2015 | BSc in Chemistry at the University of Berne. |
Publications
Schneider SF, Novak P, Kober T
Rechargeable batteries for simultaneous demand peak shaving and price arbitrage business
Accepted in IEEE Transactions on Sustainable Energy, 2020
https://ieeexplore.ieee.org/document/9072586
Schneider SF, Bauer C, Novák P, Berg EJ

A modeling framework to assess specific energy, costs and environmental impacts of Li-ion and Na-ion batteries

Sustainable Energy and Fuels

. 2019; 3(11): 3061-3070.

https://doi.org/10.1039/C9SE00427KDORA PSI

Schmidt TS, Beuse M, Zhang X, Steffen B, Schneider SF, Pena-Bello A,

et al.

Additional emissions and cost from storing electricity in stationary battery systems

Environmental Science and Technology

. 2019; 53(7): 3379-3390.

https://doi.org/10.1021/acs.est.8b05313DORA PSI