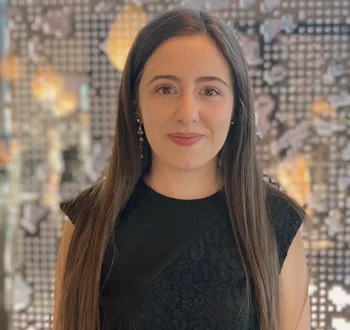 Paul Scherrer Institute
Forschungsstrasse 111
5232 Villigen PSI
Switzerland
Biography
Cristina Almagro-Pérez is a Biomedical Engineer graduated from the University Carlos III de Madrid, including a one-year research stay at Johns Hopkins  University (Baltimore, US). She is currently a master student at ETH Zurich focusing on computational and imaging techniques for medical applications. She is working on her master thesis at the TOMCAT group on X-ray based digital pathology supervised by Dr. Goran Lovric.
Publications
 A list of publications can be found below or on Google Scholar and ORCID .
[1] Kiemen, Ashley L., et al. "Intraparenchymal metastases as a cause for local recurrence of pancreatic cancer." Histopathology 82.3 (2023): 504-506.
[2] Kiemen, Ashley L., et al. "Tissue clearing and 3D reconstruction of digitized, serially sectioned slides provide novel insights into pancreatic cancer." Med (2023).