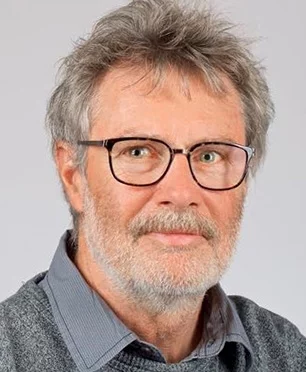 Scientific Advisor  Quantum Technologies
Paul Scherrer Institut
Forschungsstrasse 111
5232 Villigen PSI
Switzerland
---
---
Biography
Hans Sigg retired in 2019, but retained some responsibilities as scientific advisor and also as mentor to his former PhDs, so that he can continue part of his research.
His carrier development started at the ETH in Zürich in 1975, where he followed the Physics curriculum. He was formed to a PhD at the Radbouw University in Nijmegen (the former Katholiek Universiteit), in NL where he worked in the group of Prof. P. Wyder. His thesis is about the magneto-optical properties of GaAs and the polaron effect of the 2-dimensional electron gas in high magnetic fields, which he defended in 1985.
In the same year, he joined the newly formed group of Prof. K. von Klitzing at the Max Planck Institut (MPI) in Stuttgart just some month before Prof. von Klitzing won the Nobel Prize in Physics for the discovery of the Quantum Hall effect. During his 4 year stay at MPI, HS worked on topics related to cyclotron resonance absorption and emission of the 2-dimensional electron systems and he studied the impact of controlled implanted impurities as well as the photon drag effect.
After several research visits at other institutes (including a 3 month stay at the University of Iceland) he joined as a staff scientist, in 1990, the Solid State Group of the former RCA laboratories in Zurich which at that time was already part of the PSI. He became interested in opto-electronics and other applied topics and systems on which he performed spectroscopy such as photo luminescence, Raman and Brillouin scattering. He changed in 1998 to the Nano and Microtechnology laboratory of the PSI and became in charge of the nano spectroscopy.
Institutional Responsibilities
Experimental set-ups were build and developed to support application-oriented projects such as the development of efficient Si-based solar cells, selective emitters for thermo-photovoltaic, SiGe layer growth for cascade laser emitters and many more including plasmonic Raman sensors based on EUV lithography. HS also supported projects for industry, such as a laser diode for metrology and thermoplastic security imprints and he contributed to the development of photon-based electron-bunch-diagnostics for accelerators and helped building the infrared beamline. A good dozen PhD students were supervised by H.S. His last tasks as a group head was to stimulate cross-divisional activities at PSI for research on Quantum materials and technology.
Scientific Research
Since many years, Hans Sigg's scientific research was devoted towards the development of a laser light source based on group-four elements only (Si, Ge and Sn typically) to be CMOS processing compatible. The fulfilment of this mission is considered one of the most rewarding ones in the community and is therefore called the "Holy Grail" for microelectronics. To achieve this goal, H.S. collaborated closely with groups from the ETHZ, but also from France and Germany, CEA Leti and FZ Jülich, respectively. And indeed, together with the FZ Jülich, the first direct bandgap laser in GeSn was developed. Among PSI's publications over the last years, this has become one of the most cited ones. Many other laser proofs followed this first one, including the demonstration of almost room temperature lasing in strained GeSn together with CEA-Leti.
Scientifically, a dispute on the viability of co-doping for making a germanium laser had been clarified and a novel wafer-based strain enhancement technology was introduced which not only could improve the performance of Si-CMOS but also gives a way to obtain direct bandgap Germanium by strain. The thereof based demonstration of the strained Ge laser was achieved in 2019.
Our research is founded on various spectroscopic and material analyses techniques as well as on a broad knowledge in the fabrication of Si based nano structures. Also central to our research is the here developed pump-probe infrared (IR) spectroscopy where the probe is a broadband IR pulse extracted from the synchrotron storage ring. This technique enables studies of the dynamic of electronic or phononic processes in solids. Its time resolution is from 1 to 20 GHz thus relevant in many application areas, and moreover, it covers a time range difficult to be reached by the traditional fs laser spectroscopy. Example of the here performed studies include intersubband gain studies in broadband quantum cascade lasers and frequency comb spectroscopy. The study of the mediation of photo carriers for surface chemistry was another field of activities.
In another line of research, we investigated optical nanostructures, nano-antenna and meta materials for sensor applications.
Selected publications
h-index = 33 (incl. self citations) from 190 items; 2837 total citations (without self citations).
See also profile on ResearcherID.

Lasing in strained germanium microbridges
Francesco T. Armand Pilon, Alexey Lyasota, Yann-Michel Niquet, Vincent Reboud, Vincent Calvo, Nicola Pauc, Julien Widiez, Christopher Bonzon, Jean Michel Hartmann, Alexei Chelnokov, Jerome Faist & Hans Sigg
Nature Communications 10, 2724 (2019) 
Lasing in Direct-Bandgap GeSn Alloy Grown on Si
Stephan Wirths, Richard Geiger, N von den Driesch, G. Mussler, T Stoica, S Mantl, Z Ikonić et al.
Nature Photonics 9, 2 (2015)

Giant Electric Field Enhancement in Split Ring Resonators Featuring Nanometer-Sized Gaps
Salvatore Bagiante, Florian Enderli, J Fabiańska, Hans Sigg and Thomas Feurer
Scientific Reports 5 (2015)

Metal Double Layers with Sub-10 Nm Channels
Thomas Siegfried, Li Wang, Yasin Ekinci, Olivier J F Martin and Hans Sigg
ACS Nano 8, 4 (2014)

Analysis of Enhanced Light Emission From Highly Strained Germanium Microbridges
Martin J Süess, Richard Geiger, R A Minamisawa, G L Schiefler, J Frigerio, D Chrastina, G Isella, R Spolenak, Jerome Faist and Hans Sigg
Nature Photonics 7, 6 (2013)

Engineering Metal Adhesion Layers That Do Not Deteriorate Plasmon Resonances
Siegfried, Thomas, Yasin Ekinci, Olivier J F Martin and Hans Sigg
ACS Nano 7, 3, (2013)

Direct Observation of Charge Separation on Au Localized Surface Plasmon
Jacinto Sa, Giulia Tagliabue, Peter Friedli, Jakub Szlachetko, Hannelore Mercedes Rittmann-Frank, Fabio Santomauro, Christopher J Milne and Hans Sigg
Energy & Environmental Science (2013)

Four-Wave Mixing in a Quantum Cascade Laser Amplifier
Peter Friedli, Hans Sigg, Borislav Hinkov, Andreas Hugi, Sabine Riedi, Mattias Beck and Jérome Faist
Applied Physics Letters 102 (2013)

Synchrotron Infrared Transmission Spectroscopy of a Quantum Cascade Laser Correlated to Gain Models
Peter Friedli, Hans Sigg, Andreas Wittmann, Romain Terazzi, Mattias Beck, Andrzej Kolek and Jérome Faist
Applied Physics Letters 102 (2013)

Top-Down Fabricated Silicon Nanowires Under Tensile Elastic Strain Up to 4.5%
Renato Minamisawa, Martin J Süess, R Spolenak, J Faist, C David, J Gobrecht, K K Bourdelle and Hans Sigg
Nature Communications 3 (2012)

Direct-Gap Gain and Optical Absorption in Germanium Correlated to the Density of Photoexcited Carriers, Doping, and Strain.
Lee Carroll, Peter Friedli, Stefan Neuenschwander, Hans Sigg, Stefano Cecchi, Fabio Isa, Daniel Chrastina, Giovanni Isella, Yuriy Fedoryshyn and Jérôme Faist.
Physical Review Letters 109 (2012)

Ultra-Broadband Infrared Pump-Probe Spectroscopy Using Synchrotron Radiation and a Tuneable Pump.
Lee Carroll, Peter Friedli, Philippe Lerch, Jörg Schneider, Daniel Treyer, Stephan Hunziker, Stefan Stutz and Hans Sigg
Review of Scientific Instruments 82, 6 (2011)
Book Chapters, Reviews and Conferences
Group IV Direct Band Gap Photonics: Methods, Challenges, and Opportunities
Richard Geiger, Thomas Zabel, and Hans Sigg
Frontiers in Materials 2, July 2015

Intersubband transition in Si/SiGe heterojunctions, quantum dots, and QWs
Hans Sigg
Nanoscience and Technology Series on "Intersubband transitions in Quantum Structures" edited by R. Paiella p. 347 (2006)
Conferences:
Intersubband Transition Quantum Well, ITQW
conference taking place in Evolène, CH in 2003.
From semiconductors to quantum technologies symposium.
one day symposium taking place at ETH Zürich, 25.05.2019
Patents
Semiconductor Component Comprising Micro-Bridges for Adjusting a Tensile Strain State and Method for the Production Thereof
US 9293531