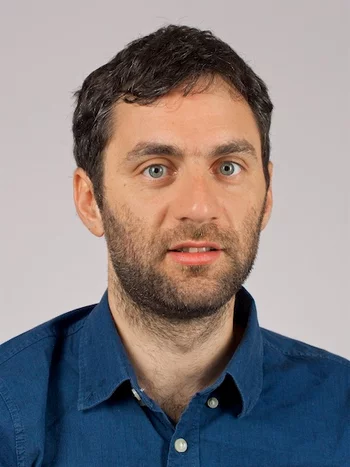 Instrument scientist POLDI
Paul Scherrer Institute
Forschungsstrasse 111
5232 Villigen PSI
Switzerland
Biography
Efthymios Polatidis studied Mechanical Engineering at the University of Thessally, in Volos, Greece. He obtained his PhD from the School of Materials at the University of Manchester, in the UK, working on the characterization of residual stress and phase transformations in zirconium oxides using synchrotron X-ray diffraction. After a first post-doctoral position at the Max Planck Institute for Intelligent Systems in Stuttgart, Germany, working on studying the kinetics of phase transformations, he moved to PSI. During his second post-doctoral position at PSI, he worked on stress/strain-induced phase transformations under multiaxial loading employing synchrotron X-ray and neutron diffraction. He became the beamline scientist at the POLDI neutron diffractometer of SINQ in 2018, the position that he currently holds. Since 2020 he is also a member of ANAXAM, the Technology Transfer Centre for Advanced Manufacturing.
Scientific Research
Efthymios' interests lie in understanding the relationship between microstructure, inherited by manufacturing and processing of materials, and their mechanical and functional properties. His experimental work focuses on the characterization of residual stresses using diffraction methods, studying the deformation mechanisms and phase transformations in engineering materials under multiaxial loading and strain path changes and investigating the materials properties processed by additive manufacturing methods using in situ characterizations methods.
Concerning the latter, new materials and new thermomechanical processing have emerged the past decades, with the aim to provide reliable and cost-effective materials in technological applications. However, the recent advances in additive manufacturing, open new opportunities for realizing complex and optimized materials within a single component by manipulating the additive manufacturing process parameters. Such new advances will have clear economic, technological and environmental benefits over conventional manufacturing methods. 
---
---