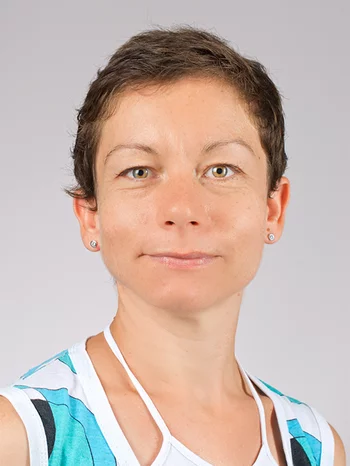 Paul Scherrer Institut
Forschungsstrasse 111
5232 Villigen PSI
Switzerland
Biography
Natacha Gaillard completed her PhD at the University of Strasbourg in Structural Biology under the supervision of Prof. Jean Cavarelli (IGBMC, Institut de Génétique et de Biologie Moléculaire et Cellulaire, Strasbourg, France). In 2007 she joined the PSI (Paul Scherrer Institute, Villigen, Switzerland) on the Molecular Biology High Throughput Platform as a post-doc working on kinetochore proteins. In 2011 she became Scientist in the group of Prof. Michel Steinmetz.
In 2017, with her colleague Ashwani Sharma, they initiated a new topic on infectious diseases.
---
Research Interests
Natacha chose the microtubule cytoskeleton as field of research. She has applied her technical skills to collaborate with several teams internally to develop several technologies for which the PSI is at the forefront of research (ex. sulfur-SAD phasing - SwissFEL for Biological samples - sample solid support for X-ray technologies) and her scientific approaches on various topics like centrosome biology, kinesin regulation and anti-cancer microtubule targeting agents.
Initiated in 2017 with the support of Novartis, Natacha Gaillard in collaboration with her colleague Ashwani Sharma, have started a new topic on infectious diseases aiming at understanding the parasite-host interaction tackling two main lines of research: study and understand the Biology of Apicomplexan parasites and identify new putative targets for drug development.
---
Grants - Awards and Mentoring
2022
Expert for the Swiss Youth Research Foundation
Biology and Medicine Section.
2019
Grant SNSF Spark (Rapid Funding of unconventional Ideas)
Host cytoskeleton manipulation by Apicomplexan parasites: structural and functional investigation of the RON Complex.
Mentor for the ETH Program Fix the Leaky Pipeline
Career building program for women in Science
2017
Grant Novartis FreeNovation (funding program for unconventional and creative projects)
Towards the structure based design of broad spectrum anti-apicomplexan drugs.
---
Publications
Natacha Gaillard since 2022 - Previously Natacha Olieric