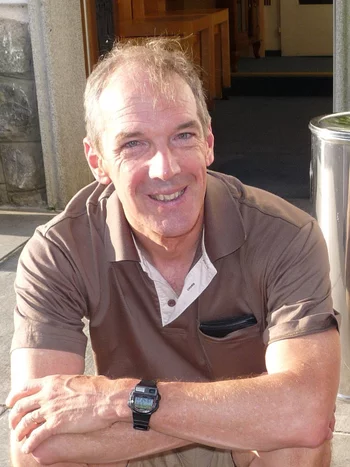 Paul Scherrer Institute
Forschungsstrasse 111
5232 Villigen PSI
Switzerland
---
CV
Research
Data analysis is the common theme of my activities. Molecular dynamics simulations yield trajectories of peptides or proteins in solution at atomic resolution. Analysis of simulations in collaboration with Michel Steinmetz and Wilfred van Gunsteren have yielded important insights into the stability of the coiled coils and the phosphorylation of stathmin. Analysis programs developed for the small angle X-ray scattering experiments of Kurt Ballmer's group allow evaluation of data quality during beam time. Statistical image analysis of neuroimaging data in collaboration with Bruno Weder of Inselspital Bern contributes to the understanding of tactile object manipulation and stroke recovery.
Selected publications
Grey matter volumetric changes related to recovery from hand paresis after cortical sensorimotor stroke
Eugenio Abela, Andrea Seiler, J. H. Missimer, Andrea Federspiel, Christian Hess, Matthias Sturzenegger, Bruno Weder, Roland Wiest
Brain Struct Funct. (2014) Jun 7. doi:10.1007/s00429-014-0804-y
Influence of 63Ser phosphorylation and dephosphorylation on the structure of the stathmin helical nucleation sequence: a molecular dynamics study.
John H.Missimer, Michel O. Steinmetz, Wilfred F. van Gunsteren, Jozica Dolenc
Biochemistry. (2012) 51(42):8455-63.
Lesions to Primary Sensory and Posterior Parietal Cortices Impair Recovery from Hand Paresis after Stroke
Eugenio Abela, John Missimer, Roland Wiest, Andrea Federspiel, Christian Hess, Matthias Sturzenegger, Bruno Weder
PLoS One. (2012) 7(2):e31275.
Neural networks engaged in tactile object manipulation: patterns of expression among healthy individuals
G. Kägi, J. H. Missimer, E. Abela , R. J. Seitz and B. J. Weder
Behavioral and Brain Functions (2010) 6:71.
Configurational Entropy Elucidates the Role of Salt-Bridge Networks in Protein Thermostability
John H. Missimer, Michel O. Steinmetz, Riccardo Baron, Fritz K. Winkler, Richard A. Kammerer, Xavier Daura, and Wilfred F. van Gunsteren
Protein Science (2007) 16:1349-59.
Full list of publications