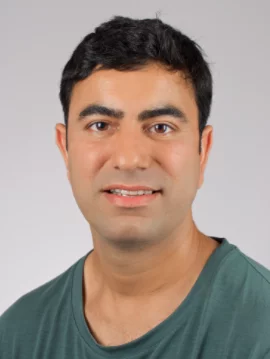 Paul Scherrer Institute
Forschungsstrasse 111
5232 Villigen PSI
Switzerland
---
Research Interests
Most of the biological processes are governed by macromolecular complexes of defined composition and organization, which perform specific functions acting as molecular ensembles. Understanding a biological process is essentially an interpretation of the cross-talk between its various components. My main scientific interest lies in deciphering the structural and molecular mechanisms underlying protein-protein interactions involved in complex cellular processes. Microtubules are the major eukaryotic cytoskeletal elements which organize mitotic spindle during cell division and form the core of cellular organelles like centrioles and cilia/flagella. I am currently using biophysical, biochemical and structural methods to understand how microtubule associated proteins and drugs regulate microtubule structure and properties.
Grants/Awards
Novartis Freenovation Grant
EMBO Long Term Fellowship
Publications
Quinolin-6-Yloxyacetamides are microtubule destabilizing agents that bind to the colchicine site of Tubulin.
Purification, crystallization and preliminary crystallographic studies of C-terminal RNA recognition motif (RRM-3) of human ELAV-type RNA-binding protein 3 (ETR-3).
Structural insights into thioredoxin-2:a component of malaria parasite protein secretion machinery.