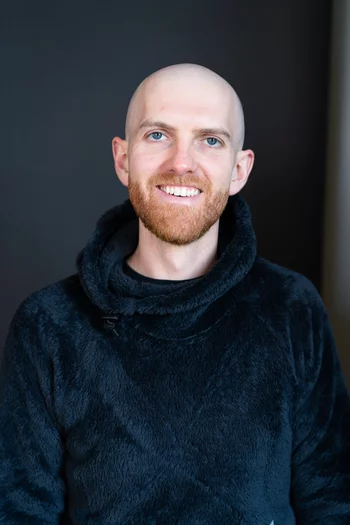 Paul Scherrer Institut
Forschungsstrasse 111
5232 Villigen PSI
Switzerland
Current Research - The Impact of Aviation on Air Quality
Zach Decker is a post-doctoral fellow working in the Aerosol Physics Group in the Laboratory for Atmospheric Chemistry. His research is currently focused on understanding the impact that aviation emissions have on local air quality. To do this, Zach is a part of a larger team working on the research campaign called Aviation Plume PROPeRtIes AT point of Exposure (APPROPRIATE) which is designed to conduct laboratory studies of aviation oils and fuels, controlled aircraft engine exhaust sampling, and real-world field sampling of aviation emissions near the Zurich airport. 
Specifically, Zach is focused on understanding how emissions from aircraft engines emit and grow ultrafine particles (UFPs). Ultrafine particles are a class of particulate matter (PM). Alone, PM is a pollutant that has major implications for our health, welfare, and the global climate. One can often see PM, such as dust or smoke in the air. However, UFPs are harder to see because they are about 100 times smaller than a human hair, or the size of a coil of DNA. 
In all of the experiments related to APPROPRIATE, Zach uses the newest mass spectrometry techniques, such as VOCUS-Proton Transfer Reaction Mass Spectrometry (VOCUS PTR-MS) and Extractive Electrospray Ionization Mass Spectrometry (EESI-MS) to sample hundreds of chemical and aerosol particles that are emitted and formed from aviation activity. 
Most Recent Research
Previously, Zach was a member of the Chemical Sciences Laboratory at the National Oceanic and Atmospheric Administration (NOAA) in Boulder Colorado, USA. There, he was a Ph.D. student at the University of Colorado Boulder and a researcher at NOAA via the Cooperative Institute for Research in Environmental Sciences (CIRES). Zach's research focused on the chemical evolution of smoke plumes emitted by wildfires and agricultural burning (collectively called biomass burning). Zach's work focused specifically on the dark chemistry of wildfire smoke plumes. That is, the chemistry that occurs without sunlight whether it be after sunset, or in the center of a thick and dark smoke plume. Specifically the reactions, and evolution, of the nitrate radical (NO3) with biomass burning volatile organic compounds in smoke plumes as they are aged and transported. 
Research into dark smoke plume chemistry is incredibly important for understanding air quality impacts to nearby and far away towns and cities. Yet, it is severely understudied.  Most smoke is emitted through the evening and into the night. This means that most smoke plumes will eventually be subject to some, if not all, of dark chemistry. This chemistry determines the impact the smoke will have on air quality in populated regions.
This research was conducted through many field campaigns, including the NASA/NOAA joint FIREX-AQ campaign in 2019, the MOONLighT chamber study at NCAR in 2019, the SENEX campaign in 2013. Zach specifically worked with a I- Chemical Ionization Mass Spectrometer aboard the NOAA Twin Otter aircraft during FIREX-AQ and with a multi-channel cavity ringdown instrument to measure NO, NO2, NO3, N2O5, NOy, and O3 simultaneously during MOONLight. 
Results from Zach's research shed light on many of the pathways for nighttime chemical aging in smoke plumes. Firstly, his research identified which chemical compounds are most likely responsible for nighttime chemistry and suggested that nighttime chemistry may be a large source of PM that will impact air quality downwind (paper from ES&T, or PDF download). Later, Zach and co-authors determined that "nighttime" chemistry is likely occurring in the daytime too, at least at the center of large smoke plumes and "nighttime" chemistry is probably critical for NOx loss and particulate matter - two metrics that influence air quality (paper from ACP, or video of the AGU presentation). To determine if nighttime chemistry could be important in the more sunlit areas of smoke plumes, such as the plume edges, Zach created a model named "Gaussian Observational Model for Edge to Center Heterogeneity (GOMECH) to simplify the observed complexity of smoke plumes that occurs from mixing between the plume edges and center. With GOMECH, Zach and co-authors showed that NIghttime chemistry is likely occurring on plume edges and may even be the dominant source for particulate matter forming compounds in the plumes they studied (paper from ES&T, or PDF Download). 
Previous Research and CV