Energy and Environment Research Division
Research at PSI comprises all aspects of human energy use, with the ultimate goal of promoting development towards a sustainable energy supply system. Technologies are being advanced for the utilization of renewable energy sources, low-loss energy storage, efficient conversion, and low emission energy use. Experimental and model-based assessment of these emissions forms the basis of a comprehensive assessment of economic, environmental and social consequences, for both present and future energy supply systems.

Division Head: Prof. Dr. Thomas Justus Schmidt
---
Energy Week @ ETH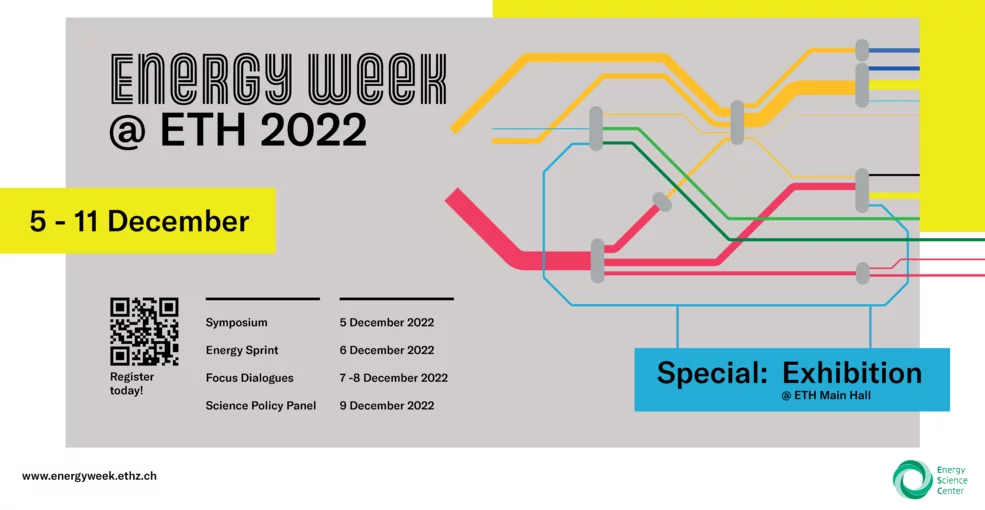 Zum ersten Mal wird die Energy Week @ ETH von einer öffentlichen Energie-Ausstellung begleitet. Während der ganzen Woche, von Montag bis Sonntag, 5.-11. Dezember 2022, haben Sie die Möglichkeit, die Ausstellung in der Haupthalle der ETH Zürich zu besuchen. Sie können sich über das heutige und zukünftige Energiesystem der Schweiz informieren, die vielfältigen Herausforderungen und Chancen verstehen und vor allem erfahren, wie ein mögliches Energieszenario 2050 aussehen könnte.
Die Veranstaltung findet von Montag bis Sonntag, 5.-11. Dezember 2022 sowohl an der ETH Zürich als auch digital statt. Während der Energy Week @ ETH finden folgende Teilveranstaltungen statt: Symposium, Energy Sprint, Fokus-Dialoge und das Science-Policy-Podium.
Hier finden Sie Links zum Programm und Anmeldung:
---
Energy Briefing Event 2022
On June 28th, 2022, the Energy Divisions (ENE and NES) at PSI hosted their first Energy Briefing Event at the Kursaal in Bern. Knowledgeable voices from industry, research and government shared insights in a dialogue on the feasibility of the Net Zero goal and what next steps are required to achieve this collectively.
A big thank you to Daniela Decurtins (GazEnergy), Particia Sandmeier (Hitachi Energy), Martin Naef (ABB), Pascal Previdoli (BFE), Thomas Schmidt (PSI), Christian Verhoeven (GE), Peter Richner (Empa), Andreas Pautz (PSI) and our Moderator Stephan Lendi for their valuable contributions and insights!
Highlights & News